The Independent's journalism is supported by our readers. When you purchase through links on our site, we may earn commission.
Khloe Kardashian criticised for posing in front of Fidel Castro monument in Havana
'She can take a glamorous photo anywhere that doesn't include the name 'Fidel' in huge letters,' writes an Instagram commenter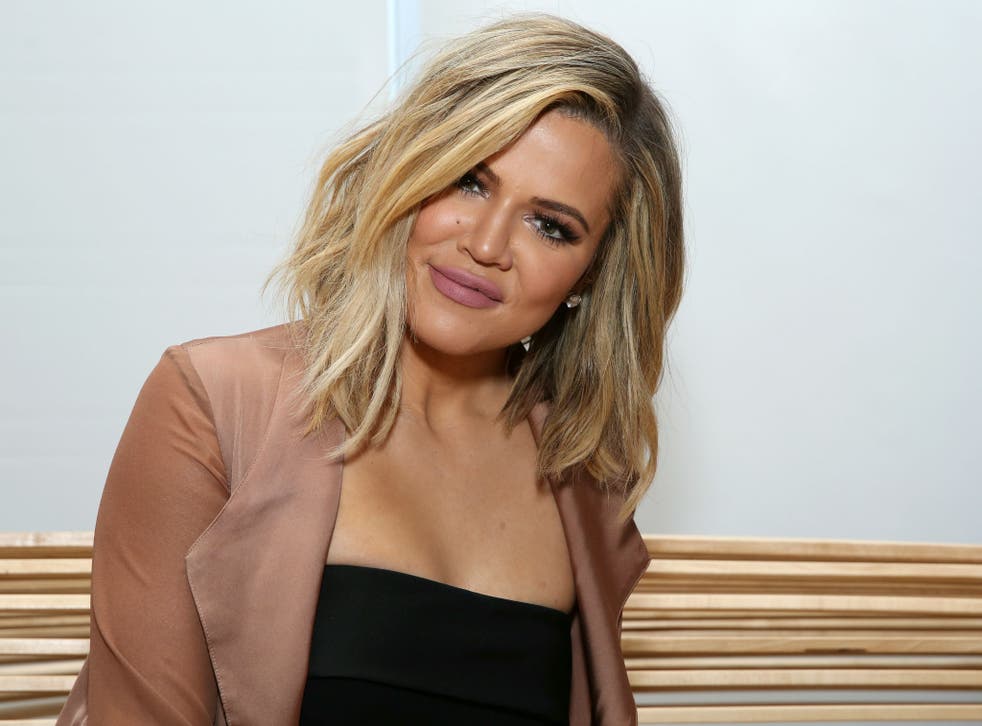 Khloe Kardashian has received criticism for posing in front of a monument dedicated to Fidel Castro while holidaying in Cuba.
Kardashian is in the Cuban capital Havana, along with her sisters Kourtney and Kim and her brother-in-law Kanye West, to film scenes for Keeping up with the Kardashians. Also keeping with Kardashian convention, they've been updating their social media profiles along the way.
However, Kardashian's post on Thursday attracted the wrong kind of attention after she was branded "disrespectful" and "ignorant" for posing in front of the former leader Fidel Castro's name in a post shared on Instagram.
"Khloe please take this down!! Do you not see all of the hurt that you have caused? Fidel Castro is one of the worst people in history, posing in front of a wall with his name on it is one of the last things that celebrities who claim to fight for human rights should be doing," one commenter wrote.
Several Instagram users called for the post to be taken down: "This needs to be taken down. It's offensive. He is a vicious communist dictator. This is not about glamour, she is beautiful and can take a glamorous photo anywhere that doesn't include the name 'Fidel' in huge letters," wrote one.
"Khloe, you are one of the fortunate tourists who has access to internet in Cuba (most Cubans do not, and when they can save up and log on their surfing is censored) use it to delete this awful, hurtful and disrespectful photo and issue an apology," said another.
Other commenters said they were of Cuban descent and found the photo personally offensive.
"My family is Cuban and they have suffered because of the Castros. They had no choice but to leave after they took everything from them […] Did she help anyone on her trip? Did she meet the Cuban people suffering? Did she extend a hand and offer help to the kids who go to bed hungry?," wrote one.
"Educate yourself […] before you take a picture. Fidel did and still does a lot of damage to the Cuban people and if you thought this was 'cool' I'm sorry but it isn't it's disrespectful," said another.
Pictures of everyday life in Cuba

Show all 20
There are over one million Cubans living in the US. Over 40,000 Cubans claimed asylum in the country last year. Many travel to the US by sea but thousands have died in their attempt.
Seven of the most odd and draconian laws abroad
Fidel handed over power to his brother Raul in 2008. His role in the Cuban revolution is controversial due to the former leader's poor human rights record including curbs on freedom of speech (such as a ban on the internet), capital punishment by firing squads and the ban of democratic elections. However, some communist party supporters remain faithful to the former leader and view him as a freedom fighter.
The 89-year-old, who is believed to have survived over 600 CIA assassination plots during his lifetime, recently told loyal communist supporters he could die soon. "Soon I will be 90 years old," he said. "Soon I will be like all the rest. Everybody's turn comes."
The Independent has contacted a representative for Kardashian for comment.
Register for free to continue reading
Registration is a free and easy way to support our truly independent journalism
By registering, you will also enjoy limited access to Premium articles, exclusive newsletters, commenting, and virtual events with our leading journalists
Already have an account? sign in
Register for free to continue reading
Registration is a free and easy way to support our truly independent journalism
By registering, you will also enjoy limited access to Premium articles, exclusive newsletters, commenting, and virtual events with our leading journalists
Already have an account? sign in
Join our new commenting forum
Join thought-provoking conversations, follow other Independent readers and see their replies