Kim Jong-un reinstates 'pleasure troupe' harem of young women
Notorious North Korean dictator has revived the practise first started by his grandfather Kim Il-sung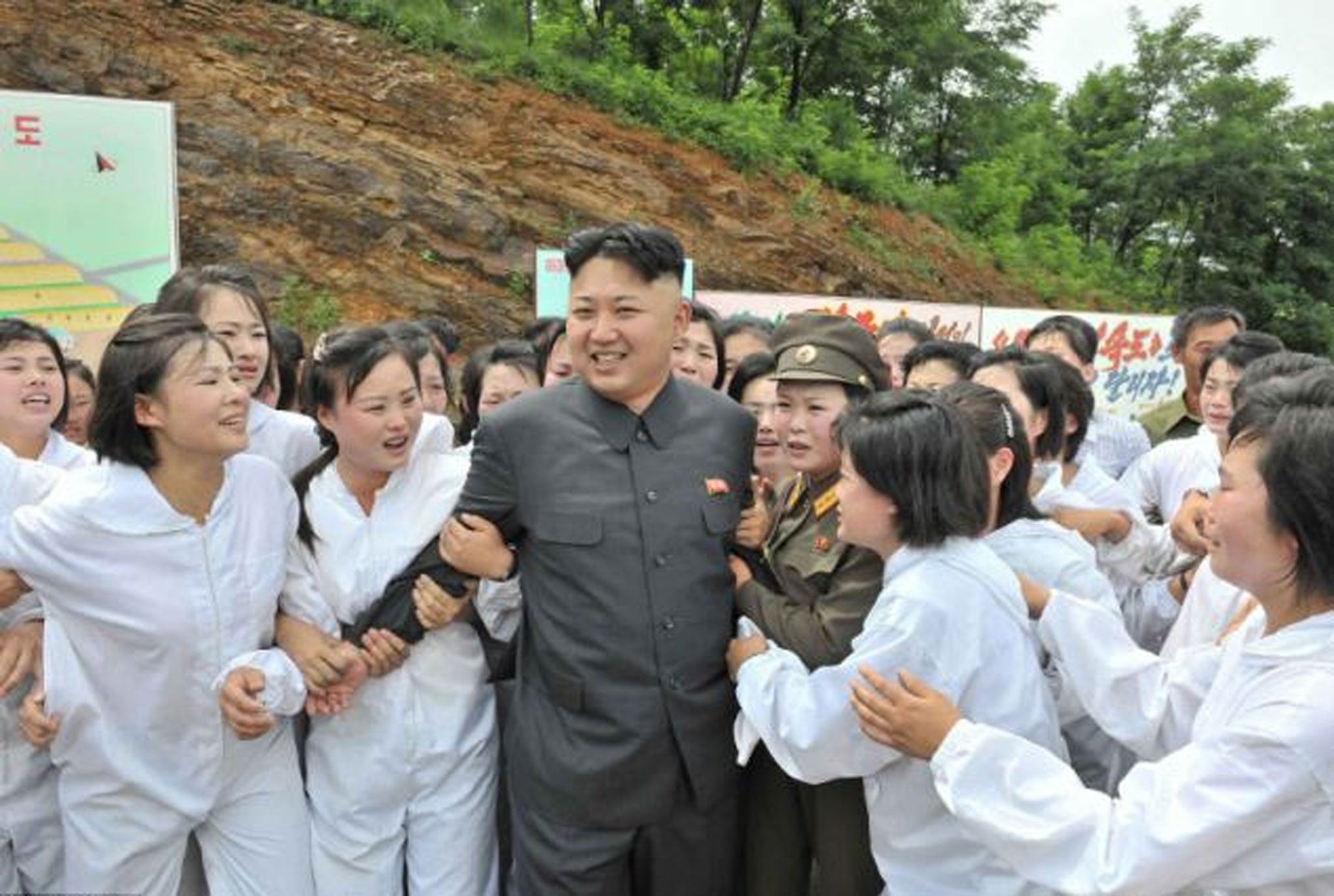 North Korean dictator Kim Jong-un has ordered a new "pleasure troupe" of young women to entertain him.
Kim, 32, whose country is notorious for its allegedly widespread and horrific human rights abuses, is reportedly drawing up lists of a new generation of female companions, The Daily Telegraph reports.
Despite being married to a former singer with whom he has a baby daughter, the dictator is drawing on a tradition established by his father – Kim Jong-iI – that saw government officials scour the countryside and select girls for the leader.
The previous "pleasure troupe" was disbanded on the death of the old dictator in December 2011, but with the official three-year mourning period now over, Kim is free to start his own.
The "pleasure troupes" were a practise introduced by Kim's grandfather, North Korea's founding father, the 'Eternal President' Kim Il-sung.
"This has been going on under three generations of the Kim family ruling North Korea and it has become a tradition that is also a demonstration of the leader's power over the people and his sexual power," Toshimitsu Shigemura, a professor at Tokyo's Waseda University, told The Daily Telegraph.
In pictures: Kim Jong-un on tour
Show all 7
It is thought that the previous "pleasure troupe" were paid-off following Kim Jong-il's death. South Korean newspaper Chosun Ilbo claimed the women were given approximately $4,000 (a huge sum in North Korea) and various household appliances.
Last November the United Nations voted overwhelming to try the North Korean leadership on charges of human rights abuses. As yet, there has been little tangible effect.
Approximately 120,000 political prisoners still languish in camps, known as kwan-li-so, according to a UN report last year.
Join our commenting forum
Join thought-provoking conversations, follow other Independent readers and see their replies