Kim Kardashian robbery: Bodyguard's sister defends him after star held at gunpoint
'He is really angry and emotional about what happened'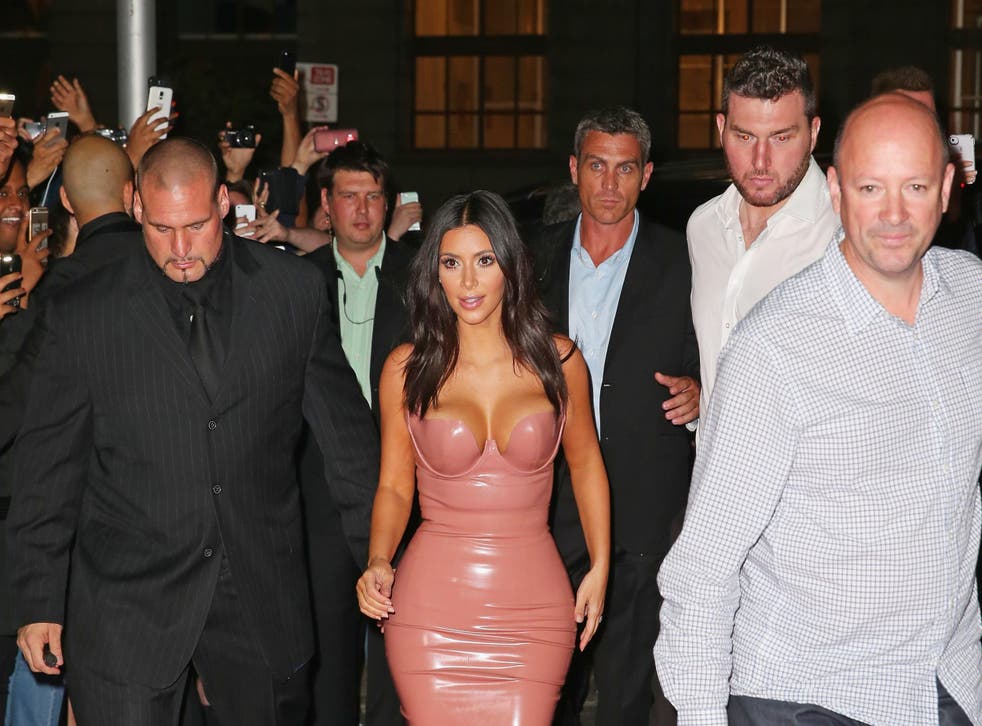 The sister of Kim Kardashian West's bodyguard Pascal Duvier has defended him amid accusations he failed to protect the reality TV star.
French police say Kardashian West was bound, gagged and held at gunpoint at a luxury residence in Paris while thieves made off with almost £9million worth of jewellery they had spotted on social media.
Mr Duvier, who has worked for Kardashian for four years, was minding her sisters Kourtney Kardashian and Kendall Jenner at the time. It has been reported Kardashian West's friend, who was also in the apartment at the time of the robbery, called Mr Duvier when she realised what was going on and that he arrived "minutes" after the thieves had fled.
Kim Kardashian Robbery

Show all 10
Mr Duvier's sister Denise has now told the Mail Online he is "really angry and emotional" about what happened to Kardashian West.
"He hasn't done anything wrong but this has really affected him," she said. "That someone he protects has suffered a robbery like this.
"He has come in for a lot of unfair criticism. But I know he's not going to stop until he finds whoever did this."
Mr Duvier faced criticism online and from Piers Morgan who claimed he "failed dismally" in his Mail Online column.
"It hurts to see some of the criticism he's been receiving," she said. "He protects Kim's family and acts as Kim and Kanye West's personal bodyguard."
On Wednesday, the German bodyguard wiped all traces of Kardashian West from his social media accounts. A source told TMZ the posts were removed as a measure of heightened security and that both Kardashian West and her husband Kanye West do not blame him for the robbery.
Last week, Kardashian West gave Mr Duvier a shout out on social media after he bundled a notorious celebrity prankster to the ground when he tried to kiss her bottom.
Over the last couple of days, Kardashian West has flown back to her home in Los Angeles from New York City. She has cancelled some public appearances and the reality show Keeping Up with the Kardashians, which accelerated her to be a household name, has been placed on hiatus in the wake of the robbery.
Register for free to continue reading
Registration is a free and easy way to support our truly independent journalism
By registering, you will also enjoy limited access to Premium articles, exclusive newsletters, commenting, and virtual events with our leading journalists
Already have an account? sign in
Register for free to continue reading
Registration is a free and easy way to support our truly independent journalism
By registering, you will also enjoy limited access to Premium articles, exclusive newsletters, commenting, and virtual events with our leading journalists
Already have an account? sign in
Join our new commenting forum
Join thought-provoking conversations, follow other Independent readers and see their replies