The Independent's journalism is supported by our readers. When you purchase through links on our site, we may earn commission.
Kim Kardashian-West claims she went through OJ Simpson's infamous bag during trial
The reality TV mogul's father Robert was on Simpson's defence team during the 'trial of the century'
Olivia Blair
Saturday 18 June 2016 14:40 Comments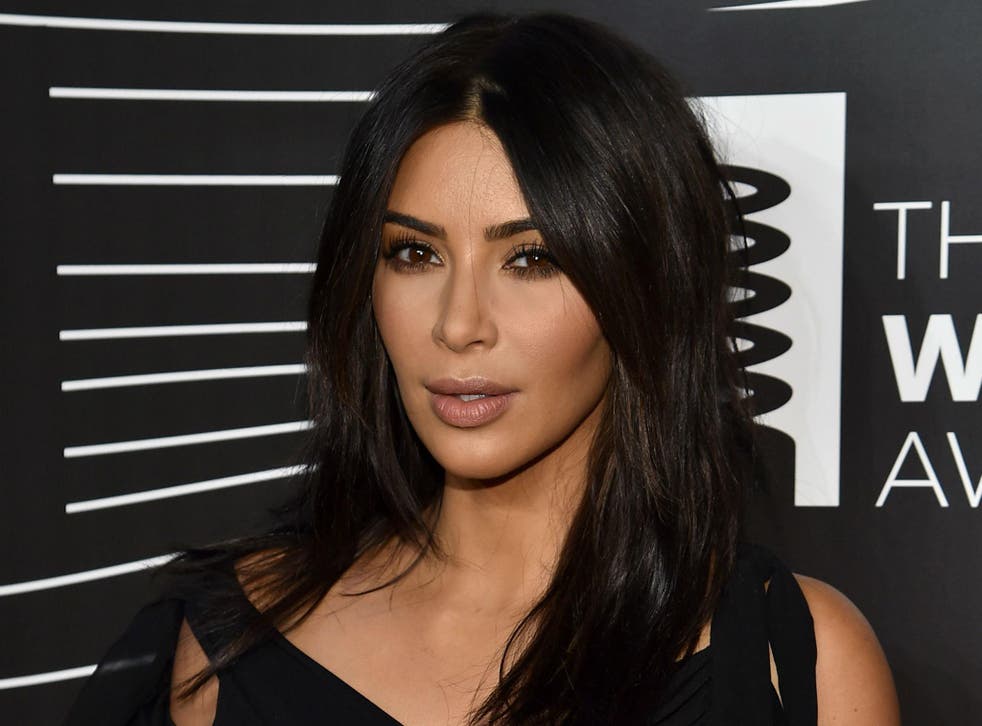 Kim Kardashian-West claims she went through the infamous bag which was the source of speculation during the murder trial of OJ Simpson.
Kardashian-West's father Robert Kardashian was on the defence team of his friend OJ Simpson during his trial for the murder of his ex-wife Nicole Simpson and her friend Ron Goldman. Kardashian had not practiced law for two decades but was brought into Simpson's defence "dream team" along with Robert Shapiro and Johnnie Cochran.
Kardashian was filmed carrying a Louis Vuitton bag of Simpson's the day after the murder which Simpson had taken to Chicago on the night of the murder. Prosecutors speculated the bag contained evidence, but Kardashian argued he couldn't answer all questions due to privilege with his client. The empty bag was later provided as evidence. In 1996 after the trial, Kardashian – who admitted he had doubts about his friend's innocence – told CNN he tried to give the bag to police but they refused to take it.
In 2014, Goldman's father Fred, claimed the bag would have "convicted 'the killer'".
Kardashian-West has now defended her father, saying she went through the bag herself as an unassuming teenager.
"I know people said at the time that he [joined Simpson's defence team] so he couldn't be called as a witness, because he had that Louis Vuitton bag that supposedly had the [murder] weapon and stuff like that," she told GQ magazine. "But that bag was sitting at my dad's house. I remember I went through it. The news was like, 'Where is this Louis Vuitton bag?' And I'm like, 'Oh it's upstairs'."
The 35-year-old claims what was in the bag was "just toiletries and clothes and golf clothes. Just random stuff. I'm pretty sure it's, like, still in – probably in my dad's storage".
Kardashian died of cancer in 2003 less than eight weeks after receiving a diagnosis. He was recently portrayed by David Schwimmer in the TV series The People vs OJ Simpson which propelled the "trial of the century" back into public discourse.
The People v OJ Simpson: American Crime Story in pictures

Show all 10
The businesswoman said Schwimmer bared a remarkable resemblance to her late father, describing it as "dead on" and "eery" to watch, however she wasn't as enthused about her and her siblings representation during the series and claimed parts were not "accurate".
Kim's sister Khloe has also claimed producers "sensationalised" the Kardashian name in the series and claimed some of the aspects presented in the series are not factually correct, for example when Simpson threatened to kill himself in "Kim's bedroom" of their father's house, it was apparently Khloe's.
Simpson was found not guilty of the murders in the 1995 trial. In a civil suit brought by the Goldman family in 1997, he was found "liable" for the deaths of Goldman and Nicole. Simpson is currently imprisoned in Nevada for a 1997 conviction of charges including kidnapping and armed robbery. He is up for parole in 2017.
Register for free to continue reading
Registration is a free and easy way to support our truly independent journalism
By registering, you will also enjoy limited access to Premium articles, exclusive newsletters, commenting, and virtual events with our leading journalists
Already have an account? sign in
Join our new commenting forum
Join thought-provoking conversations, follow other Independent readers and see their replies