Kim Kardashian West's bodyguard wipes traces of star from social media days after armed robbery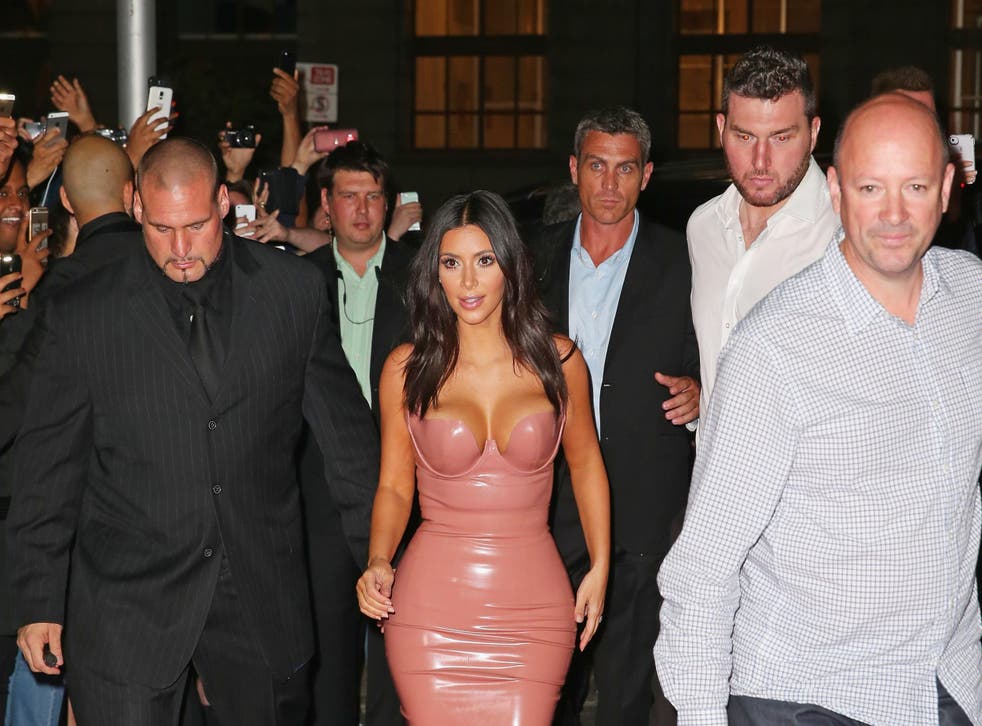 Kim Kardashian West's bodyguard Pascal Duvier has wiped all traces of her from his social media accounts just days after she was the victim of an alleged armed robbery in Paris.
French police say Kardashian West was bound, gagged and held at gunpoint in the early hours of Monday morning. At least two men dressed as police officers broke into the building before entering her luxury accommodation and making off with an estimated £9 milllion worth of jewellery. Parisian authorities have suggested the thieves may have spotted her jewellery on social media.
After a robbery involving one of the most famous and photographed women in the planet, speculation over the circumstances of the crime is rife.
Kardashian West and her family have been uncharacteristically quiet on social media in the aftermath of the ordeal and now her bodyguard Mr Duvier – who was not with her at the time of the robbery as he was reportedly minding her sisters Kourtney and Kendall on a night out in the French capital – has appeared to delete all traces of the reality TV star from his social media.
Kim Kardashian Robbery

Show all 10
Mr Duvier had previously posted photos of himself standing guard by Kardashian West, her husband Kanye West and other members of her family on Instagram and Twitter which are no longer visible. Instead, a number of inspirational quotes remain on his Twitter feed.
TMZ claim sources "close to Kim and Kanye" say the posts have been removed as a measure of heightened security and add that they do not blame him for the robbery, dismissing suggestions he was fired after he faced accusations of not protecting her online.
Mr Duvier has been a member of Kardashian West's security team since 2012. The 35-year-old was quick to give him a shout-out on social media last week when a notorious celebrity prankster attempted to kiss her bottom in Paris before being bundled to the ground by Mr Duvier.
Representatives for Kardashian West and Mr Duvier did not immediately respond to a request for comment.
Register for free to continue reading
Registration is a free and easy way to support our truly independent journalism
By registering, you will also enjoy limited access to Premium articles, exclusive newsletters, commenting, and virtual events with our leading journalists
Already have an account? sign in
Register for free to continue reading
Registration is a free and easy way to support our truly independent journalism
By registering, you will also enjoy limited access to Premium articles, exclusive newsletters, commenting, and virtual events with our leading journalists
Already have an account? sign in
Join our new commenting forum
Join thought-provoking conversations, follow other Independent readers and see their replies