Kim Sears responds to swearing controversy with 'parental advisory' T-shirt at Andy Murray's Australian Open final
The artist's father said she'd 'always had a potty mouth'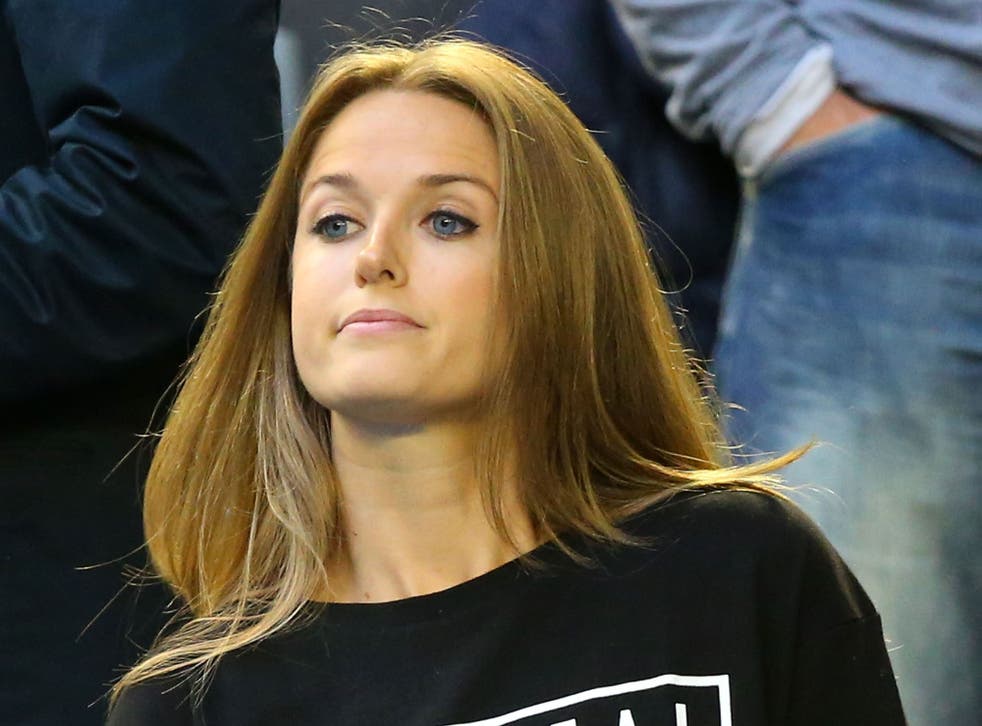 Kim Sears responded to critics of her bad language after calling Andy Murray's rival a "flash f**k".
So she decided to go one step further and publicly own her four-letter rant at Tomas Berdych last week.
Sears, who does not give interviews, wore a Parental Advisory: Explicit Content sweater on Sunday at the Australian Open final. This comes after her dad Nigel Sears defended her, joking that she inherited her "potty mouth" from her mother.
Australian Open men's final - in pictures

Show all 12
"Disgraceful behaviour. She's always had a potty mouth. Gets it from her mother of course," the tennis coach said. "Quite amazing how much has been made of this, but it's pretty emotional in that box when you're close to someone... and it was a feisty match.
"Andy's a huge figure in the game, so naturally her association with him means there's always going to be a certain spotlight on Kim," he added.
"I think by and large she deals with it extremely well. I think people are reading a lot into this."
Register for free to continue reading
Registration is a free and easy way to support our truly independent journalism
By registering, you will also enjoy limited access to Premium articles, exclusive newsletters, commenting, and virtual events with our leading journalists
Already have an account? sign in
Register for free to continue reading
Registration is a free and easy way to support our truly independent journalism
By registering, you will also enjoy limited access to Premium articles, exclusive newsletters, commenting, and virtual events with our leading journalists
Already have an account? sign in
Join our new commenting forum
Join thought-provoking conversations, follow other Independent readers and see their replies