Kimbo Slice cause of death: MMA fighter needed heart transplant before he died aged 42
Doctors were preparing to transfer Slice to a different medical centre where he would be placed on an organ donor list but he died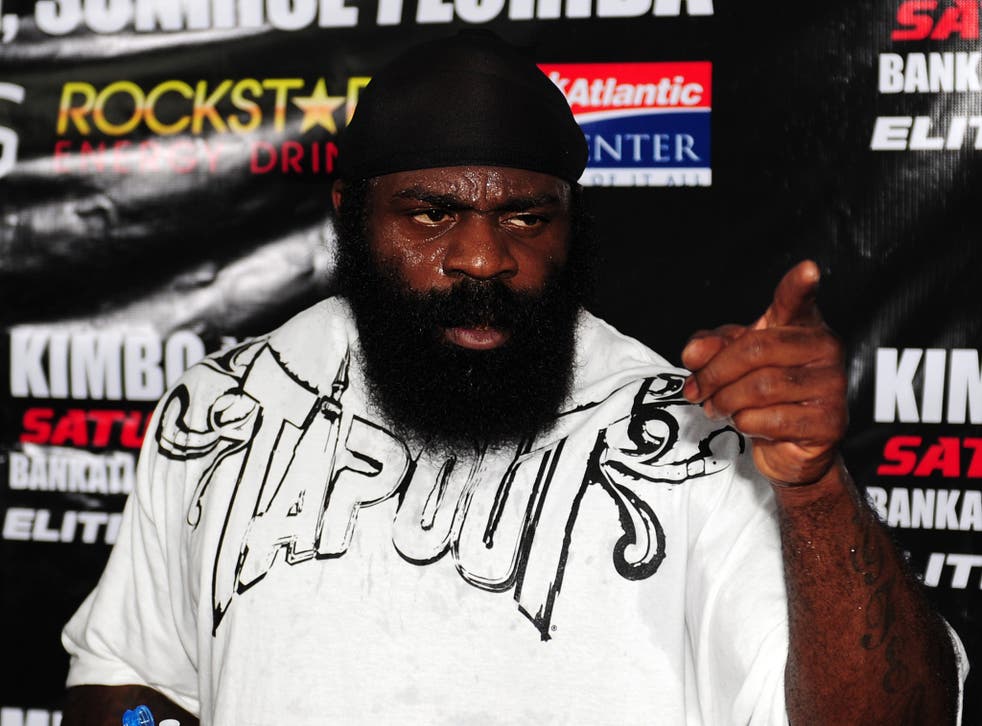 Kimbo Slice had been diagnosed with heart failure and needed a transplant days before he died on Monday, according to newly released hospital records.
The MMA fighter, whose real name is Kevin Ferguson, died on Monday evening and is survived by his long-time girlfriend and six children.
According to hospital reports obtained by Florida newspaper, Sun Sentinel, the fighter was admitted to Northwest Medical Center in Margate in Florida on Friday after experiencing acute abdominal pain, nausea, and shortness of breath.
The reports found Slice had a liver mass and congestive heart failure and was placed on a ventilator in the intensive care unit. As Slice got progressively unwell, doctors advised his family he was in need of a heart transplant.
Staff were in the process of preparing to transfer Slice to a medical centre in Cleveland where he would be put on an organ donor list but he died at 7.30pm on Monday evening.
Notable deaths in 2016

Show all 42
The report said Slice did not have a history of illicit drug use, and no trauma or foul play were suspected as the cause of his death.
Slice's training outfit, the American Top Team, confirmed the news of his death on Twitter.
The mixed martial artist rose to fame in the early 2000s through infamous street fights which were uploaded to YouTube. Slice is one of the most well-known MMA fighters worldwide and over the years, he has become a household name.
Slice was scheduled to fight James Thompson at the Bellator 158 event in London this summer and was due to meet with reporters in London today to embark on promotional work for the fight.
Slice, who was born in the Bahamas but raised in South Florida, had most recently been competing in the Bellator MMA fighting company. He last fought and beat Dada 5000 at Bellator 149 in February but the win was overturned after Slice tested positive for steroids.
The news of his death was confirmed by Bellator president Scott Coker. "We are all shocked and saddened by the devastating and untimely loss of Kimbo Slice, a beloved member of the Bellator family," Coker said in a statement.
"One of the most popular MMA fighters ever, Kimbo was a charismatic, larger-than-life personality that transcended the sport," he continued. "Outside of the cage, he was a friendly, gentle giant and a devoted family man. His loss leaves us all with extremely heavy hearts, and our thoughts and prayers are with the entire Ferguson family and all of Kimbo's friends, fans, and teammates."
Register for free to continue reading
Registration is a free and easy way to support our truly independent journalism
By registering, you will also enjoy limited access to Premium articles, exclusive newsletters, commenting, and virtual events with our leading journalists
Already have an account? sign in
Register for free to continue reading
Registration is a free and easy way to support our truly independent journalism
By registering, you will also enjoy limited access to Premium articles, exclusive newsletters, commenting, and virtual events with our leading journalists
Already have an account? sign in
Join our new commenting forum
Join thought-provoking conversations, follow other Independent readers and see their replies