Kris Jenner clarifies Kanye West's claims that he is $53million in 'personal debt'
The reality TV matriarch said the tweet was misconstrued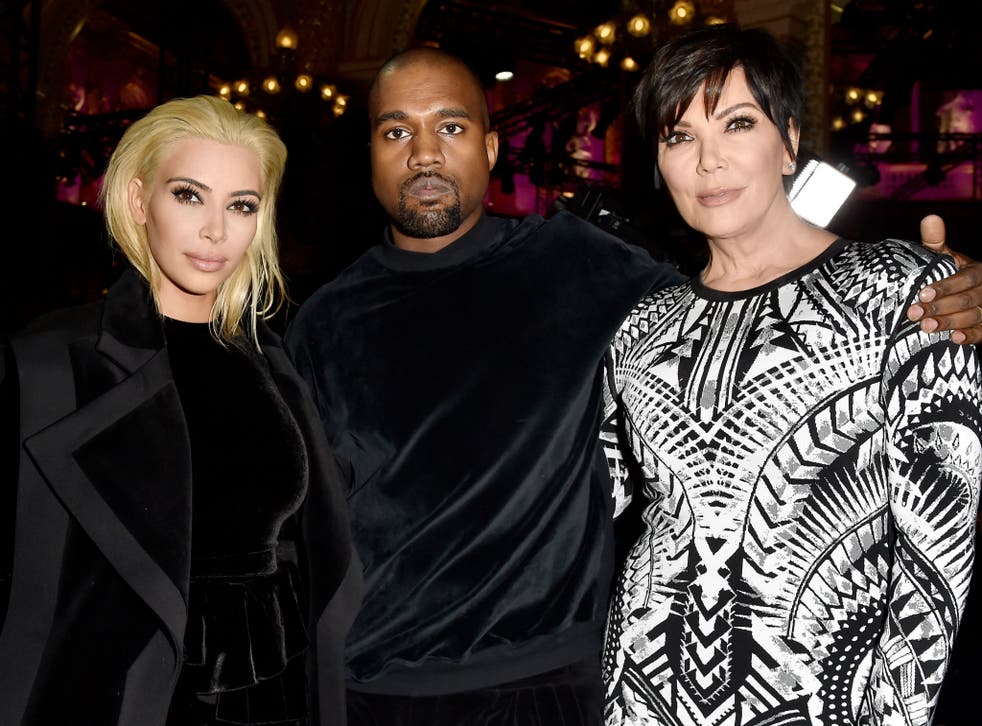 In the long list of blink-and-you'll-miss-it tweets contained in a Kanye West Twitter rant, one that took people by surprise was the rapper's apparent admission he was $53million in "personal debt".
West then pleaded with Facebook CEO Mark Zuckerberg to invest in "Kanye West ideas". He urged his 19.8million followers to try and influence Zuckerberg into supporting his request, saying "I'm this generation's Disney… I want to bring dope sh*t to the world…"
The plea appeared to have worked as the 38-year-old told his followers people reached out to help him, including some "hedge fund billionaire guys".
Now his mother-in-law, Kris Jenner, is attempting to clarify exactly what he meant about actually being in debt.
Appearing on The Ellen Show, Jenner said: "When he was like 'I'm $53million in debt', what he was trying to say was that's what he's done to spend on his clothing line over the last 15 or 20 years or whatever it's been," she told Ellen DeGeneres, "But then it comes out not exactly the right way and people get it misconstrued through the media. It's complicated what can I say."
Degeneres, who says she likes West, replied mentioning the GoFundMe page which was set up to help West by a fan and raised over $7,000. West's representatives apparently told TMZ the rapper would not be taking the cash.
"I think a lot of people here would like a GoFundMe page to pay for their stuff," the host said which was met with a round of applause from the studio audience.
According to the fundraising page, the money will now be going to a non-profit organisation which supports young, aspiring musicians. But anyone who did donate hoping to see it land in West's accounts can request a refund.
Kanye West premieres The Life of Pablo

Show all 7
Jenner also suggested there should be days where West abides by a "no tweeting law".
Register for free to continue reading
Registration is a free and easy way to support our truly independent journalism
By registering, you will also enjoy limited access to Premium articles, exclusive newsletters, commenting, and virtual events with our leading journalists
Already have an account? sign in
Register for free to continue reading
Registration is a free and easy way to support our truly independent journalism
By registering, you will also enjoy limited access to Premium articles, exclusive newsletters, commenting, and virtual events with our leading journalists
Already have an account? sign in
Join our new commenting forum
Join thought-provoking conversations, follow other Independent readers and see their replies