Kris Jenner 'mourns the loss' of her ex-husband Bruce Jenner: 'I look at pictures of you and the kids and I get really sad ... Bruce died'
The Kardashian matriarch describes her own struggle coming to terms with the former Olympian's gradual transition from male to female
Jenn Selby
Wednesday 20 May 2015 14:53 Comments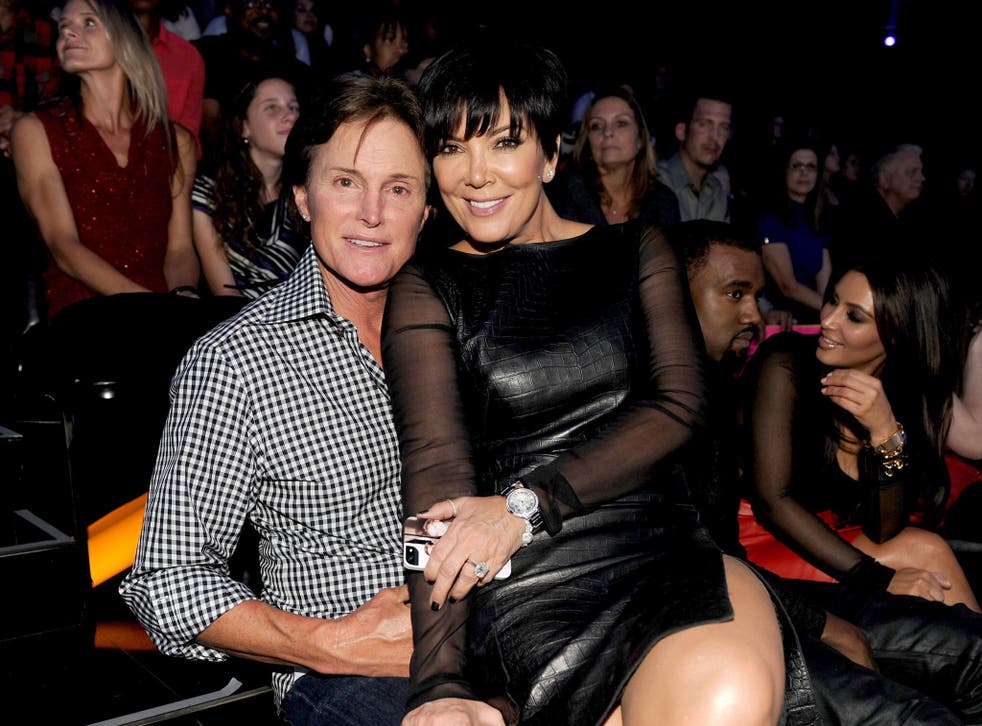 Kris Jenner has admitted that she is struggling to come to terms with the loss of her ex-husband, Bruce Jenner, following his admission that he is in the process of transitioning into a woman.
The couple married in 1991, and were together for 22 years before they announced they had separated in 2013.
"I just miss Bruce," she told the former Olympian as they discussed the matter together during a recent episode of Keeping Up With The Kardashians: All About Bruce.
"It's gonna take a minute for me to mourn that relationship. I'm trying so hard to process that pain. It's a struggle. I wake up in the morning and realize this is happening," she said. "It's like I have to mourn Bruce Jenner. I'm confused what happens to Bruce... I look at pictures of you and the kids and I get really sad... Bruce died."
In particularly emotional scenes, Kris goes on to admit that while she always knew Bruce wanted to dress as a female, but didn't realise that her ex-partner also identified with being a woman or that he had started to take hormones.
"I wasn't taking them while we were together. That was all done after we separated."
He later admitted to taking hormones in an attempt to transition in the 80s before they were in a relationship.
"That's part of the problem. You never explained. And every time I said to you, 'Why are you such an angry person?' You said I just wouldn't understand and you couldn't talk to me about it. That was your answer every time," Kris angrily retorted.
"Just so you're aware, ten years prior, you did the exact same thing... I talked to you about it and I said I don't know what is wrong with you... I said I can't handle this. You said you're right, I'm sorry. You never said one time it was because of any issues you had."
"I've always had these issues, honey, and I've never dealt with them," Bruce replied.
The conversation ended with Bruce telling Kris he still loved her and wished for her to remain a key part of his life.
"Live the happiest life you can live," Kris responded. "That's all I care about. That you're going through all of this for an amazing outcome. And that you can find the peace that you've been searching for. You were a great dad, a great friend, a great partner. At the end of the day it's not about my feelings."
In earlier scenes, Bruce told his daughters Kendall and Kylie Jenner that is currently has no plans to undergo gender reassignment surgery.
"That's kind of the last thing you do. You can do an awful lot down there [before that]," he said. "As of right now, no, [I haven't scheduled an appointment]."
Register for free to continue reading
Registration is a free and easy way to support our truly independent journalism
By registering, you will also enjoy limited access to Premium articles, exclusive newsletters, commenting, and virtual events with our leading journalists
Already have an account? sign in
Join our new commenting forum
Join thought-provoking conversations, follow other Independent readers and see their replies