Labrinth interview: Musician on making new album and his addiction to buying musical instruments
"Literally, I need to sit with a few guys in a circle and admit it! Even my missus was like, 'babe, stop, you've got enough'. I'm like, 'no, no, no, they all sound different'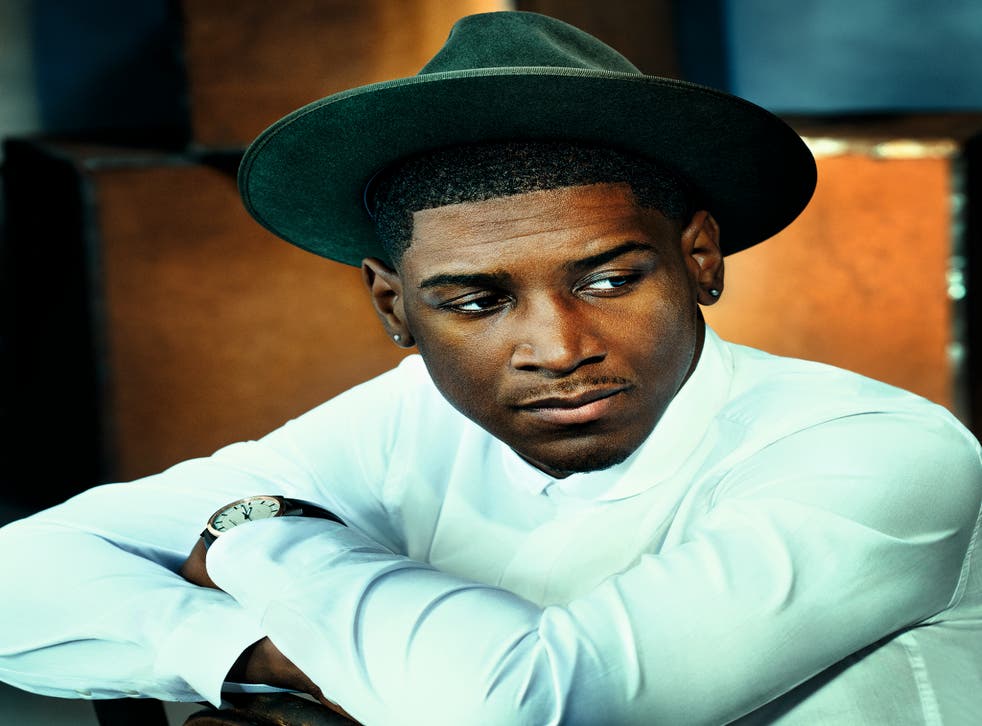 In the teenager's bedroom in which Labrinth made his astonishing new future-soul album, the hyperactively cheerful producer/singer is giving a tour of his musician's sandbox.
Downstairs in the architect-designed home he purchased "six or eight months ago" in an unshowy part of north-west London, there's a beautiful Hammond B3 organ and little else. "The guy I bought it off was a mad fan of them, and he does them up. That one's from the 1950s. It's got a lot of history, man," he beams of his new toy.
Upstairs, piled around the walls, are other retro keyboards and bits of kit that the 25-year-old Londoner has been hoovering up: the Prophet 5 analogue synthesiser, a polyphonic Korg PolySix synth from 1981, a LinnDrum machine, and a Sennheiser vocoder. "It was Herbie Hancock's," he says, convincingly, of the machine he bought "from a museum... There's five of them in the world, and I was like, 'this is so sick, I need it', and I was going out of my mind trying to find it," he beams, the words tumbling out of him in a giddy rush.
"And ever since I got it, it's my favourite thing to use. And that inspired the melody of the chorus of 'Let It Be'," he adds, referring to his comeback single, a surging, quirky, pop anthem about defying expectations and standing up for what you believe in.
"I have got problems, man," the Hackney kid born Timothy McKenzie admits of his musical-instruments buying spree. "Literally, I need to sit with a few guys in a circle and admit it! Even my missus was like, 'babe, stop, you've got enough'. I'm like, 'no, no, no, they all sound different'. She was like, 'no – they all sound the same to me!'," he hoots.
Still, there are worse rock-star addictions to fall prey to after selling 600,000 copies of your debut album, 2012's Electronic Earth. Labrinth isn't going to lose his new-found fortune, or his teeth, to a keyboard habit.
"Definitely not!" he grins. "Unless my missus puts one of them across my face 'cause of the dodgy sounds I'm making – constant R2-D2 sounds!"
Labrinth sits in his ad-hoc studio and jiggles excitedly. The multi-instrumentalist and singer has been so busy writing, recording, playing and producing the follow-up to Electronic Earth that he has only moved his work (but none of his personal belongings) into this odd, Eighties-style home. That explains the philosophical thoughts and precepts chalked on the blackboard wall above his studio's mixing desk – this room belonged to the son of the previous inhabitant, and he was clearly studying for a philosophy A-level. Hence the scrawled references to Kant, "transcendental idealism" and the theorem that "space is real and never directly known".
"I agreed with some of the stuff on there," he explains, "and was, like, 'wow, this is insane', so I left it."
Labrinth – just Lab to his associates – would be the first to agree that he has put a lot of thought into his second album. Perhaps too much. He has to deliver the completed work to his label in a matter of weeks, but he hasn't even decided on a title. He might plump for "Timothy", "because this is like me when I was a 13-year-old, in my bedroom, but I just had a flipping school computer, a ghetto iMac!" exclaims the second-youngest-of-nine who speaks as politely as he dresses.
Or he'll go for "Take Me to the Truth", the name of a song and "which is the same as the idea behind 'Let It Be' – telling people the reality of what I'm in." Unlike many of his peers, he has never been about bling, braggadocio and being seen in the right places. Or, as he puts it: "It's not just champagne... and hos. I've never been about champagne... and hos!"
The man who shot to attention as the producer and co-writer of Tinie Tempah's 2010 No 1, the Ivor Novello-winning Pass Out, knew he would have to push himself to top Electronic Earth, an album that spawned six singles – the last of which, "Beneath Your Beautiful", a collaboration with Emeli Sandé, was a huge-selling No 1.
So he bunkered himself in this home studio with only a young, classically trained, French arranger, Gustave Rudman, for company. He admits that months went by with him obsessing over minting new sounds. He wasn't content with coming back and competing on the UK R&B/pop scene. He wanted to evoke the spirit of both ELO and the BBC Radiophonic Workshop, to yoke "Seventies sci-fi" to "Prince, D'Angelo, James Brown". For sure he embarked on the obligatory co-writing sessions. There were stints with both enigmatic Canadian R&B artist The Weeknd and with prolific hitmaker Ed Sheeran. But Labrinth nixed both resulting songs.
Of the The Weeknd track, he shrugs, "I wasn't quite sure about it. And Ed and I got in the studio for two days, but it didn't work out. I don't think it's worth putting out something that I don't 100-per-cent believe in."
Weren't his label frustrated with that fundamentalist stance? For one thing, Sheeran can do no wrong right now. For another, Labrinth is signed to Syco, Simon Cowell's obviously commercially-focused pop juggernaut.
"The label are a little bit aggrieved," he concedes with a smiley shrug. "But they know that this album has to be a Labrinth album first; that people have to hear me as an artist," he says, acknowledging a desire to underline this studio-obsessive's move from producer's chair to centre-stage. "The collaborations are gonna come. After this album I want to work with a lot of people. But I stand by the idea that it's a cop-out when people put 'features' on their album 'cause it makes it sound exciting."
He's referring to the ubiquitous practice of having a host of base-covering, box-ticking guest vocalists and/or co-writers on modern pop albums.
"Of course Ed's got 10 million Twitter followers; lucratively and commercially anyone would say I'm stupid for not using the track. Maybe Ed would say I was insane!" he smiles. "But if I'm saying "Take Me to the Truth", then don't lie."
So for now it's Lab not collab?
"Yeah, literally!" he laughs. "It's that, man. You've got to live and die by your decisions. And if it means it's detrimental [to my career], then fuck it man, I made the music I wanted to make. That's the way I see it."
As I leave he presses "play" on an unfinished song. "Sewing On My Wings" is hugely melodic, orchestrally-ambitious and captivatingly soulful. On one, brief listen, it sounds like Labrinth might have a monster on his hands, with no Sheeran required.
'Let It Be' is out now on Syco/Sony
Register for free to continue reading
Registration is a free and easy way to support our truly independent journalism
By registering, you will also enjoy limited access to Premium articles, exclusive newsletters, commenting, and virtual events with our leading journalists
Already have an account? sign in
Register for free to continue reading
Registration is a free and easy way to support our truly independent journalism
By registering, you will also enjoy limited access to Premium articles, exclusive newsletters, commenting, and virtual events with our leading journalists
Already have an account? sign in
Join our new commenting forum
Join thought-provoking conversations, follow other Independent readers and see their replies