Ladies' Code singer Rise dies four days after band mate EunB following South Korea bus crash
The accident happened as the K-pop group travelled home from performance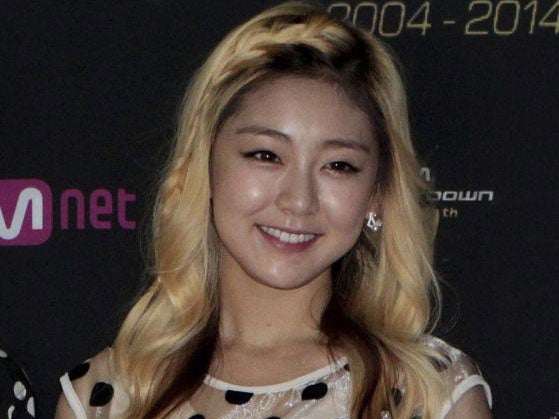 A second singer from the South Korean pop group Ladies' Code has died after their bus crashed in Seoul.
Kwon Ri-sae, known as "Rise", died on Sunday morning at a hospital south of the capital in Suwon after succumbing to her injuries.
The 23-year-old had not regained consciousness after hours of emergency brain surgery following Wednesday's accident, a spokesperson for Polaris Entertainment said.
Her fellow band member Go Eun-bi, known as EunB died shortly after the crash, when the van they were travelling in smashed into a guard rail on a road near Seoul during heavy rain.
The 21-year-old's funeral on Friday was attended by hundreds of mourners, including Ladies' Code singers Ashley and Zuny.
Rise and the fifth member, Sojung, were still in hospital at the time.
Another member of the five-member group fractured her jaw and two others suffered minor injuries.
Police suspect that the van driver may have been speeding on the wet road to meet a tight schedule on the way back from filming a television appearance in the south-eastern city of Daegu.
South Korea's National Forensic Service is investigating the accident and Inspector Lee Ho-dong said police are questioning the driver, who was treated for mild injuries.
"We are investigating the exact cause of the accident," he added. "But it's difficult because the highway section where the crash occurred did not have a closed-circuit television camera."
Ladies' Code were formed by Polaris Entertainment as a K-pop group in 2013 and released their first full-length album, Kiss Kiss, this year after several successful singles.
Additional reporting by AP
Join our commenting forum
Join thought-provoking conversations, follow other Independent readers and see their replies