Lance Armstrong: Disgraced cyclist compares himself to Lord Voldemort
He said: 'I'm that guy everybody wants to pretend never lived'
Helen Nianias
Thursday 11 June 2015 09:39 Comments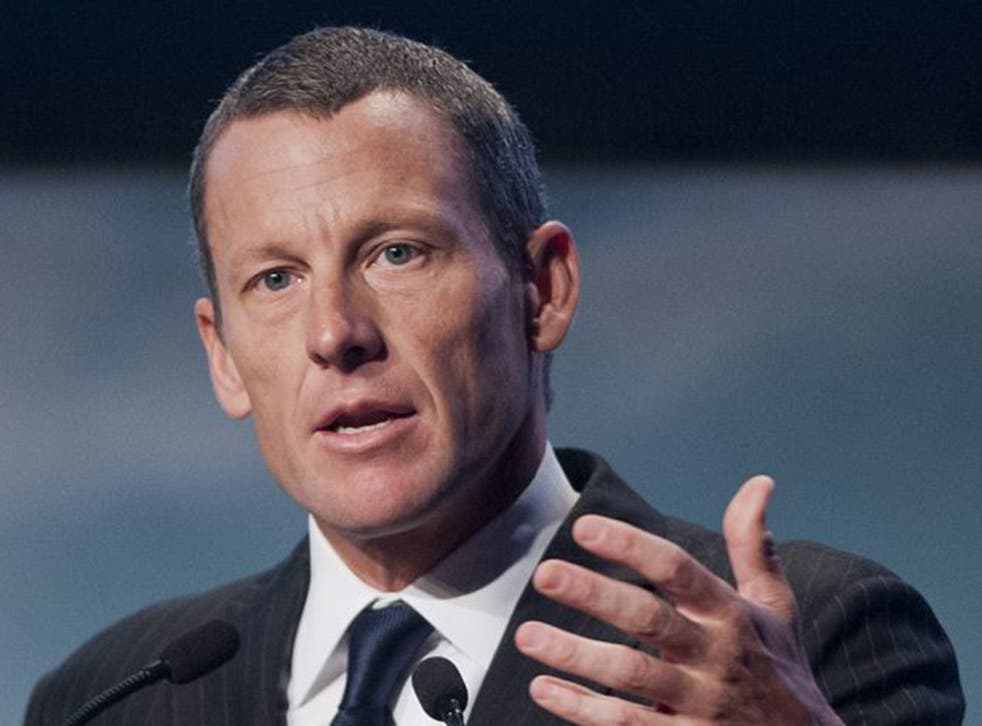 Lawnce Armstrong has complained that he has been vilified and says that he's been treated like Lord Voldemort.
Speaking to The Telegraph, the cyclist compared himself to the Harry Potter villain.
"I'm that guy everybody wants to pretend never lived," he said.
"But it happened, everything happened. We know what happened. Now it's swung so far the other way... who's that character in Harry Potter they can't talk about? Voldemort? It's like that on every level. If you watch the Tour on American TV, if you read about it, it's as if you can't mention him."
Armstrong was disgraced when it emerged he had been using banned drugs and doping in 2013 in order to enhance his performance.
The most controversial sports autobiographies

Show all 10
He had inspired people by beating cancer and going on to win the Tour de France multiple times. Armstrong was subsequently stripped of all seven of his Tour de France medals after it emerged he had been doping.
In the interview, Armstrong said that he was a "complete d**k" for a long time.
"We can all be better people," he told the paper.
"God knows I could. I mean, I was a complete dick for a long time. I led a life that for 20-30 years everybody just stood around and said 'yeah' 'yeah' 'yeah' and then there was another 'yeah' and then a whole bunch more 'yeahs'.
"That leads to a real complicated... especially at a young age, from early teens, and then you add in success and victories and money and fame and momentum. That is no way to learn how to handle personal interactions."
Armstrong is currently being sued by the US government for $100 million (£64.7 million) for alleged fraud. This comes after the United States Postal Service (USPS) sponsored him during the Tour de France. Armstrong's legal team have responded, calling the lawsuit a "character assassination".
The trailer for Stephen Frears' Lance Armstrong biopic The Program has also been released today. The film stars Ben Foster and Chris O'Dowd.
Register for free to continue reading
Registration is a free and easy way to support our truly independent journalism
By registering, you will also enjoy limited access to Premium articles, exclusive newsletters, commenting, and virtual events with our leading journalists
Already have an account? sign in
Join our new commenting forum
Join thought-provoking conversations, follow other Independent readers and see their replies