Lance Percival: Comedy performer whose topical calypsos helped make 'That Was The Week That Was' a satirical smash
This is a fitting week to remember an iconoclastic 1960s satire show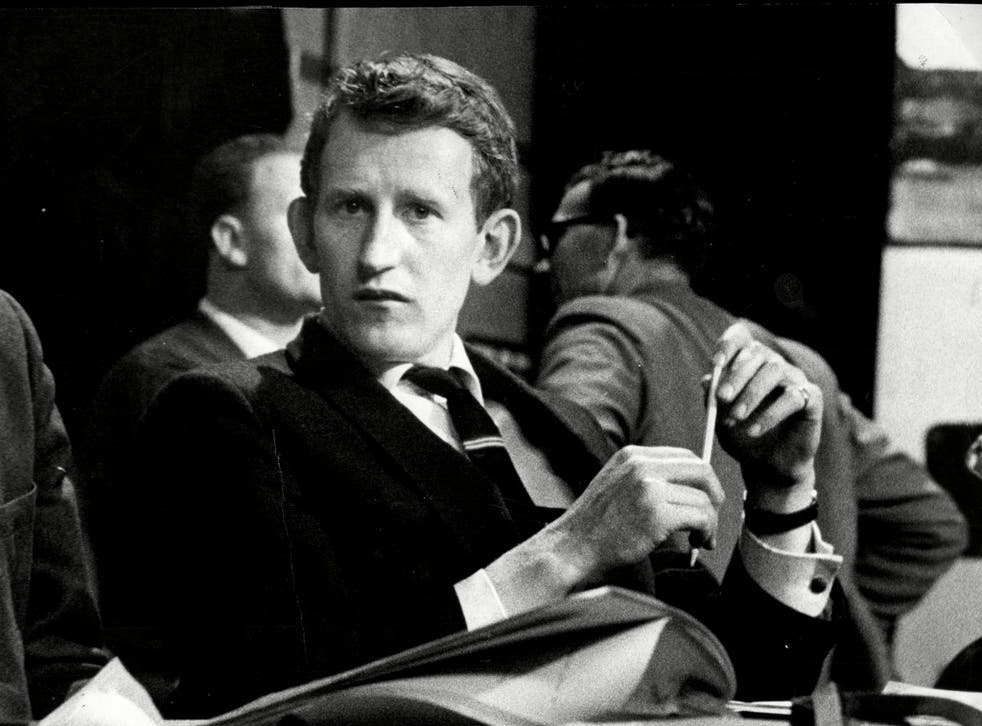 In a week when satire has been the subject of the most anxious public debate for 50 years, this is a crucial time to remember the iconoclasm and the legacy of That Was The Week That Was (1962-63), the BBC's Saturday night satirical show designed to "prick the pomposity of public figures" and to lampoon everything from the Beatles to the Royal Family; its brazen mix of current affairs and Vaudeville won its 12 million viewers and almost as many complaints.
Nothing was beyond a joke for TW3: a Consumer Guide to Religion cynically weighed up the pros and cons of, among others, Judaism, Catholicism and Islam, while more trivially but just as devilishly, when the team learned they had to be off air promptly each week to make way for repeats of a tatty spy series, David Frost gleefully signed off by revealing the entire plot of the episode to follow, adding "so why bother, really?"
Of the cast, the narrow-faced Lance Percival, proved most memorable for impersonating then Prime Minister Sir Alec Douglas-Home (something seen as nothing short of lèse-majesté at the time); in fact it was as much TW3 as the Profumo scandal that quashed not only that Tory government but the long-held belief that a wealthy, distant elite ruled us selflessly and humourlessly. Suddenly there was the right to (insolent) reply.
Tall-eared and toothy, Percival's rabbity features made him a striking comic presence on the programme, but he was also blessed with sharp timing, a good armoury of funny voices, and best of all, speed of thought. His party piece each week was a session of improvised calypsos in the style of Cy Grant, an act he had made his name with in cabaret over the previous decade. Percival would invite members of the studio audience to throw subjects at him, then on the spot oblige them with a song on that theme.
The son of an engineer, John Lancelot Blades Percival was born in Sevenoaks in Kent in 1933. After Sherborne School and National Service in Egypt with the Seaforth Highlanders he worked as an advertising copywriter in Canada, writing jingles for radio spots. In his spare time he formed a calypso group, and toured the US as Lord Lane.
Back in the UK he was soon noticed on the cabaret circuit, performing at venues such as the Stork Room Club off Regent Street, where his act included impersonations of new sensations Eartha Kitt, Tommy Cooper and Bruce Forsyth. The improvised calypsos were what made him stand out, however: he asked audience members to shout out imaginary occupations, which he then sung about.
In 1960 he won a role in the revue Pieces of Eight at the Apollo Theatre, alongside Kenneth Williams, Ken Loach and Sheila Hancock. This led to the odd film role, including one as the ship's cook in Carry on Cruising (1962). Intended to play the smaller role of a barman, Percival was promoted after erratic regular Charles Hawtrey was sacked (allegedly for asking for more money). The angular Percival looked a scream in a white toque, even if the snide voice he used was similar to the one Kenneth Williams had cornered the market with.
TW3's producer, Ned Sherrin, spotted Percival performing at the Blue Angel in Mayfair. Joining the show catapulted him to fame, but despite its phenomenal impact and legacy, TW3 only ran for a year. Its team were all hot property when it disbanded, but Percival's subsequent career was a piecemeal one. He was given his own sitcom, Lance at Large (1964), worked with Sherrin again on another weekend satire, BBC3 (1965), and the same year hosted The Lance Percival Show, but then took the surprising move of joining Birmingham Rep to learn to be a straight actor. The idea had potential, even if it meant seriously reduced wages for a time, but it was only a partial success.
His first straight role was in the German play The Representative by Rolf Hochhuth; in 1970 he appeared in film musicals Darling Lili and There's a Girl in My Soup, and later there came straight parts in television series including Target (1978) and Shoestring (1980). But he was inescapably a comedy performer, and his career was on much steadier ground there, especially on radio, as a panellist on shows such as Just a Minute. One of his TW3 calypsos, "Shame and Scandal in the Family", an updated version of a calypso standard, gave him a chart hit in 1965; he went on to record a string of novelty songs with George Martin such as "The Maharajah of Brum" in 1967, and also provided voices for the cartoon series The Beatles (1965) and Yellow Submarine (1968).
A car accident in 1970 which nearly lost him the sight in one eye only slowed his pace slightly; it did, however, see him move more towards writing than performing. He co-created and scripted nearly 100 episodes of the fun celebrity sleuth game Whodunnit (1972-78), and in later years, as well as being a popular after-dinner speaker he forged an unlikely career as a speechwriter for business leaders. It was a long way from TW3, and as a society we now risk being a long way from it, too.
John Lancelot Blades Percival (actor, comedy performer, musician and writer: born Sevenoaks, Kent 26 July 1933; married (marriage dissolved; one son); died 6 January 2015.
Join our new commenting forum
Join thought-provoking conversations, follow other Independent readers and see their replies