Larry Page: Billionaire Google co-founder says 'People shouldn't work as much'
The tech entrepreneur said the resources we need do not require as much exertion as we think to achieve
Jenn Selby
Tuesday 08 July 2014 18:23 Comments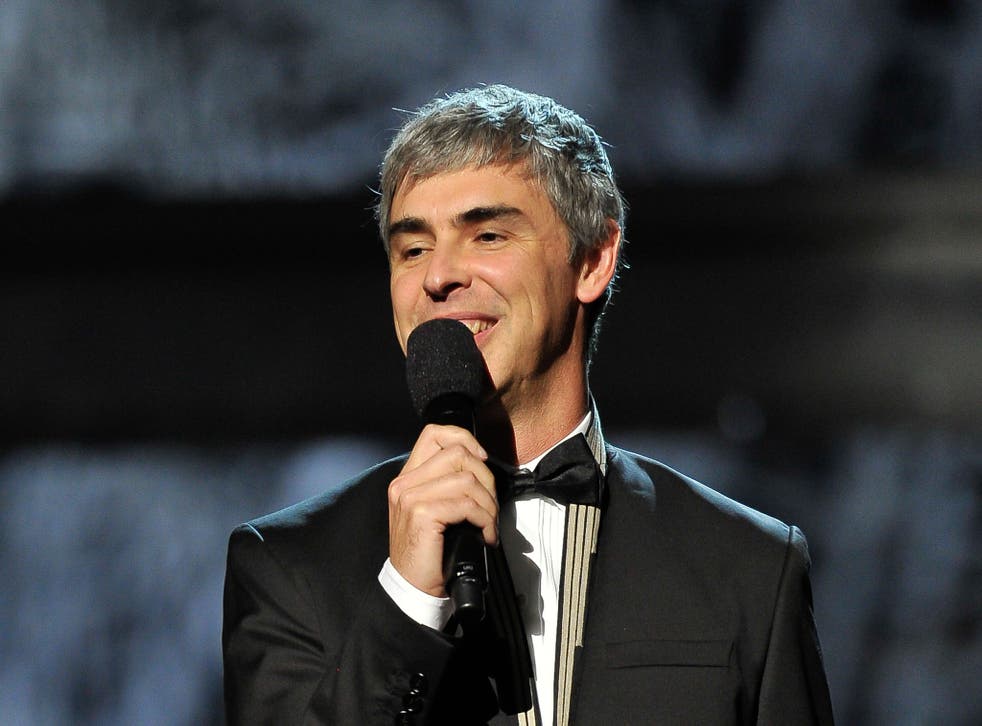 Which is easy to say if you're the billionaire co-founder of Google, Larry Page.
But say it he did at a recent interview during which he spoke alongside Sergey Brin and venture capitalist Vinod Khosla.
"If you really think about the things you need to make yourself happy - housing, security, opportunity for your kids - it's not that hard for us to provide those things," he explained, going on to say that said resources don't take nearly as much effort to achieve as we think they do.
"I think there's a problem that we don't recognize," he continued. "There's a social problem.
"A lot of people aren't happy if they don't have anything to do, so we need to give people things to do. You need to feel like you're needed and wanted."
Instead, he offered a popular solution. We should all work far less, or split loaded jobs between other people.
"If you have global unemployment, you just reduce work time."
However, he didn't expand to include any insight into exactly how the average individual could afford to live on less hours and, as a presumable result, less money.
"Most people like working, but they'd also like to have more time with their family or to pursue their own interests," he said.
His co-founder Brin didn't entirely agree with his suggestion.
"I don't think that in the near term, the need for labour is going away," he said. "It gets shifted from one place to another, but people always want more stuff or more entertainment or more creativity or more something."
Page and Brin launched Google – the world's biggest internet search engine – in 1996 after they met at Stanford University, where they were both studying for their PhDs.
Last week, Google made headlines after it temporarily dropped off the face of the internet without explanation.
Register for free to continue reading
Registration is a free and easy way to support our truly independent journalism
By registering, you will also enjoy limited access to Premium articles, exclusive newsletters, commenting, and virtual events with our leading journalists
Already have an account? sign in
Join our new commenting forum
Join thought-provoking conversations, follow other Independent readers and see their replies