Lauren Bacall dead: Hollywood film and stage legend dies aged 89
The star, best known for acting opposite her husband Humphrey Bogart, is believed to have suffered a stroke at her home in New York
Tim Walker
Thursday 14 August 2014 10:55 Comments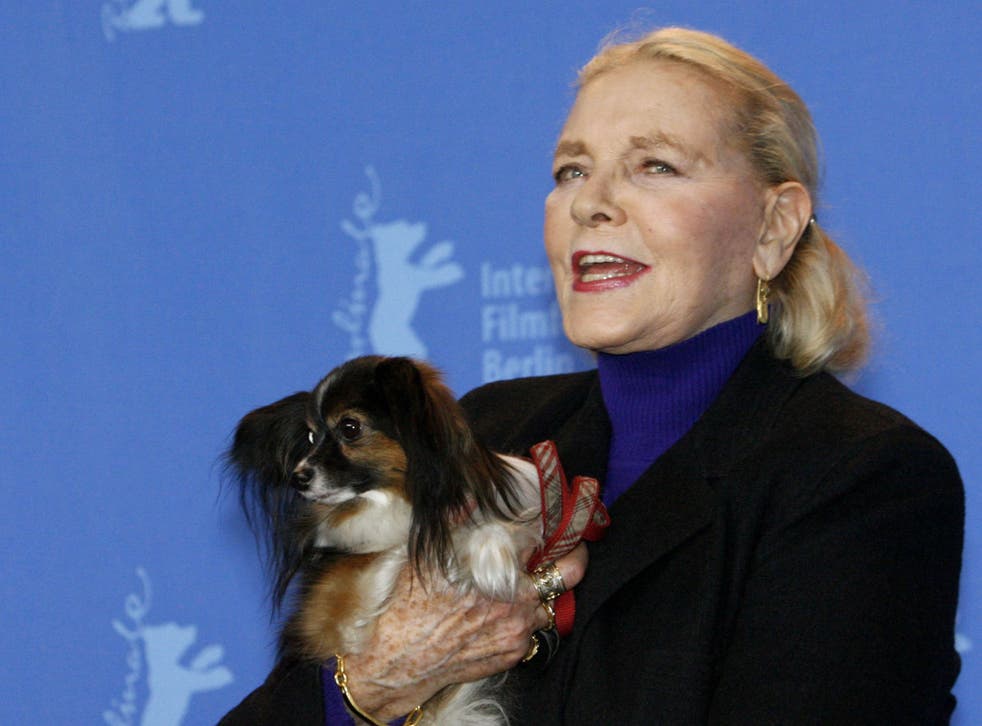 Lauren Bacall, one of the last remaining icons of Hollywood's golden age, has died at her home in New York. She was 89. Bacall was best known for acting opposite her husband, Humphrey Bogart, in several 1940s classics including The Big Sleep, Key Largo and Dark Passage. Their 12-year marriage also made "Bogie and Bacall" one of the original Hollywood power couples.
The actress is believed to have suffered a stroke on Tuesday morning at her apartment in Manhattan's landmark Dakota Building, which overlooks Central Park. The Humphrey Bogart Estate announced her death on its Facebook page, saying, "With deep sorrow for the magnitude of our loss, yet with great gratitude for her amazing life, we confirm the passing of Lauren Bacall."
Nevertheless, her first screen role was opposite Bogart in the 1944 adaptation of Ernest Hemingway's novel, To Have and Have Not, when she was 19 and Bogie 44. She made a deep impression on her co-star and audiences alike by delivering her most famous line in her uniquely husky voice: "You know how to whistle, don't you, Steve? You just put your lips together and blow."
Lauren Bacall life in pictures

Show all 20
During filming, Bogart was still with his third wife, but the two stars began an affair and were married the following year. They had two children, son Stephen and daughter Leslie, before Bogart died from oesophageal cancer in 1957. A year later, Bacall became engaged to Frank Sinatra, but he broke off the match. "He behaved like a complete s***," Bacall said later. She is rumoured to have coined the term "The Rat Pack" to describe Bogart, Sinatra and their friends. From 1961 to 1969, she was married to actor Jason Robards, with whom she had another son, Sam.
Following the collapse of the old studio system, and perhaps to escape the shadow of Bogart's fame, Bacall carved out a great stage career, winning two Tony Awards for Applause in 1970, and Woman of the Year in 1981. She continued doing vital work on film into her 70s and 80s, including two collaborations with controversial Danish auteur Lars Von Trier: Dogville (2003) and Manderlay (2005). She also appeared briefly but memorably in a 2006 episode of The Sopranos.
Long considered the Queen of cinematic cool, Bacall earned just one Oscar nomination during her career, for Best Supporting Actress in The Mirror Has Two Faces (1996), when she was 72. However, she was also presented with an honorary Academy Award in 2010.
Register for free to continue reading
Registration is a free and easy way to support our truly independent journalism
By registering, you will also enjoy limited access to Premium articles, exclusive newsletters, commenting, and virtual events with our leading journalists
Already have an account? sign in
Join our new commenting forum
Join thought-provoking conversations, follow other Independent readers and see their replies