Beyonce Lemonade: Kelly Rowland interview gets very awkward when she's asked about new album
'But getting back to what I'm here to talk about'
Heather Saul
Thursday 28 April 2016 11:57 Comments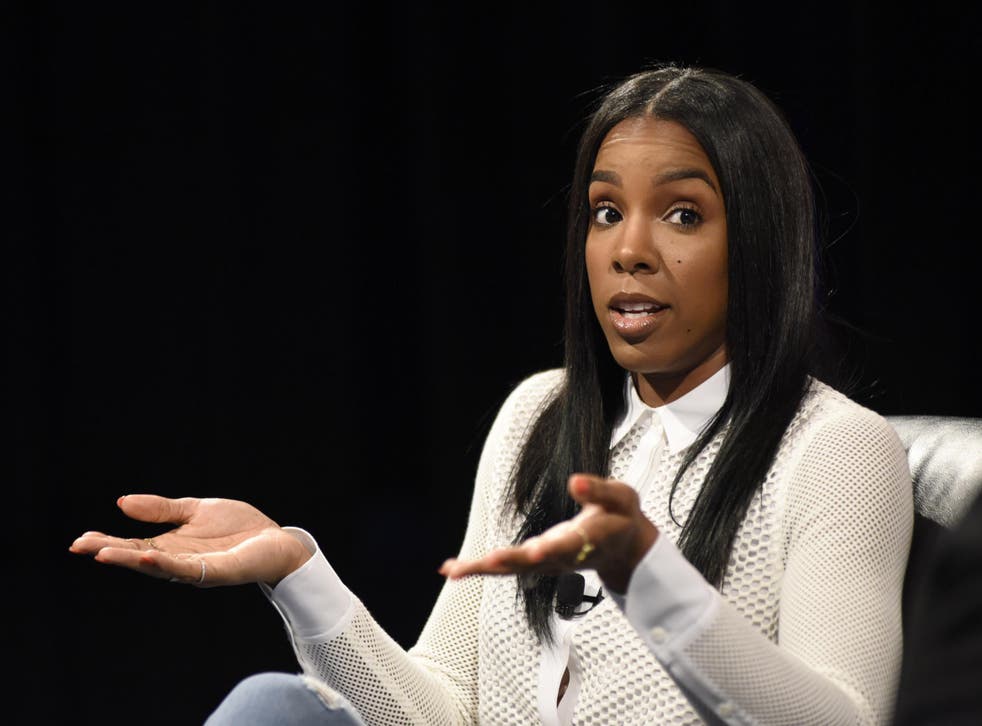 Lemonade is the visually compelling, politically charged album that continues to dominate discussions. An hour-long journey through the breakdown of a marriage until its subjects reconcile, it ruminates on black womanhood, subjugation, racial oppression and movements such as Black Lives Matter in what many have heralded as Beyonce's most exciting and important offering yet.
Her former Destiny's Child bandmate Kelly Rowland has already lauded her longtime friend's work, expressing her pride shortly after its release. But she was less enthusiastic during an interview with WGN-TV Chicago on Tuesday, delivering clipped answers before abruptly changing the line of questioning.
Rowland, who appeared somewhat subdued throughout her exchange with host Dean Richards, spoke about the BET show Chasing Destiny, which features Rowland searching for the next big girl group. Rowland was also on the show to discuss her partnership with the Boys and Girls Club of America, and apparently keen to get to that point sooner rather than later in her interview.
Watch the video
Kelly Rowland doesn't like being asked about Beyonce's new album Lemonade
The conversation became strained when Richards brought it back round to Lemonade. "All the talk this week has been about Beyonce's new album," he said. "Have you heard it yet? Have you had an opportunity to get some thoughts on the whole thing?"
Rowland replied: "I sure have. It's great. It's absolutely great."
Every cameo in Beyoncé's Lemonade

Show all 16
"Really different though, right?" he continued.
"Yes, really different," conceded Rowland.
"Is the," he began before Rowland cut him off.
"But getting back to what I'm here to talk about, Claritin. I'm very excited to be teaming up with Claritin and the Boys & Girls Club of America. We are actually getting to the whole rebuilding phase of the outdoor facilities that they have."
Unsurprisingly, the interview was brought to a close soon after.
Register for free to continue reading
Registration is a free and easy way to support our truly independent journalism
By registering, you will also enjoy limited access to Premium articles, exclusive newsletters, commenting, and virtual events with our leading journalists
Already have an account? sign in
Join our new commenting forum
Join thought-provoking conversations, follow other Independent readers and see their replies