Lena Dunham and Girls' Jenni Konner launch feminist newsletter 'Lenny': 'Where there's no such thing as too much information'
'We want to offer you moving personal essays, engaged politics, singular style and a proud display of shorteralls'
Loulla-Mae Eleftheriou-Smith
Wednesday 15 July 2015 12:06 Comments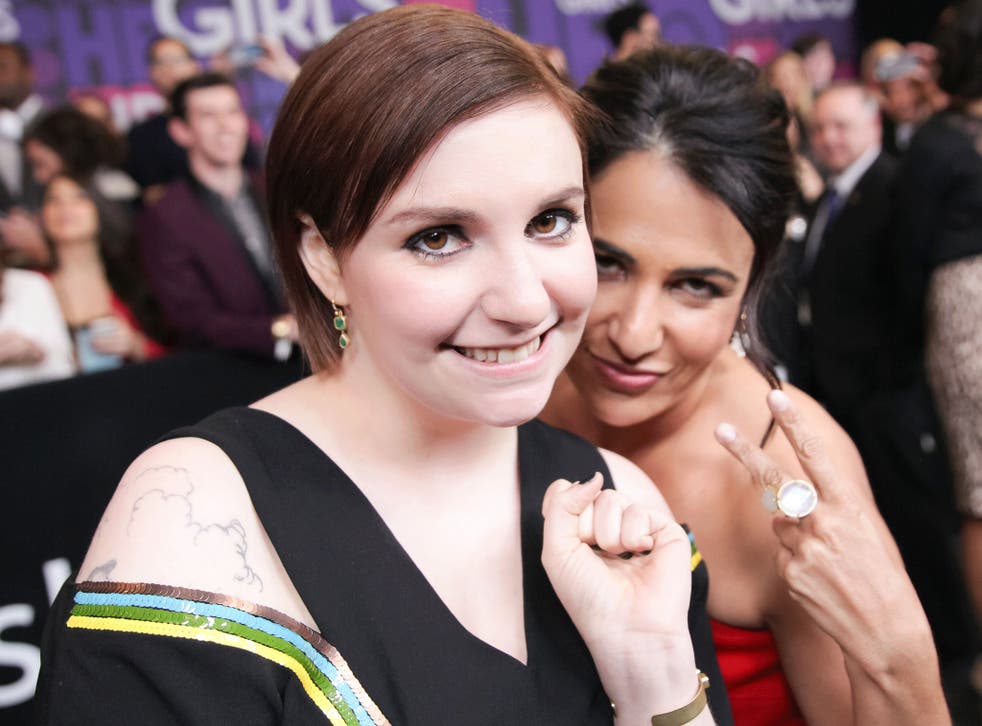 Lena Dunham and Jenni Konner, the executive producer on hit HBO show Girls, are launching an email newsletter called Lenny that promises to fill people's inboxes with feminism, politics, fashion and current affairs.
Dunham and Konner's creation will be "an email newsletter where there's no such thing as too much information," and is expected to launch in September.
"We want to offer you moving personal essays, engaged politics, singular style and a proud display of shorteralls," the pair wrote on the newsletter's dedicated Facebook page. "Lenny is your friend".
The editorial lineup for the newsletter includes editor-in-chief Jessica Grose, the author of Salad Desk Salad and an editor at Slate, and editor-at-large Doreen St Felix, while Konner's ex-husband Benjamin Cooley will be the operation's chief executive, Buzzfeed reports.
In an interview with Buzzfeed, Dunham said Lenny will be for "people who want to talk about radical politics but also want to talk about fashion and also want to talk about Rihanna, and also understand that all of those things can be happening at the same time".
Dunham said she felt there was a space for this kind of publication while she was touring for her book Not That Kind of Girl. "I literally heard girls being like, 'How do you keep those pink streaks in your hair?' but also 'Who are you going to vote for?'," she told Buzzfeed.
Lena Dunham and her family of artists

Show all 7
The 'Lenny' title of the newsletter comes from a collective name used for both Dunham and Konner on the Girl's set, Konner told CNN Money: "[It's] the name that people call us by accident all the time on the walkie-talkie."
The newsletter will be self-funded at first, but will aim to generate revenues through advertising over time, with a more developed website than the current sign-up page.
Register for free to continue reading
Registration is a free and easy way to support our truly independent journalism
By registering, you will also enjoy limited access to Premium articles, exclusive newsletters, commenting, and virtual events with our leading journalists
Already have an account? sign in
Join our new commenting forum
Join thought-provoking conversations, follow other Independent readers and see their replies