Lena Dunham thinks about dying a lot: 'I've been obsessed with death since I was born'
The Girls creator has been blighted by worries about her eventual passing
Ella Alexander
Monday 22 September 2014 13:18 Comments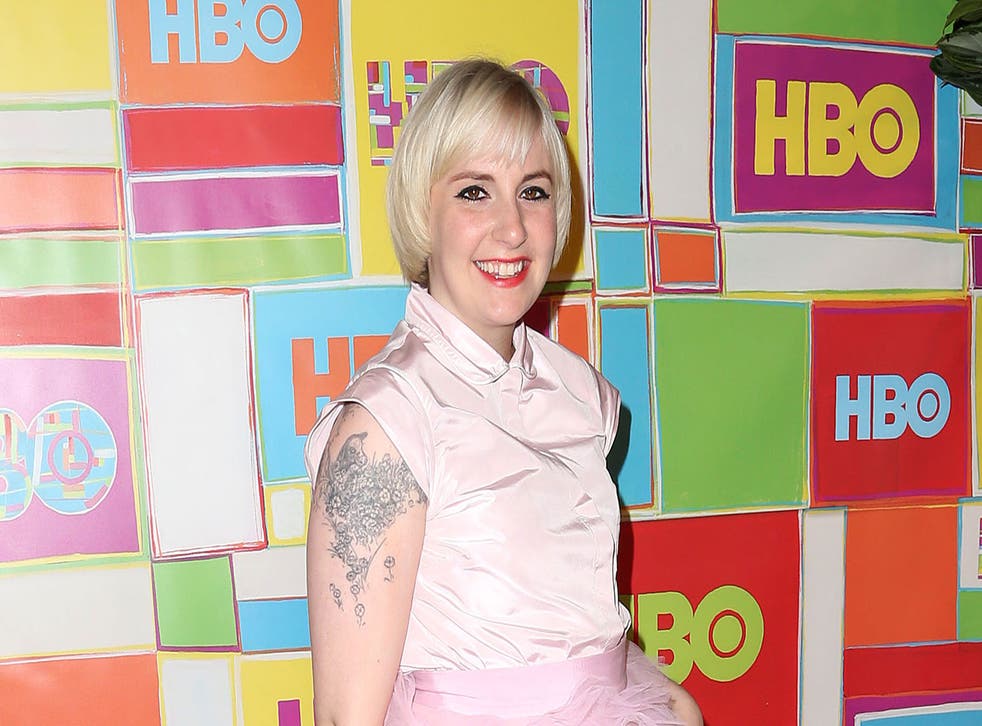 Lena Dunham is "obsessed" with death.
In fact, she can write an impressive amount on it judging by a new extract from her forthcoming book Not That Kind Of Girl, released on 30 September.
Her morbid, unrelenting fascination with the subject started when she was young.
"I've been obsessed with death since I was born," she wrote, in an edited excerpt published on The Guardian.
"As a little kid, an unnamed fear would often overtake me. It wasn't a fear of anything tangible – tigers, burglars, homelessness – and it couldn't be solved by usual means like hugging my mother or turning on Nickelodeon shows. The feeling was cold and resided just below my stomach. It made everything around me seem unreal and unsafe."
Dunham – the creator of popular US comedy television series Girls – compared the feeling to the sensation she felt when she was taken to hospital, aged three, with hives. It has since been forever known as "hospital feeling".
Her interest in death was heightened following the passing of her grandmother, Gram, whom Dunham was close to.
"The rest of the summer was characterised by a kind of hot terror, a lurking dread that cast a pallor over everything I did," she continued. "Every ice pop I ate, every movie I watched, every poem I wrote was tinged with a sense of impending loss. Not of another loved one but of my own life. It could be tomorrow. It could be 80 years from tomorrow. But it was coming for us all, and I was no exception."
Eventually, after her concerns felt too insurmountable to keep inside any longer, she spoke to her father.
"Finally, one day, I couldn't stand it any more: I walked into the kitchen, laid my head on the table, and asked my father, 'How are we supposed to live every day if we know we're going to die?'
"He looked at me, clearly pained by the dawning of my genetically predestined morbidity. He had been the same way as a kid. A day never went by when he didn't think about his eventual demise. He sighed, leaned back in his chair, unable to conjure a comforting answer. 'You just do.'"
She questions whether or her need to focus on death stems from a fear of youth.
"Is what's manifesting as a fear actually some instinct to resist being young?" asks Dunham "Youth, with its accompanying risks, humiliations and uncertainties, the pressure to do it all before it's too late. Is the sense of imminent death bound up in the desire to leave some kind of a legacy?"
During a moment when she wasn't worrying about her life ending, Dunham recently spoke out in defence of the naked photo hacking victims, which allegedly included Jennifer Lawrence, Rihanna, Kim Kardashian and Cara Delevingne.
"The way in which you share your body must be a CHOICE. Support these women and do not look at these pictures," the Girls creator and star tweeted earlier this month.
"Remember, when you look at these pictures you are violating these women again and again. It's not okay.
"The 'don't take naked pics if you don't want them online' argument is the 'she was wearing a short skirt' of the web. Ugh."
Register for free to continue reading
Registration is a free and easy way to support our truly independent journalism
By registering, you will also enjoy limited access to Premium articles, exclusive newsletters, commenting, and virtual events with our leading journalists
Already have an account? sign in
Join our new commenting forum
Join thought-provoking conversations, follow other Independent readers and see their replies