The Independent's journalism is supported by our readers. When you purchase through links on our site, we may earn commission.
Leonard Cohen dead: Musician's poignant reflections on death in one of his final interviews
 'I am ready to die', Godfather of gloom told New Yorker 
Heather Saul
Friday 11 November 2016 07:14 Comments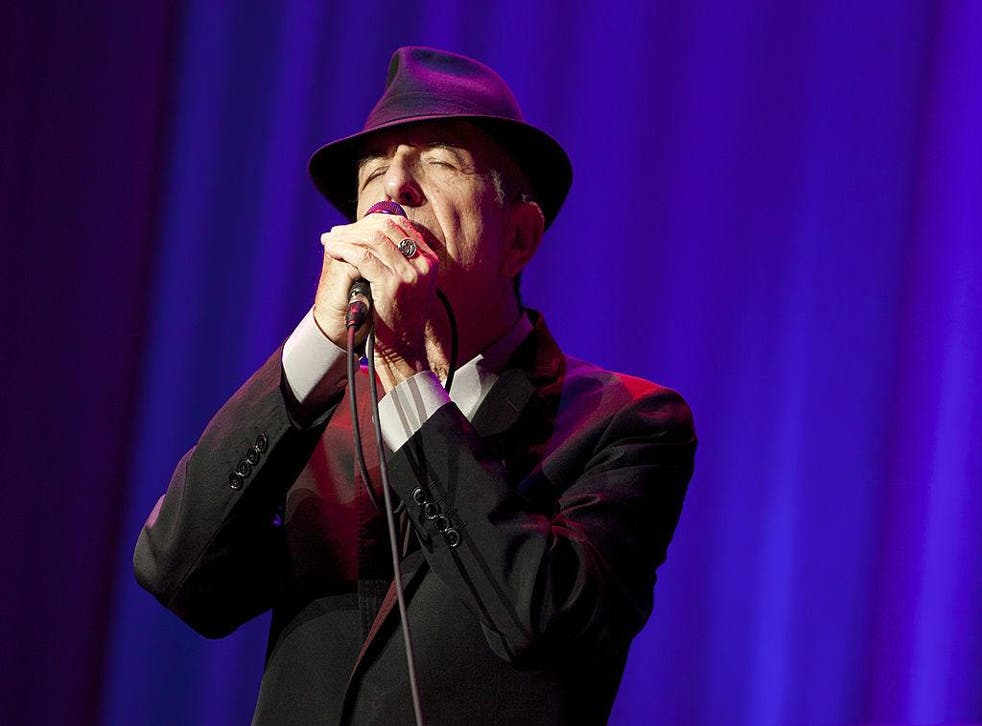 Leonard Cohen, one of the most renowned musicians, singer-songwriters and poets, has died aged 82.
An official statement on his Facebook page paid tribute to the "prolific visionary" without revealing the Canadian singer's cause of death.
But in one of his final interviews, the "godfather of gloom" spoke about the preparations he had undertaken to ensure the well-being of his loved ones in anticipation of his passing.
As a celebrated musician famed for the sense of melancholy he would weave throughout his songs, he spoke calmly and with lucidity about death during an interview with the New Yorker. "I am ready to die," he said. "I hope it's not too uncomfortable. That's about it for me."
Notable deaths in 2016

Show all 42
"At a certain point, if you still have your marbles and are not faced with serious financial challenges, you have a chance to put your house in order. It's a cliché, but it's underestimated as an analgesic on all levels."
His concerns were about tying up his financial affairs to ensure his family secure once he had gone.
"I've had a family to support, so there's no sense of virtue attached to it," he said. "I've never sold widely enough to be able to relax about money. I had two kids and their mother to support and my own life. So there was never an option of cutting out. Now it's a habit. And there's the element of time, which is powerful, with its incentive to finish up. Now I haven't gotten near finishing up. I've finished up a few things. I don't know how many other things I'll be able to get to."
A memorial will take place in Los Angeles later this month.
Register for free to continue reading
Registration is a free and easy way to support our truly independent journalism
By registering, you will also enjoy limited access to Premium articles, exclusive newsletters, commenting, and virtual events with our leading journalists
Already have an account? sign in
Join our new commenting forum
Join thought-provoking conversations, follow other Independent readers and see their replies