Leonard Cohen dead: Iconic musician's most perceptive quotes on life, love and death
Heather Saul
Friday 11 November 2016 08:39 Comments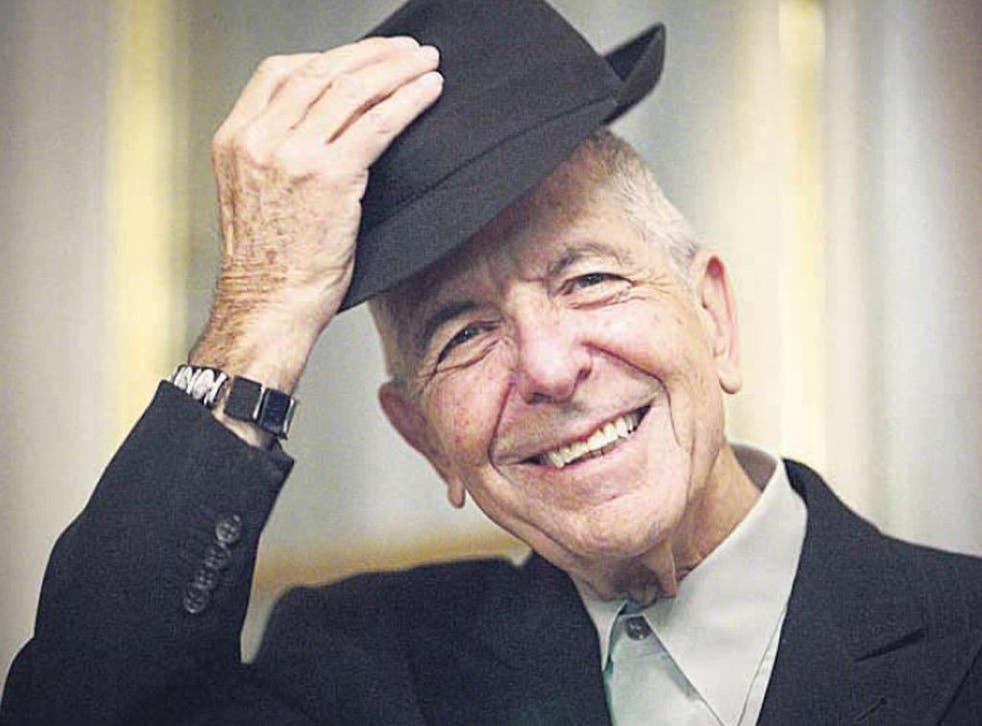 Tributes continue to mount for Leonard Cohen, the remarkable, prolific and "visionary" singer-songwriter who has died aged 82.
A celebrated musician whose melancholy lyrics affected listeners across the world, his song "Hallelujah" was re-recorded hundreds of times. The Canadian singer had the ability to speak to people about their deepest emotions, conveying feelings they would often find hard to express in his poetry and his music.
Mild-mannered and gruffly spoken, he delivered quotes demonstrating a shrewd insight and an unmatched understanding of life and love that would come to define him.
Singer-songwriter Leonard Cohen dies aged 82
A late starter compared to his contemporaries, he didn't become a household name until he was in his thirties, explaining the simple life he lived after this. He was already set in his ways by this point, he said, "attracted to the voluptuousness of austerity", and couldn't live the lavish lifestyle those enjoying a similar level of success did as a result. Never married, his seminal work was inspired by his former girlfriend and lifelong friend Marianne Ihlen, who died in July.
Notable deaths in 2016

Show all 42
An artist above all else, his son Adam said his father worked even in the final hours of his life.
RIP Leonard Cohen.
On music: "A song that is useful, that touches somebody, must be measured by that utility alone." New York Times, 1995
On death: "At a certain point, if you still have your marbles and are not faced with serious financial challenges, you have a chance to put your house in order. It's a cliché, but it's underestimated as an analgesic on all levels." New Yorker, 2015
On transforming pain into work: "A cry of pain in itself is just that. It can affect you or you can turn away from it. But a piece of work that treats the experience that produced the cry of pain is a different matter altogether. The cry is transformed, alchemised, by the work by a certain objectivity that doesn't surrender the emotion but gives it form. That's the difference between life and art." The Guardian, 1976
On becoming a musician: "My life was filled with great disorder, with chaos, and I achieved a little discipline there. So I decided to return to music." Magazine
On pessimism: "I don't consider myself a pessimist at all. I think of a pessimist as someone who is waiting for it to rain. And I feel completely soaked to the skin," Daily Telegraph, 1993
On living simply: "I have always been attracted to the voluptuousness of austerity. I never chose the style of my life because it hurt. It was on the contrary. I feel most comfortable and most abundant when things are very simple and I know where everything is and there's nothing around that I don't need." Vicki Gabereau, 1984
On marriage: "I think marriage is the hottest furnace of the spirit today. Much more difficult than solitude, much more challenging for people who want to work on themselves. It's a situation in which there are no alibis, excruciating most of the time … but it's only in this situation that any kind of work can be done." Harvey Kubernik, 1975.
Register for free to continue reading
Registration is a free and easy way to support our truly independent journalism
By registering, you will also enjoy limited access to Premium articles, exclusive newsletters, commenting, and virtual events with our leading journalists
Already have an account? sign in
Join our new commenting forum
Join thought-provoking conversations, follow other Independent readers and see their replies