Liam Gallagher told by divorce judge to go on I'm a Celebrity after singer blames Noel for Oasis reunion refusal
Gallagher and his ex-wife ran up more than £800,000 in legal bills while arguing over how their assets should be divided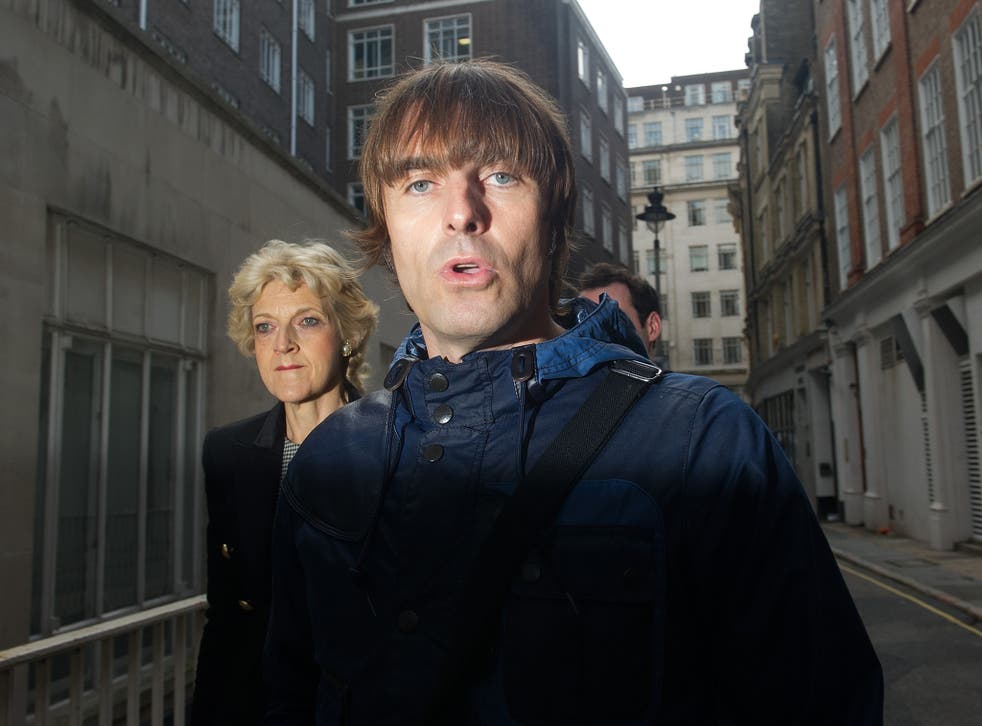 Liam Gallagher believes he will be forced to retire from music unless his brother agrees to reform Oasis, a High Court ruling over the singer's divorce has revealed.
Gallagher and ex-wife Nicole Appleton ran up more than £800,000 in legal bills while arguing over how their assets should be divided.
Judge Martin O'Dwyer ruled the assets should be split in half, with Gallagher and Appleton each getting about £5.5 million. He said the level of spending on legal costs had been "manifestly excessive".
The Judge's ruling disclosed that Gallagher, 43, would like Oasis to reform but he did not anticipate that would be possible. The Judge said that Gallagher had been a member of the "well-known music group Oasis". He said: "It was formed in 1991 and discontinued in 2009, it is said after an argument between (Gallagher) and his brother.
Liam Gallagher brands Noel the 'Kevin Keegan of rock'

Show all 11
"(Gallagher) says there are no plans to reform and, although he would like to do so, he does not anticipate there is a possibility currently of any such reform. Subsequent to Oasis, (Gallagher) formed another group called Beady Eye but they disbanded in 2014."
The judge added: "Although he expressly would like to re-enter the music business, currently he says there is no prospect of that."
Gallagher had said his "current business ventures" were "within" a fashion company called Pretty Green.
The judge concluded that Gallagher had "downplayed" his prospects of making money from music. But Gallagher could still earn money from touring, the judge suggested and from appearances on celebrity television shows.
"He has proved both in his membership of Oasis and in the formation of Beady Eye that there is the potential for him to earn much greater sums," the judge said. He suggested that Gallagher could increase his income by "celebrity appearances".
Limits had been placed on what the public could be told about that hearing, but the judge later ruled much of his judgment in the case can be reported.
Register for free to continue reading
Registration is a free and easy way to support our truly independent journalism
By registering, you will also enjoy limited access to Premium articles, exclusive newsletters, commenting, and virtual events with our leading journalists
Already have an account? sign in
Register for free to continue reading
Registration is a free and easy way to support our truly independent journalism
By registering, you will also enjoy limited access to Premium articles, exclusive newsletters, commenting, and virtual events with our leading journalists
Already have an account? sign in
Join our new commenting forum
Join thought-provoking conversations, follow other Independent readers and see their replies