Lily-Rose Depp clarifies comments on her sexuality
The model said you don't have to label sexuality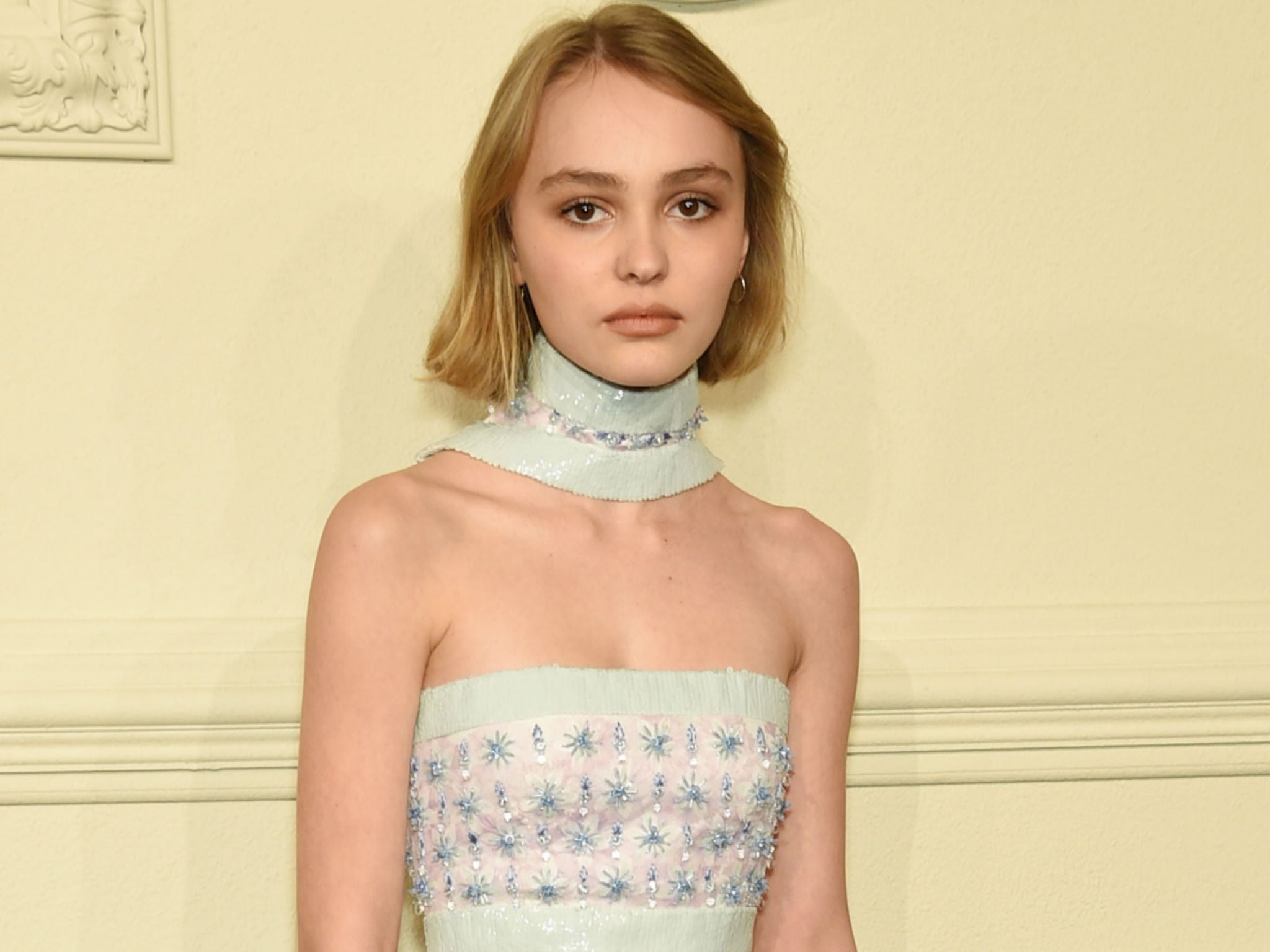 Lily-Rose Depp has clarified comments regarding her sexuality, a year after she featured in a campaign promoting sexual fluidity.
Depp, the actress, model and 16-year-old daughter of Johnny Depp and Vanessa Paradis, spoke to Nylon about the "misconstrued" reception of the campaign and said she featured in it to support not having to label sexuality.
The Self Evident Truths project featured 10,000 people in the US who 'identify as anything other than 100 per cent straight" and was curated by photographer iO Tillett Wright who shared the original photo of Depp in the campaign.
Wright said he was "proud" of Depp for featuring in the photo as she apparently decided to be in the campaign"because she falls somewhere on the vast spectrum".
Depp told the magazine: "That was really misconstrued, the whole thing. A lot of people took it as me coming out, but that's not what I was trying to do. I was literally doing it just to say that you don't have to label you sexuality; so many kids these days are not labelling their sexuality and I think that's so cool… If you like something one day then you do, and if you like something else the other day, it's whatever. You don't have to label yourself because it's not set in stone. It's so fluid.
"I guess it came off the wrong way because then everyone labelled me as gay. That's not what I was trying to say. Not that there's anything wrong with that, of course!"
People who made 2015 a landmark year for LGBT rights
Show all 10
Depp said in the joint interview with her friend Harley Quinn Smith, the daughter of director Kevin Smith, the response to the campaign was because people "wanted to say that I was something" reaffirming the premise of labelling.
"I'm saying it doesn't matter. It's not anybody's business because I am going to date whoever I'm going to date. I was just saying, kids don't need to label their sexualities. It's not that big of a deal."
On Wednesday, the Union J singer George Shelley addressed his sexuality publicly saying he had been relationships with men and women but will not label himself gay, straight or bisexual. Following this, a representative for the LGBT charity Stonewall told the Independent: "It's important we acknowledge that not all people come out as lesbian, bi or trans. Some chose other labels while others reject all and any labels entirely."
Join our commenting forum
Join thought-provoking conversations, follow other Independent readers and see their replies