Lin-Manuel Miranda and J-Lo release song for Orlando mass shooting victims
The 'Hamilton' creator and star has joined forces with Jennifer Lopez to commemorate the 49 victims of last month's mass shooting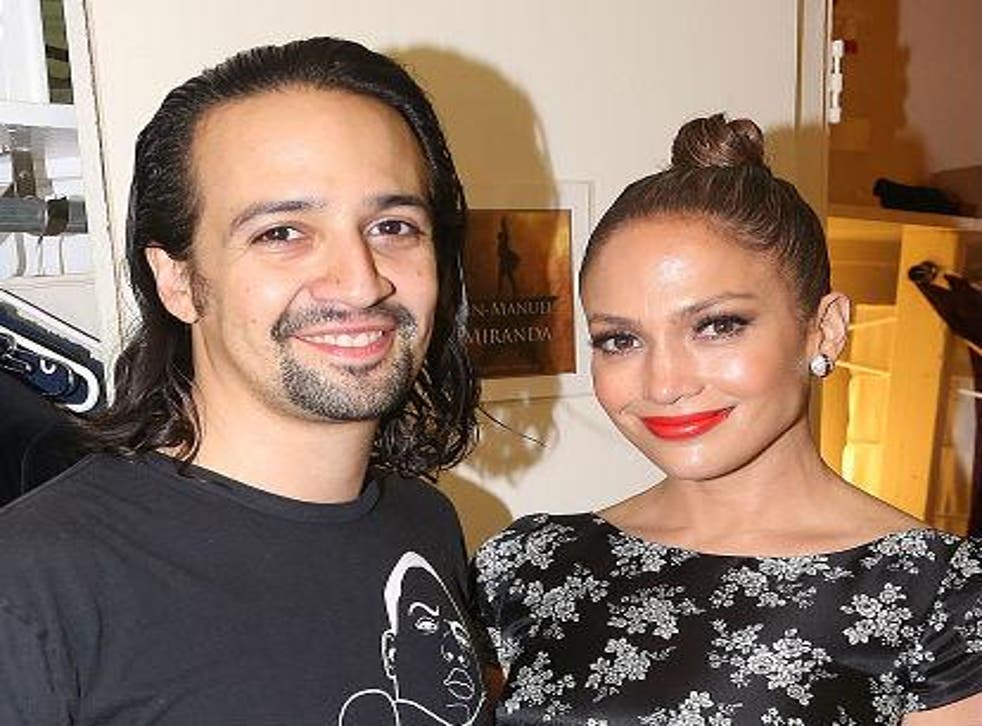 "Hamilton" creator and star Lin-Manuel Miranda has paired up with Jennifer Lopez to release a song to commemorate the victims of the mass shooting in Orlando.
With less than a week until his historic Broadway run comes to an end, Mr Miranda has issued a free song on Independence Day that will benefit the families of the victims who were shot dead at a gay nightclub last month in Florida.
On the morning of 4 July he tweeted: "I have a treat for you at noon. A taste of some new music you don't need tickets to hear."
A few hours later he posted a video of himself and Ms Lopez singing a song called "Love Make The World Go Round", in aid of the Hispanic Federation and the Somos Orlando fund.
Somos Orlando "will address the long-term needs for mental health services that are culturally competent and bilingual" for victims and families of the victims of the Orlando shooting, according to the Hispanic Federation's website.
"Proyecto will enable care to be delivered to those affected directly in the communities in which they live. Beyond emergency assistance, they will be provided with case management, crisis intervention, and mental health services, among other needs."
The song's lyrics read: "I'm / I'm wide awake / ready to create / everything I've imagined,
Hearts / without any hate / crying for a change / causing a chain reaction."
Musical "Hamilton", a hip-hop version of the story of founding father Alexander Hamilton, gained 11 Tony Awards last month, including Best Musical.
Mr Miranda composed a sonnet for the Tony Awards, which was held the same evening as the mass shooting where a man who had pledged allegiance to Isis burst into the Pulse nightclub and shot more than 100 people.
He read: "This show is proof that history remembers / We live through times when hate and fear seem stronger / We rise and fall and light from dying embers remembrance that hope and love last forever."
Mr Miranda has a lot of work in the pipeline after he leaves the musical this weekend, including the "Hamilton" documentary, the Mary Poppins sequel with Emily Blunt and Moana, a Disney animated project for which he composed the music.
Register for free to continue reading
Registration is a free and easy way to support our truly independent journalism
By registering, you will also enjoy limited access to Premium articles, exclusive newsletters, commenting, and virtual events with our leading journalists
Already have an account? sign in
Register for free to continue reading
Registration is a free and easy way to support our truly independent journalism
By registering, you will also enjoy limited access to Premium articles, exclusive newsletters, commenting, and virtual events with our leading journalists
Already have an account? sign in
Join our new commenting forum
Join thought-provoking conversations, follow other Independent readers and see their replies