Lionel Messi jail: What are the chances of the Barcelona footballer serving his prison sentence?
Messi has been sentenced to 21 months in prison after being found guilty of tax fraud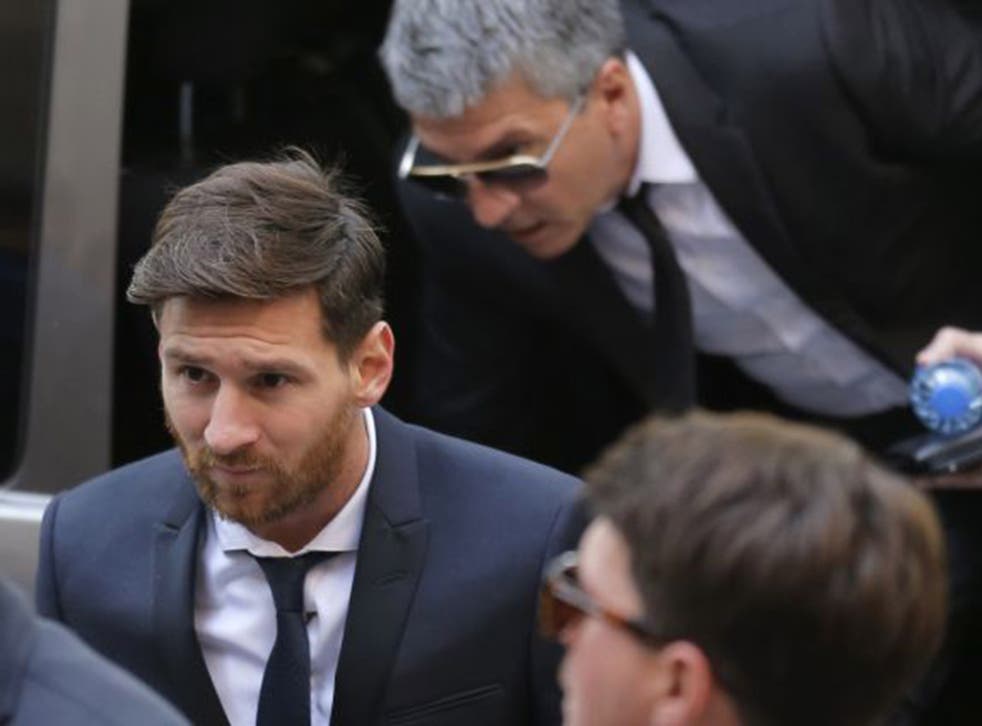 Lionel Messi has been given a 21-month prison sentence after being found guilty of tax fraud, with his father, Jorge Horacio Messi, given the same jail term.
The pair were charged with using a chain of fake companies in Belize and Uruguay in an attempt to avoid paying €4.16m [£3.2m] to Spanish tax authorities between 2007 and 2009, with the Barcelona forward generating the money through his image rights.
Messi claimed during the trial that he "knew nothing" about the management of his financial arrangements after leaving them to his father, and stressed that he was "playing football" and not an expert in finance.
However, due to Spanish law, both Messi and his father are likely to avoid serving any jail time, leaving the Argentine to continue with his unprecedented playing career.
Spanish law states that any prison sentence under two years in duration can be suspended, with the terms of a sentence carried out under probation. It's reported by Spanish media that Messi will also be given a significant fine for the offence ranging in the millions of euros.
Lionel Messi vs Cristiano Ronaldo - all-time stats

Show all 6
Both Messi and his father were found guilty of three counts of tax fraud at a court in Barcelona on Wednesday, although they can appeal the sentence to the Supreme Court should they wish to do so.
Argentina urges Messi to rethink international retirement
Earlier this year, Messi's Barcelona and Argentina team-mate Javier Mascherano was sentenced to a year in jail after being found guilty of a £1.1m tax fraud. Mascherano, 31, avoided serving any jail time though due to the sentence falling below the two-year threshold, and he also agreed to pay an €800,000 fine as well as covering the legal costs.
Mascherano pleaded guilty to two counts of tax fraud, in which he was found to have attempted to conceal his image rights in 2011 and 2012 using companies that he owns abroad.
Register for free to continue reading
Registration is a free and easy way to support our truly independent journalism
By registering, you will also enjoy limited access to Premium articles, exclusive newsletters, commenting, and virtual events with our leading journalists
Already have an account? sign in
Register for free to continue reading
Registration is a free and easy way to support our truly independent journalism
By registering, you will also enjoy limited access to Premium articles, exclusive newsletters, commenting, and virtual events with our leading journalists
Already have an account? sign in
Join our new commenting forum
Join thought-provoking conversations, follow other Independent readers and see their replies