Oscar Pistorius trial live: Athlete freed on bail until sentencing for culpable homicide - as it happened
Follow the latest events from the Pretoria trial here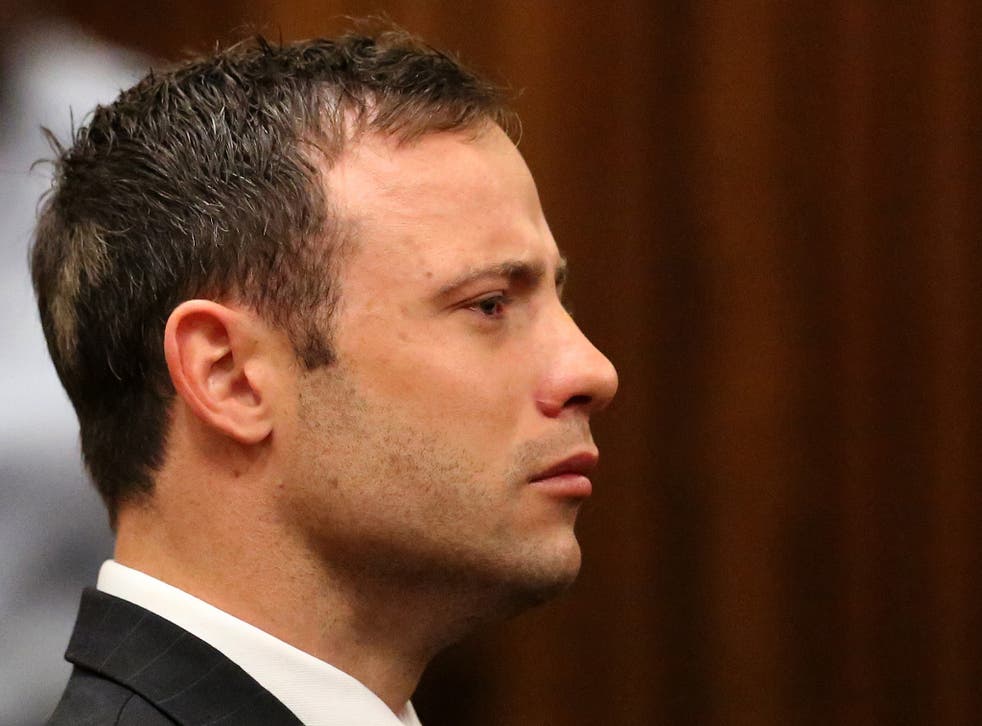 Oscar Pistorius has been found guilty of culpable homicide for shooting his girlfriend Reeva Steenkamp dead on Valentine's Day 2013. The Olympic star faces up to 15 years in prison for the offence and five more for shooting a gun in a restaurant. He was acquitted of two other firearm offences. Here is a summary of events:
Pistorius has been awarded bail until his sentencing begins on 13 October.

He faces up to 15 years in prison for culpable homicide and five more for an unrelated charge of discharging a firearm in public.

Judge Thokozile Masipa said he could not be convicted of premeditated murder but found him guilty of the lesser charge, which is the South African equivalent of manslaughter.

The judge said Pistorius made a "conscious decision" to pick up a gun and knew the difference between right and wrong.

She also questioned the reliability of witnesses who say they heard screams and gunshots the night Ms Steenkamp was killed.

Verdicts were also delivered on three other charges.

Pistorius was found guilty of firing a gun in a restaurant but cleared of another count of discharging a weapon in a public place.

He was also acquitted of possessing ammunition for an unlicensed firearm.
Please allow a moment for the live blog to load
If there is a conviction, a second trial will begin in which the prosecutors and defence will have the chance to present further witnesses – from family members to psychiatrists – before Judge Masipa decides if and how long Pistorius goes to prison.