Lorde posts unedited photo on Twitter and calls out Photoshopping: 'Flaws are OK'
The singer shares two photos of herself, one without makeup or Photoshop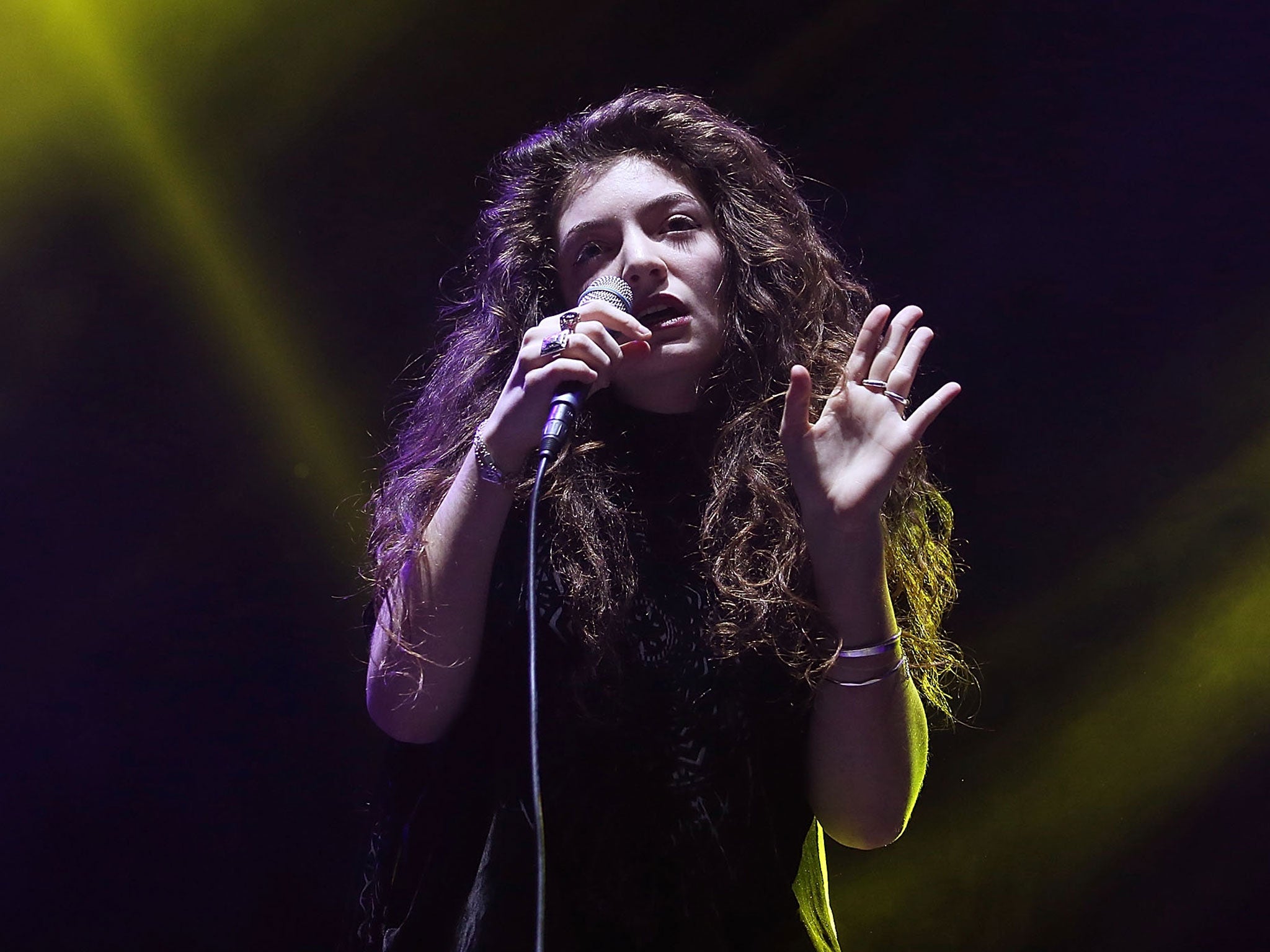 Proving that Photoshop isn't always necessary, Lorde shared two contrasting pictures of herself with her 1.3 million Twitter fans – one of which was doctored to perfection while the other showed the singer naturally, blemishes and all (scroll down to see the images).
The shots were taken at the Lollapalooza music festival, Santiago, Chile, and were posted as part of Lorde's anti-Photoshop standing - an issue that has attracted more and more attention over recent months, as magazines continue to make their cover stars look increasing inhuman.
This isn't the first time that the 17-year-old has battled against unrealistic ideals of perfection.
Before she became friends with the picture-perfect Taylor Swift, she criticised the singer for being "so flawless, and so unattainable" and posted an Instagram picture of herself covered in spot cream.
She later admitted that she'd "cocked up" and clarified her comments saying that Swift "actually uses her other imperfections in an incredibly powerful and relatable way".
Brit Awards 2014: All The Winners
Show all 10
Other high-profile names to dismiss the media's enthusiastic usage of Photoshop include Keira Knightley, who refused to let allow the production team at Pirates of the Caribbean: At World's End doctor posters of her to make her chest appear bigger, and Brad Pitt, who told a photographer at a W magazine shoot that he wasn't allowed to retouch his wrinkles.

However, they did both appear as Chanel campaign stars – adverts which both suffered heavily under the Photoshop knife.
Whether you consider photographs of Lorde's face newsworthy or not, it's surely a step in the right direction for the promotion of positive body image in pop music.
Join our commenting forum
Join thought-provoking conversations, follow other Independent readers and see their replies