Madonna compares herself to Picasso, saying she's going to be creative until the day she dies
The singer also praises Amy Schumer, who is supporting her on tour
Chris Mandle
Thursday 23 July 2015 16:21 Comments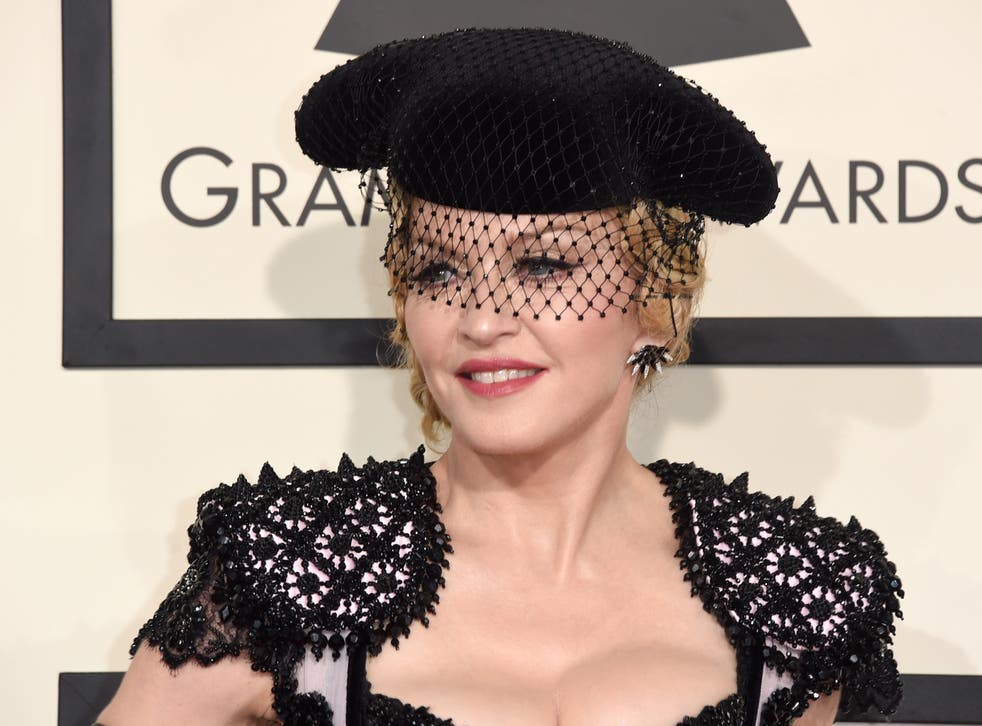 Madonna has sold more than 300 million records worldwide and is one of the biggest pop stars on the planet, but she says in a new interview that she doesn't plan on slowing down any time soon.
The 56 year old is regularly mocked for 'being old' and has spoken out about the way the media treats older women.
Now, though, she has compared herself to Picasso, not for her excellent painting skills (although who knows what she's capable of) but for his insistence on pursuing his creativity until the very end.
"I like to compare myself to other kinds of artists like Picasso. He kept painting and painting until the day he died. Why? Because I guess he felt inspired to do so," she told the Associated Press.
"Life inspired him, so he had to keep expressing himself, and that's how I feel."
Fittingly, one of Madonna's biggest single is "Express Yourself", although it's about gender equality and empowerment, not painting.
"I don't think there's a time, a date, an expiration date for being creative," she said. "I think you go until you don't have any more to say."
Madonna also discussed Amy Schumer, who is opening for three of Madonna's shows when she goes on tour, saying she thought the two of them made a good pairing as they were both good role models.
"I love her and… I just thought [I'd] try something new and different rather than the usual run-of-the-mill – have a band, have a DJ. It's definitely a new thing. I hope it works."
Register for free to continue reading
Registration is a free and easy way to support our truly independent journalism
By registering, you will also enjoy limited access to Premium articles, exclusive newsletters, commenting, and virtual events with our leading journalists
Already have an account? sign in
Join our new commenting forum
Join thought-provoking conversations, follow other Independent readers and see their replies