Madonna, Kate Moss and Tom Cruise: 10 of the most awkward interviews of all time
Fearne Cotton's recent encounter with Lily Allen might have been uncomfortable, but that was nothing compared to these irksome interviewees
Ella Alexander
Thursday 17 July 2014 17:06 Comments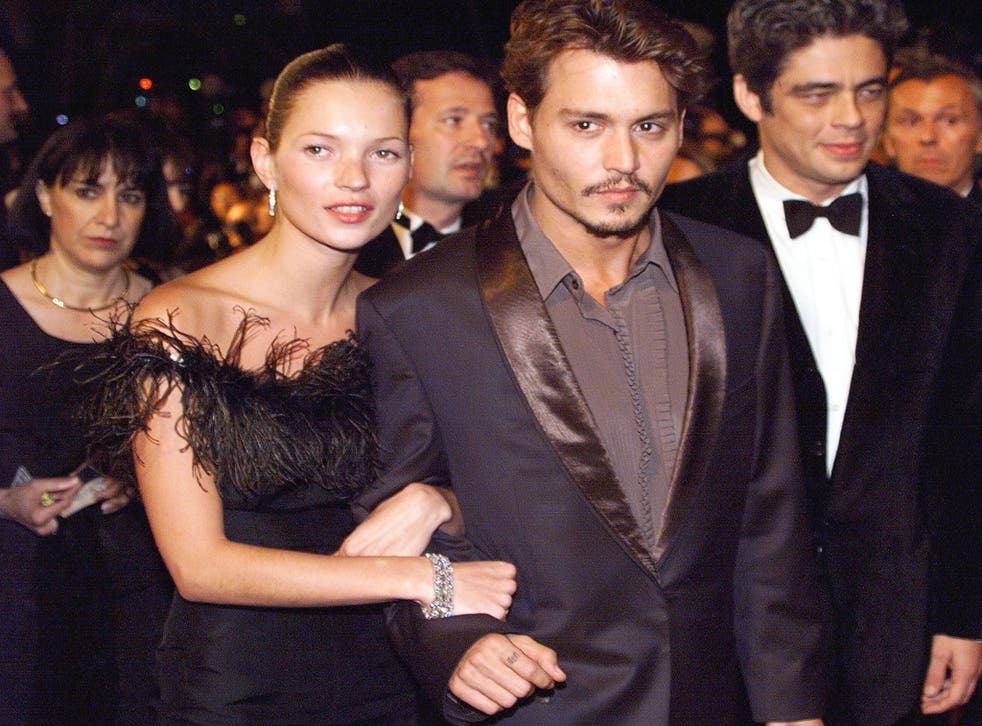 Fearne Cotton interviewed Lily Allen this week, and it was pretty awkward.
The pair apparently fell out at the BRIT Awards in February, after Cotton claimed that the singer "blanked her five times". Allen then responded on Twitter, denying any bad behaviour, asking 'Why didn't you come over yourself?"
However, Cotton's day job is interviewing the famous and she found herself in the position of having to chat to the musician on Radio 1 yesterday. The conversation was stilted to say the least; Cotton had more chance of getting repartee from a roll of sellotape.
However, it wasn't that bad. There have been many journalists who have suffered far worse an interview.
Allow us to remind you of 10 of the most awkward famous interviews in entertainment history:
Peaches Geldof by Fearne Cotton
"That's how mediocre your existence is - that after midnight, you're gone? I don't believe that" – and so goes just one of the musings of Peaches Geldof, revealed during a 2009 interview with Fearne Cotton. The late socialite refused to talk about her social life (although, as you can see, berated Cotton's less lively social calendar), saying that she'd rather talk about quantum physics instead. And Scientology.
Kate Moss and Johnny Depp by Gaby Logan
Cast your mind back to 1995. Kate Moss and Johnny Depp are young ingénues and also arguably the most aesthetically pleasing couple in history. The Big Breakfast manages to lure them into an interview, under the guise of talking about Depp's charity work for Warchild. Gaby Logan does her best to pull a few nuggets from them, but they are remarkably monosyllabic. Kate Moss giggles a lot and gazes adoringly at her boyfriend, while Johnny Depp broods and gives Logan plenty of angst. It's pure gold.
Courtney Love and Madonna by Kurt Loder
Oh Courtney Love. There is not a sad moment that cannot be brightened by this 1995 clip of when you drunkenly gatecrashed Kurt Loder's interview with Madonna – who really, really didn't want you to come anywhere near her. "No, don't let her come up, don't please," she pleaded and yet there you were Courtney. You threw your make-up at Madonna from afar, then joined in the chat yourself, before falling off your chair in what has to be one of the most spectacular endings to any interview. Miss Love, we salute you.
Rhys Ifans by Janice Turner
It was billed in the Times as "the interview from hell" (which no doubt shifted a few copies or two), but it really did live up to expectations. At one point, Rhys Ifans tells Turner, "I am bored with you now", before stalking out the room and ending the interview. Sullen, aggressive and disdainful, each topic – from his background to the Leveson Enquiry, seems to rile him more. It's a truly unpleasant, but utterly compelling read.
Tom Cruise by Oprah
Who could forget the utterly mortifying moment when Tom Cruise dementedly jumped up and down on Oprah's sofa proclaiming his undying love for Katie Holmes? He gets down on his knees and fist punches the air; he punches the floor; puts his head in his hands and laughs madly; then up he gets on that sofa and jumps. Oprah is by this point a bit hysterical herself and tries vainly to ask a question. He continues jumping. The couple filed for divorce in June 2012 after five years of marriage.
Meg Ryan by Michael Parkinson
You would think that Meg Ryan would be a dream to meet; like one of her romcom characters. But no, even Michael Parkinson – broadcasting veteran – struggled. He has called the interview one of the most awkward of his career. She is brisk and uncommunicative; his every question winding her up more. "If you were me, what would you do now?" he asks. "I'd just wrap it up," she responds.
Marianne Faithfull by Lynn Barber
Lynn Barber's legendary 2001 interview with Marianne Faithfull has been referenced by journalists for years to come. Faithfull describes her as a "Fabulous Beast" and Barber commented that if she ever had to interview the musician-cum-actress again she too would "turn into a Fabulous Beast myself and hightail it to the forest". Faithfull was unsurprisingly extremely late, refuses to talk about anything truly interesting (her relationship with drugs and Mick Jagger among them), then allows her publicist and then-boyfriend to dictate the line of questioning. But the fun didn't end there. Faithfull then goes onto falsely tell the media that Barber asked her if she'd ever had sex with a dog, even threatening legal action. She later retracted her comments and said that one day she'd write Barber an apology. This hasn't happened yet.
Quentin Tarantino by Krishnan Guru-Murthy
Whatever you do, do not ask Quentin Tarantino about the violence in his films. "Why are you so sure that there's no link between enjoying movie violence and enjoying real violence?" Guru-Murthy probes. "I refuse your question," answers Tarantino angrily. "I'm not your slave and you're not my master. You can't make me dance to your tune. I'm not a monkey." But the director's feelings became ever clearer. "I'm shutting your butt down," he says.
Paris Hilton by Dan Harris
"Do you ever worry about your moment having passed?" – that was the question that caused Paris Hilton to look incredulously to the side and storm off. It's not that misplaced a question, nor that probing, and yet it hit a nerve with the heiress who flounced off dramatically leaving the ABC News reporter most entertained.
Lou Reed by Simon Hattenstone
"Not a perfect day," read the headline, and so hideous was the interview that journalist and super fan Hattenstone went back to his hotel and wept. Following a torrent of unfriendly, hostile responses, which made the writer "feel like an amoeba", Hattenstone finally asks an acidic Lou Reed, "Are you this horrible in real life or are you putting it on?" Reed walked out.
Register for free to continue reading
Registration is a free and easy way to support our truly independent journalism
By registering, you will also enjoy limited access to Premium articles, exclusive newsletters, commenting, and virtual events with our leading journalists
Already have an account? sign in
Register for free to continue reading
Registration is a free and easy way to support our truly independent journalism
By registering, you will also enjoy limited access to Premium articles, exclusive newsletters, commenting, and virtual events with our leading journalists
Already have an account? sign in
Join our new commenting forum
Join thought-provoking conversations, follow other Independent readers and see their replies