Madonna says we're f**ked after Donald Trump's election win
Billboard's 'Woman of the Year' also said she feels betrayed by female Trump voters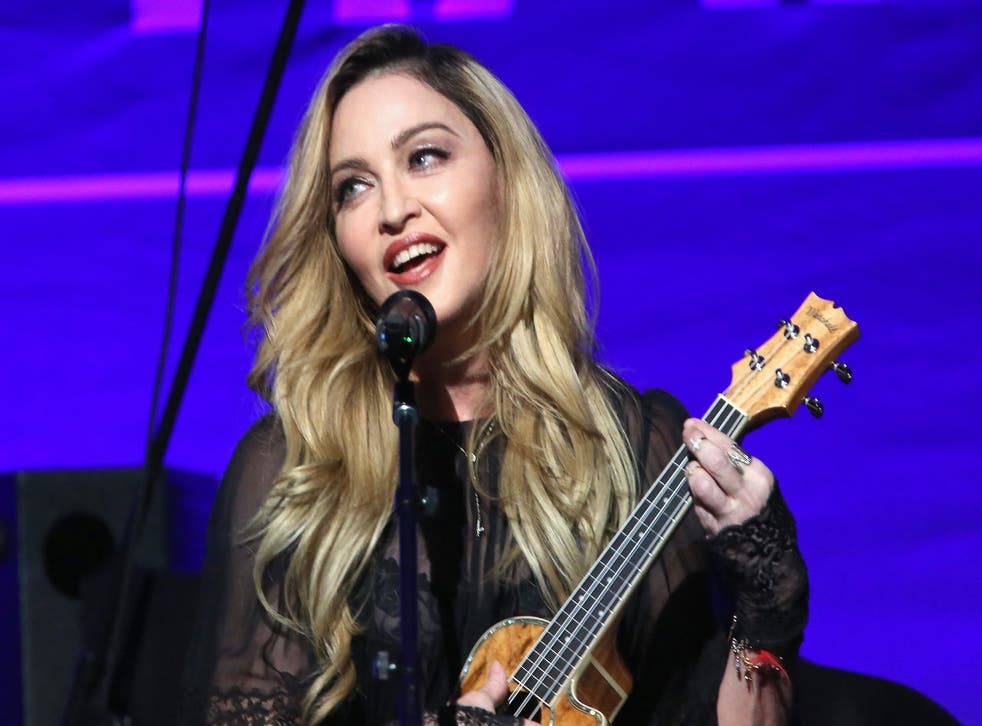 Madonna, the pop icon and high-profile Hillary Clinton supporter, is criticizing women who voted for Donald Trump and offering her thoughts on what lies ahead for the country in the weeks following the presidential election.
"[The election] felt like someone died," she told Billboard in an interview published Monday. "[It] felt like a combination of the heartbreak and betrayal you feel when someone you love more than anything leaves you, and also a death. I feel that way every morning; I wake up and say, 'Oh, wait, Donald Trump is still the president,' and it wasn't a bad dream that I had."
The publication recently named Madonna their "Woman of the Year" admitted that she felt betrayed by female voters who cast their ballot for Trump, who has been accused of committing dozens of incidents of sexual assault.
"It feels like women betrayed us," she continued. "The percentage of women who voted for Trump was insanely high. Women's nature is not to support other women. It's really sad. Men protect each other, and women protect their men and children. Women turn inward and men are more external.
"A lot of it has do with jealousy and some sort of tribal inability to accept that one of their kind could lead a nation," she explained. "Other people just didn't bother to vote because they didn't like either candidate, or they didn't think Trump had a chance in the world. They took their hands off the wheel and then the car crashed."
President Trump protests

Show all 20
Madonna also shared the story behind the first time she met the 70-year-old president-elect at his Mar-a-Lago estate in Palm Beach, Florida some odd years ago.
"He's a very friendly guy, ­charismatic in that ­boastful, macho, alpha-male way," she told the publication. "I found his political incorrectness amusing. Of course, I didn't know he was going to be running for ­president 20 years later. People like that exist in the world, I'm OK with it. They just can't be heads of state. I just can't put him and Barack Obama in the same ­sentence, same room, same job description."
On the eve of the election, she held an impromptu concert at Washington Square Park urging New Yorkers to vote for Clinton. Earlier in the year, she also jokingly offered oral sex to anyone willing to cast their vote for the former secretary of state.
While speaking to Billboard, she also touched on misogyny and ageism in the entertainment industry. "'Relevance' is a catchphrase that people throw out because we live in a world full of discrimination," she continued. "Age is only brought up with regard to women. It's connected to sexism, chauvinism, and misogyny. When Leonardo [DiCaprio] is 60 years old, no one is going to talk about his relevance. Am I relevant as a female in this society that hates women? Well, to people who are educated and are not chauvinists or ­misogynists, yes."
Register for free to continue reading
Registration is a free and easy way to support our truly independent journalism
By registering, you will also enjoy limited access to Premium articles, exclusive newsletters, commenting, and virtual events with our leading journalists
Already have an account? sign in