Madonna wears traditional Muslim niqab veil because it's been 'that kind of day'
The singer treats the niqab like a lazy day onesie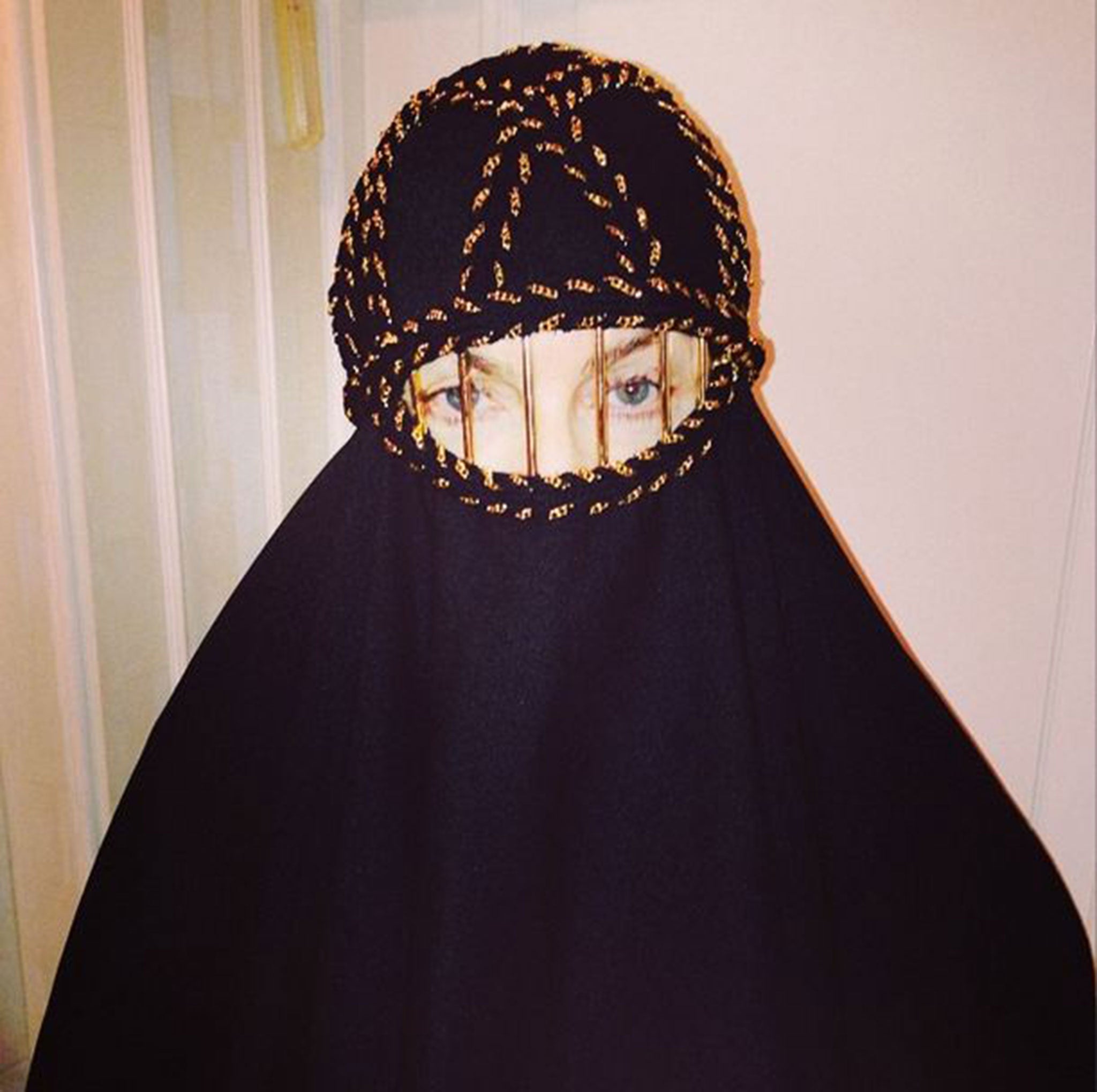 Madonna's having a bad day, so decides to wear a niqab. Naturally.
While most people would maybe don a pair of tracksuit bottoms or a baggy T-shirt, the singer chose to wear a traditional Islamic headscarf to get her through what she describes as "that kind of day".
She shared the picture on Instagram, along with the perhaps ill-advised words: "#unapologeticbitch" – as if to pre-empt any possible backlash, which would of course be likely. Not that she cares; she's "unapologetic".
Although often confused with a burqa, which covers the whole body with a mesh cloth to see through, the niqab covers all of a woman's face except for the eyes.
They both refer to the principle of modesty, and for some are a statement of religious and cultural identity. Although this is clearly lost on Madonna, who appears, if her statement is anything to go by, to treat it like a lazy day onesie.
But of course this is not the first time Madonna has faced controversy over her strangely chosen outfits – she's pulled a gun out on stage on numerous occasions as part of her 'costume' and dressed as a geisha for 1998 music video "Nothing Really Matters".
She has once dabbled in Muslim veil-wearing before – in July last year she shared an Instagram picture of herself wearing a chain mail mask, with the caption: "The Revolution of Love is on... Inshallah [Arabic for 'God willing']."
Join our commenting forum
Join thought-provoking conversations, follow other Independent readers and see their replies