Game of Thrones actor Maisie Williams on her sexuality: 'I've never sat up and thought about it for hours'
'It's like what Shailene Woodley said: "I fall in love with personalities and not people or genders"'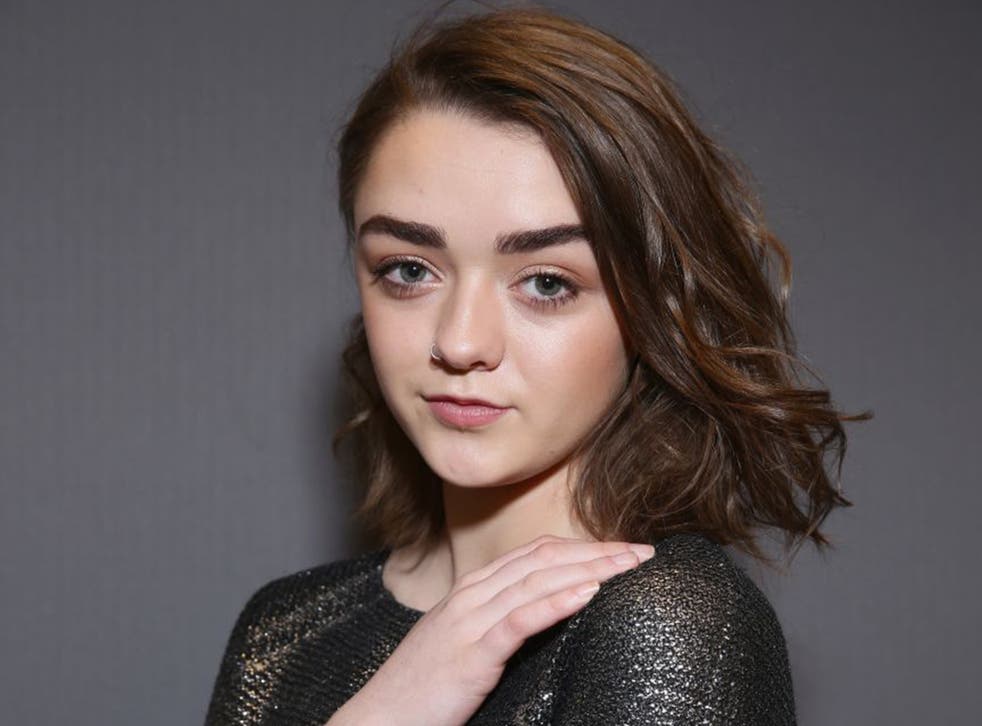 Like many young women speaking from an elevated platform, Maisie Williams is not rushing to label her sexuality.
The Game of Thrones star joins a wave of models, musicians and actors disregarding gay, straight or bisexual labels, instead exhibiting a more sexually fluid attitude.
Williams, who is in a relationship with a man she met while still in school, told Nylon: "I've never sat up and thought about my sexuality for hours. It's like what Shailene Woodley said: 'I fall in love with personalities and not people or genders.' I have no problem with anyone who would want to be labeled, but I also think that it is no one's business. Do what you want."
Game Of Thrones teasers ahead of Season 6
The 18-year-old has spoken forthrightly on a number of issues since joining GoT and last year used her status to issue a stark warning to her selfie-obsessed generation about political apathy, demonstrating her point with a "kill list" of politicians.
But Williams has also ridiculed the assumption that teenagers like herself are too phone-obsessed to be socially or politically aware.
Game of Thrones season 6 stills

Show all 26
"People think we're f**king stupid and we don't know anything about anything," she told Dazed. "It's really degrading. I get a lot of adults who are like, 'You don't know s**t,' and it's like, 'You don't know s**t. You have no idea what it's like to be 17 years old.'"
Register for free to continue reading
Registration is a free and easy way to support our truly independent journalism
By registering, you will also enjoy limited access to Premium articles, exclusive newsletters, commenting, and virtual events with our leading journalists
Already have an account? sign in
Register for free to continue reading
Registration is a free and easy way to support our truly independent journalism
By registering, you will also enjoy limited access to Premium articles, exclusive newsletters, commenting, and virtual events with our leading journalists
Already have an account? sign in
Join our new commenting forum
Join thought-provoking conversations, follow other Independent readers and see their replies