Malia Obama supported with cries of 'let her live' after video emerges allegedly showing teenager smoking
Tabloids treating the teen as 'fair game' after she turned 18 is rapidly wearing thin 
Heather Saul
Thursday 11 August 2016 14:04 Comments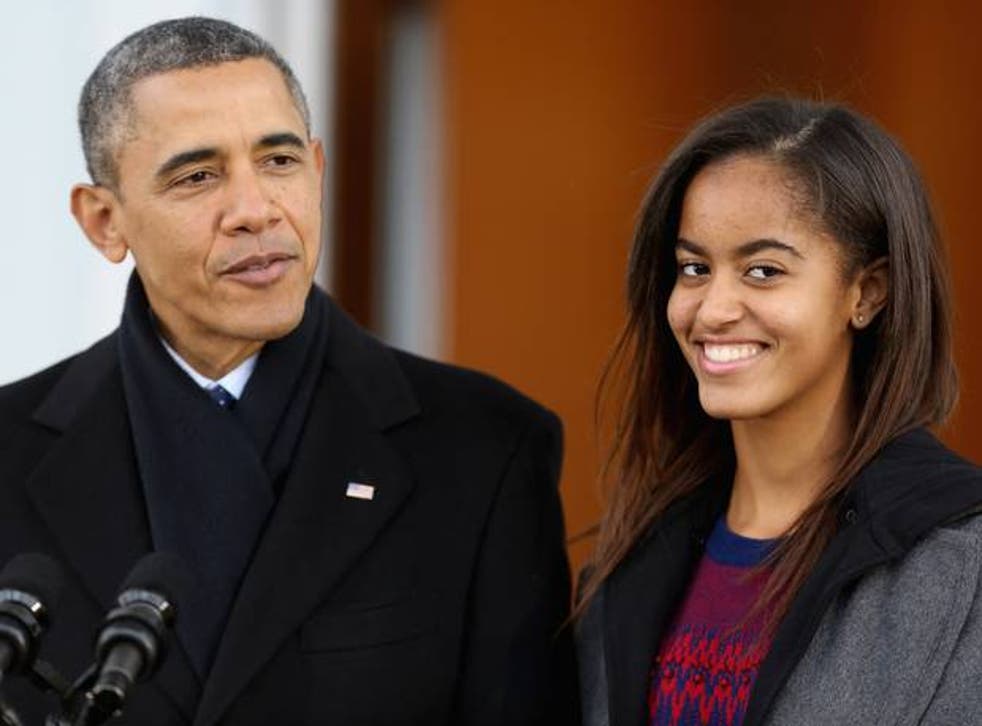 Malia Obama's supporters have reacted with anger over the disproportionate amount of attention paid to her social life after a video was shared by a gossip column purporting to show the President's oldest daughter smoking.
The 18-year-old's presence at a music festival in Chicago continues to be the subject of tabloid fodder and now people are demanding gossip sites leave Malia alone and let her be a teenager.
Radar Online has obtained a nine-second video the gossip site claims shows Malia smoking at Lollapalooza festival. It quotes an eyewitness as claiming the cigarette she was smoking contains cannabis, which was recently decriminalised in the state of Illinois. Being in possession of any amount under 10g is no longer punishable by criminal penalties.
Unexpected successful people who have admitted to smoking cannabis

Show all 14
Videos of Malia dancing at Lollapalooza sparked cries of "let Malia live" after she was criticised for attending a music festival instead of the Democratic National Convention. Calls to "let Malia live" are now filtering through tweets highlighting the unfair standards expected of her because of her platform as the President's daughter.
Her father's role as the head of state has propelled both of his daughters to fame and tabloids have become increasingly interested in them as they edge towards adulthood.
Her work experience on the set of Girls became front page news and a selfie reportedly sparked a White House security probe. Attention is also being directed towards her younger sister Sasha, 15, whose summer job serving seafood attracted great interest.
Register for free to continue reading
Registration is a free and easy way to support our truly independent journalism
By registering, you will also enjoy limited access to Premium articles, exclusive newsletters, commenting, and virtual events with our leading journalists
Already have an account? sign in
Join our new commenting forum
Join thought-provoking conversations, follow other Independent readers and see their replies