Man Booker Prize winner Marlon James reveals he was given exorcism by Jamaica's 'ex-gay' movement
'It is a really primitive and backward way of curing people,' says James
Maya Oppenheim Comments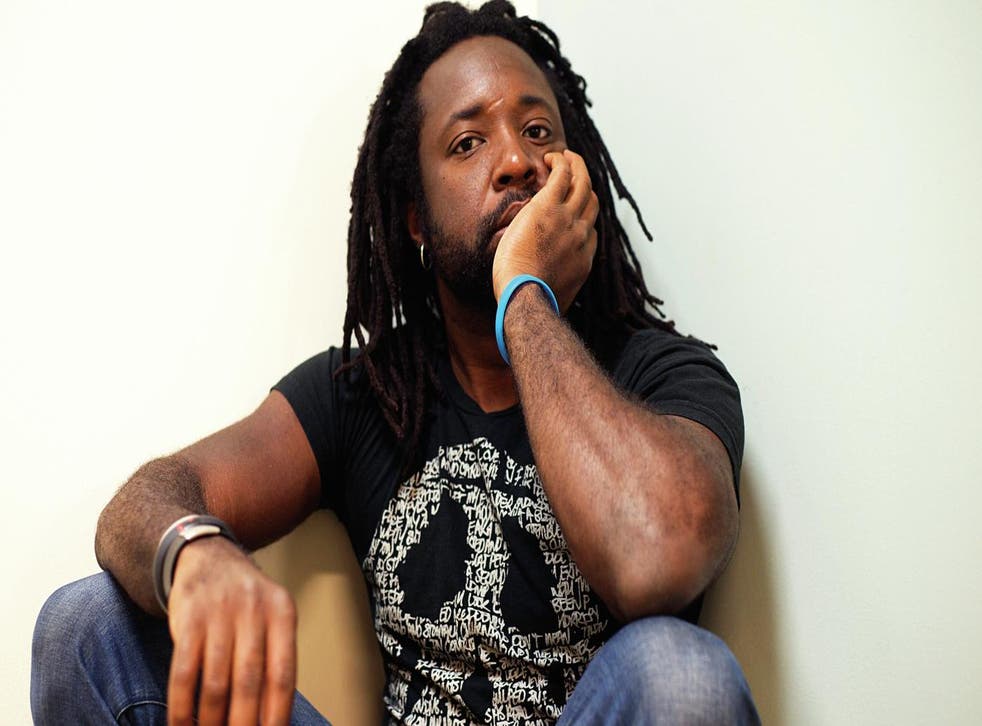 Marlon James, the Jamaican novelist and winner of the Man Booker Prize, has said he undertook exorcism carried out by the "ex-gay" movement in Jamaica.
James, 45, became the first Jamaican to win the Man Booker award last year. His novel, titled A Brief History of Seven Killings, is a violent 686-page thriller written partially in patois about the assassination attempt on Bob Marley.
Speaking at the recent Hay Festival, the author has revealed that he struggled with his sexuality in his mid-thirties and was pushed into having exorcism which was presented as a type of therapy by the 'anti-gay' movement.
The ex-gay movement attempts to stop people from pursuing same-sex relationships and to eliminate homosexual desires and thus pushes them to enter into heterosexual relationships instead.
James recalled being in a room with two preachers and having an exorcism via "a mixture of prayer and support and shaming and vomiting" according to reports in The Times.
Man Booker 2015 shortlist

Show all 6
Initially, James said the exorcism made him feel cured. "I thought 'Great, I am getting rid of demons', until I read up on the whole ex-gay thing," he said.
"It is dangerously misleading and I think has been discredited. It is a really primitive and backward way of curing people."
In the end, James chose to "get rid of the church part, not God, and that worked wonderfully".
James left Jamaica at the age of 37 because of cultural taboos surrounding homosexuality - being gay remains a criminal offence there - and to further his career in writing. "Being a gay Jamaican… nothing happened to me but it could have," he explained in an interview with The Independent in October of last year.
Register for free to continue reading
Registration is a free and easy way to support our truly independent journalism
By registering, you will also enjoy limited access to Premium articles, exclusive newsletters, commenting, and virtual events with our leading journalists
Already have an account? sign in
Join our new commenting forum
Join thought-provoking conversations, follow other Independent readers and see their replies