Mara Wilson: Matilda actress reveals she was bombarded with questions about her boyfriends from age of six
'It just wasn't something I would have wanted,' says Wilson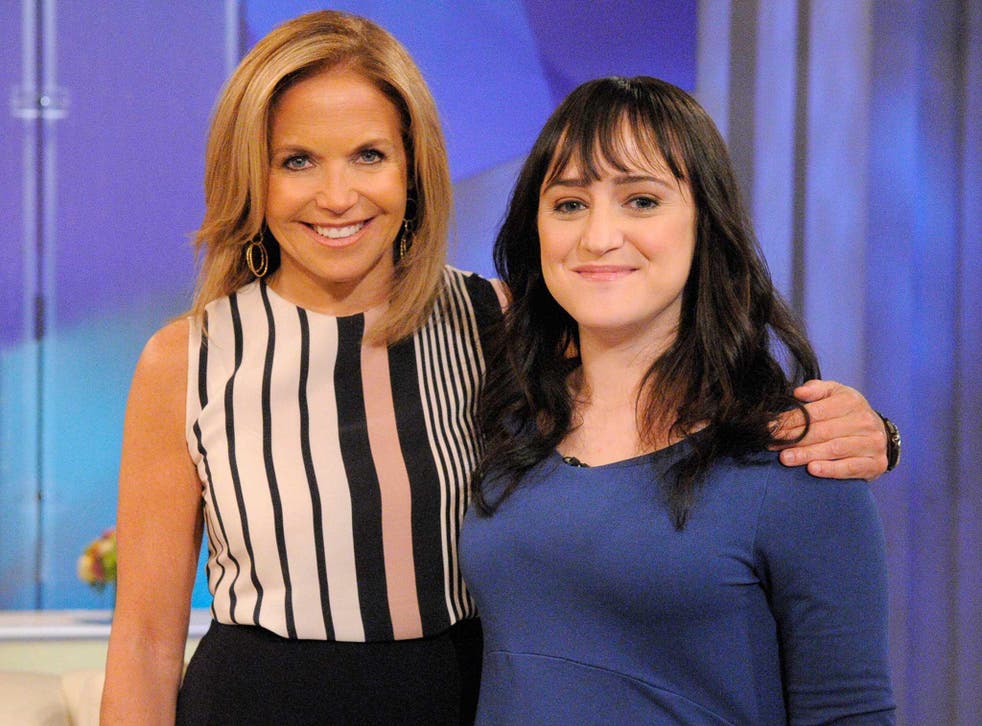 Mara Wilson has revealed she was inundated with questions about her love life from journalists since she was just six years old.
The 29-year-old actress, best known for her role in the adaptation of Road Dahl's Matilda, said interviewers would perpetually ask if she had a boyfriend despite her age.
Wilson said she did not have a boyfriend then as it was not something she would have desired and she was not keen to become an adult before her time.
"I can't even count how many times I did interviews with people and they asked me if I had a boyfriend," she told AV Club.
The most important recent coming outs

Show all 17
"Keep in mind that I was, I guess, mild to moderately famous from ages 6 to 13. Of course, I didn't have a boyfriend then. I didn't even have a camp boyfriend then."
"I was such a nerd. It just wasn't something I would have wanted. And I didn't want to act like an adult. They do it because they think it's funny - because it's easier to see children as mini adults than it is to imagine or to remember what it is to be a child again."
Mara, who is about to release a book about what the experience of growing up in the unremitting limelight of the public eye, said as an adult she is approached by men who said she was her childhood crush.
"I do have guys every now and then who say - it's always guys by the way, it's never women - who say, 'You were my childhood crush, can we date?'" she said. "And I'm like, 'There's something kind of creepy about that. Do you hear yourself?'"
Wilson's book which is titled Where Am I Now?: True Stories Of Girlhood And Accidental Fame signals her first conscious foray back into the public realm. In the book, she reflects on the bizarre experience of going through puberty as a celebrity.
Referring to the spate of articles titled "Ugliest Former Child Actors" in her book, she writes: "It is not my job to be pretty, or cute, or anything that someone else wants me to be."
"So the next time someone hiding behind a username decides to tell me what would make me prettier, I'm going to propose the following: I will meet them in person and ask them to listen. I will tell them about going through puberty in the public eye after my mother died of cancer."
"I will tell them how it feels to find a website advertising nude photos of yourself as a 12‑year‑old. I will tell them I've looked at "cute" from both sides now, and in both cases it just made me miserable."
After Wilson's mother died from cancer while she was filming Matilda and her struggle with both OCD and anxiety, Wilson moved away from the public eye.
Wilson recently came out as bisexual after sharing a picture of herself on Twitter, at the age of 18, in a gay club after the Orlando nightclub shootings. The actress explained the LGBTQ community had always felt like home, "especially a few years later when I, uh, learned something about myself".
Register for free to continue reading
Registration is a free and easy way to support our truly independent journalism
By registering, you will also enjoy limited access to Premium articles, exclusive newsletters, commenting, and virtual events with our leading journalists
Already have an account? sign in
Register for free to continue reading
Registration is a free and easy way to support our truly independent journalism
By registering, you will also enjoy limited access to Premium articles, exclusive newsletters, commenting, and virtual events with our leading journalists
Already have an account? sign in
Join our new commenting forum
Join thought-provoking conversations, follow other Independent readers and see their replies