Marc Jacobs triggers more criticism after defending dreadlocks at New York fashion show
'Funny how you don't criticise women of colour for straightening their hair,' says the designer
Maya Oppenheim
Sunday 18 September 2016 13:09 Comments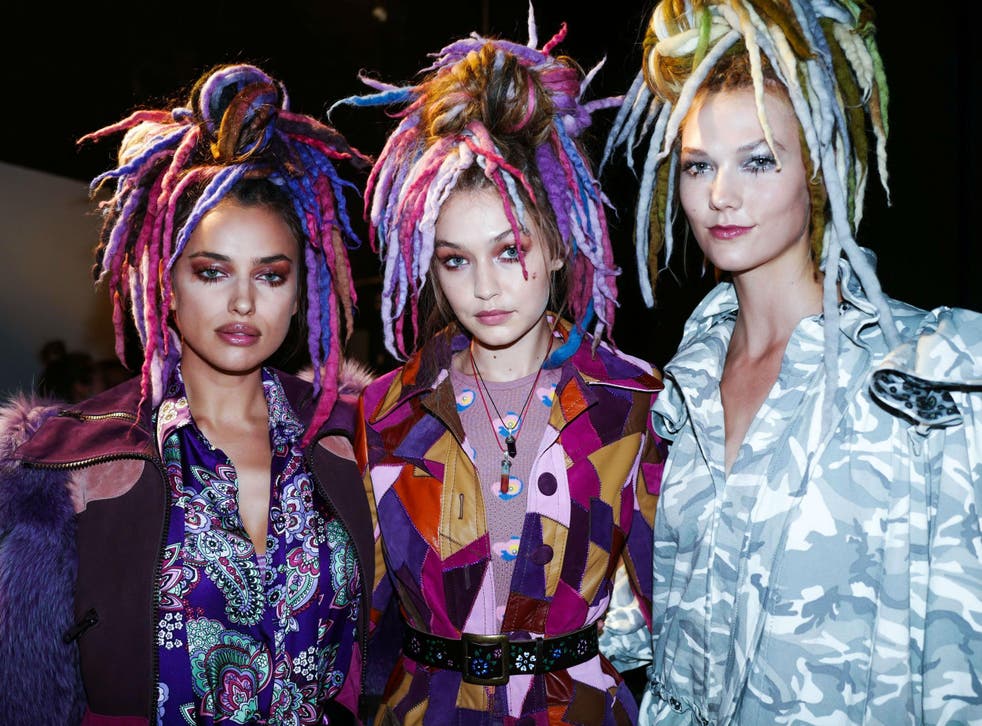 Marc Jacobs has been accused of cultural appropriation and sparked a social media backlash after defending his decision to cast predominantly white models to wear dreadlocks in his New York fashion show.
The 53-year-old fashion designer's show triggered immediate criticism which was then heightened by his reply which stated that he did not "see colour or race" and just "people" instead.
After Thursday's show, critics questioned why Jacobs decided not to cast more black models given he was heralding a hairstyle directly associated with black culture. They argued black hair styles were more than a fashion vogue and could not simply be culturally appropriated without an acknowledgement of their origins.
People news in pictures

Show all 18
Jacobs then fanned the flames of the outrage with his response to the allegations of racial insensitivity.
Replying to two commenters, using the handle @themarcjacobs, on one of a series of images from his show, he said: "All who cry 'cultural appropriation' or whatever nonsense about any race or skin colour wearing their hair in any particular style or manner - funny how you don't criticise women of colour for straightening their hair."
"I respect and am inspired by people and how they look. I don't see colour or race - I see people," he added.
Social media users were quick to condemn his response and criticised his comparison to people from black and ethnic minority backgrounds using straighteners on their hair.
"Black women who straighten their hair were forced to conform to those standards. A form of assimilation," wrote one Twitter user. "I'm from Canada but in America if your hair is unkept, in styles such as dreads, Afros, cornrows, black women lose jobs and opportunities, and they also get ridiculed like Zendaya." The user was referring to comments the Fashion Police host Giuliana Rancic made about Zendaya's hair at the Oscars in 2015. Rancic said the dreadlocks made Zendaya look "like she smells like patchouli oil" or "weed" but later apologised.
"Saying 'I don't see colour' is honestly just a way of avoiding the obvious issue at hand," added another user. "Racism and culture appropriation so exist! By avoiding the problem you are the problem. Please remember that. By having these conversations, in a respectful manner of course, we can turn this situation into a positive learning opportunity".
While another said: "If you don't see colour then why are your models 95% white?"
A Washington Post article titled "The uproar over Marc Jacobs and dreadlocks is ridiculous" has been shared on Jacobs' Instagram account. "For anyone out there who wants to read a well written, fair and intelligent article on the subject," the post is captioned.
Jacobs' Spring 2017 show featured Gigi and Bella Hadid, Karlie Kloss and Jourdan Dunn among others in seven-inch platforms and sparkly doll frocks.
The issue of cultural appropriation has grown increasingly contentious in recent years and prominent figures remain divided about the question of white dreadlocks and cornrows. Justin Bieber, Kylie Jenner and Miley Cyrus have all been accused of cultural appropriation by the public for their hairstyles.
The Independent contacted a representative for Jacobs for comment.
Register for free to continue reading
Registration is a free and easy way to support our truly independent journalism
By registering, you will also enjoy limited access to Premium articles, exclusive newsletters, commenting, and virtual events with our leading journalists
Already have an account? sign in
Join our new commenting forum
Join thought-provoking conversations, follow other Independent readers and see their replies