Marco Rubio tries to show off his football skills and ends up hitting a child in the face
He told them to 'find the lace of the ball' while he found their face
Kiran Moodley
Wednesday 19 August 2015 09:45 Comments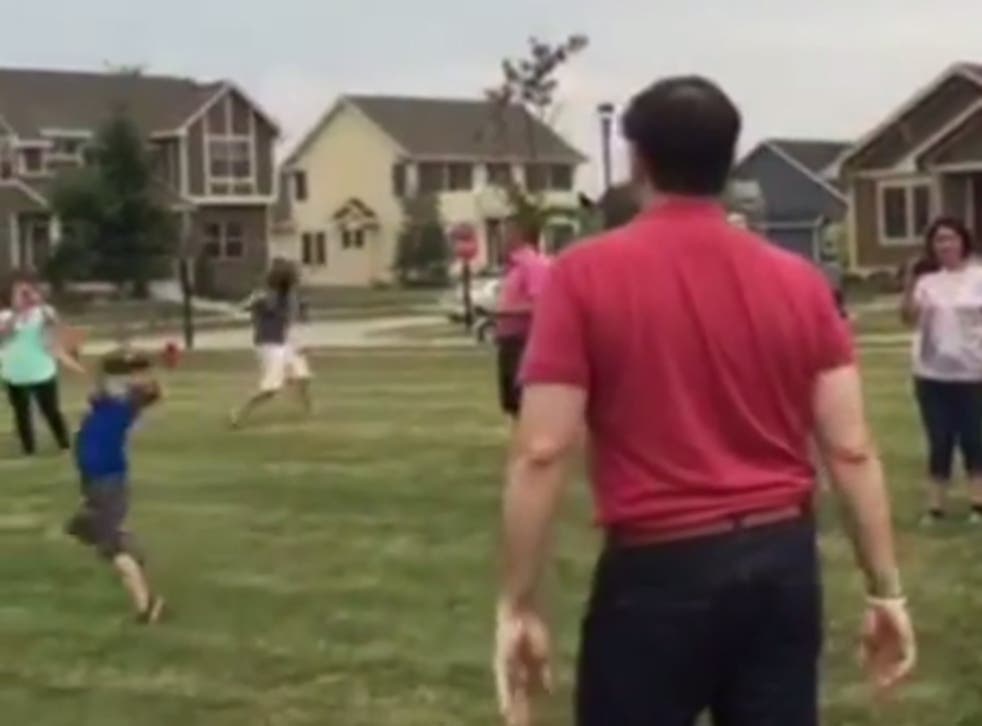 Hillary Clinton has her emails, Jeb Bush has his brother and Donald Trump has his...well, everything.
All of the individuals hoping to be the next President of the United States - and there are around 20 of them - have something to be embarrassed about, and now Marco Rubio has something particularly fresh and unfortunately internet-friendly to be a constant source of amusement for everyone.
The Republican presidential candidate and Senator for Florida was in the important campaign state of Iowa on Tuesday when he decided to play American football with some local children, throwing the pigskin while the kids ran to receive the ball.
Telling the young sports stars to "find the lace of the ball", Rubio send a number of deliveries in children's direction. However, while they looked for the lace, he seemed to be looking for their face, with one ball hitting a young boy square between the eyes.
The video instantly became an online hit, with a fair few obvious references to Mr Rubio trying to "catch" the Republican nomination in a crowded field.
Of course, Bloomberg Politics, who originally tweeted the video, also noted that Senator Rubio hit a young girl in the face with his frequently awry passes, so there was a gender balance to his poor deliveries.
Still, Mr Rubio could see the funny side of the matter, as witnessed in his tweet shortly after the incident:
Register for free to continue reading
Registration is a free and easy way to support our truly independent journalism
By registering, you will also enjoy limited access to Premium articles, exclusive newsletters, commenting, and virtual events with our leading journalists
Already have an account? sign in
Join our new commenting forum
Join thought-provoking conversations, follow other Independent readers and see their replies