Mark Zuckerberg rejects claims fake news influenced Donald Trump victory
'There is a certain profound lack of empathy in asserting that the only reason someone could have voted the way they did is they saw some fake news,' argues Facebook founder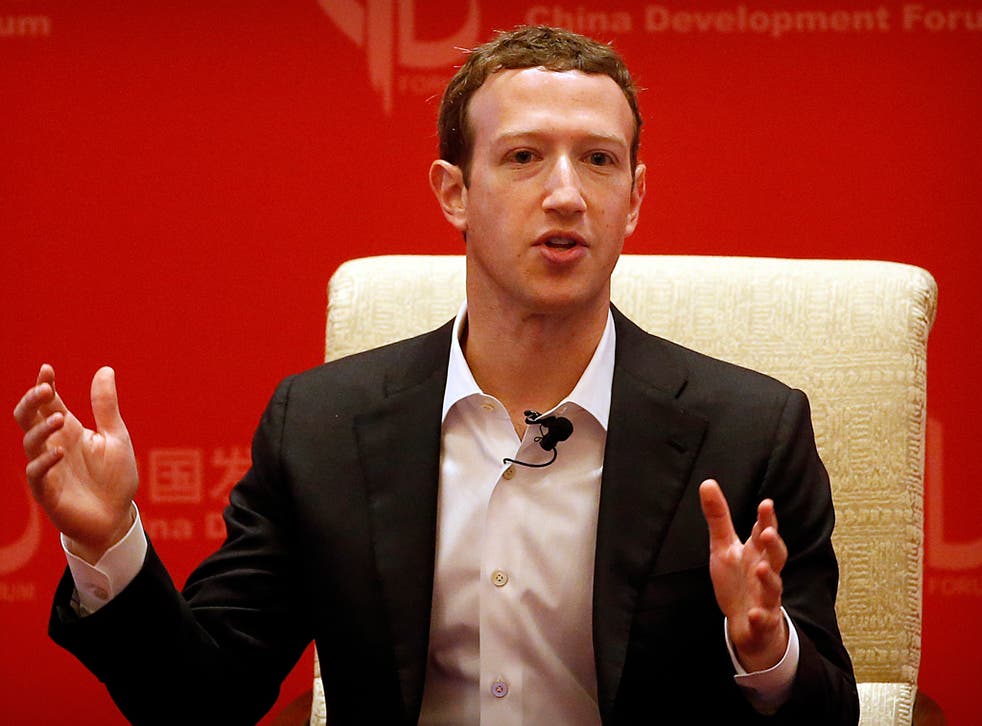 Mark Zuckerberg has rejected suggestions Facebook could have influenced the seismic outcome of the US presidential election.
The Facebook founder and CEO was responding to questions over whether Donald Trump could have been helped in securing his victory by fake news about political candidates circulating on the social network, much of which went viral from users believing it to be true.
But Zuckerberg, 32, dismissed claims Facebook's news feed could have in some way influenced the outcome as "a pretty crazy idea", claiming only a "very small" amount of content was fake news and adding that spurious stories were written about both Mr Trump and Hillary Clinton.
People news in pictures

Show all 18
Instead, he said more attention should be paid to the reasons why many voters, disillusioned with the current state of politics in the US, chose the billionaire property tycoon to lead their country.
"Voters make decisions based on their lived experience," he told David Kirkpatrick at the Technonomy conference in Half Moon Bay, San Mateo County.
"I do think there is a certain profound lack of empathy in asserting that the only reason someone could have voted the way they did is they saw some fake news.
"If you believe that, then I don't think you have internalised the message that Trump supporters are trying to send in this election."
His stance echoed that taken by documentation Michael Moore, who warned ahead of the election that Mr Trump would win. Moore predicted a trodden-down working class would take the one thing that has not been taken away from them, their constitutional right to vote, and use it to send a message to America: "It will be the biggest 'f*** you in human history."
Register for free to continue reading
Registration is a free and easy way to support our truly independent journalism
By registering, you will also enjoy limited access to Premium articles, exclusive newsletters, commenting, and virtual events with our leading journalists
Already have an account? sign in
Register for free to continue reading
Registration is a free and easy way to support our truly independent journalism
By registering, you will also enjoy limited access to Premium articles, exclusive newsletters, commenting, and virtual events with our leading journalists
Already have an account? sign in
Join our new commenting forum
Join thought-provoking conversations, follow other Independent readers and see their replies