Martin Shkreli claims his obnoxious online persona part of 'a social experiment'
The 32-year-old former head of Turing Pharmaceuticals insists he is just misunderstood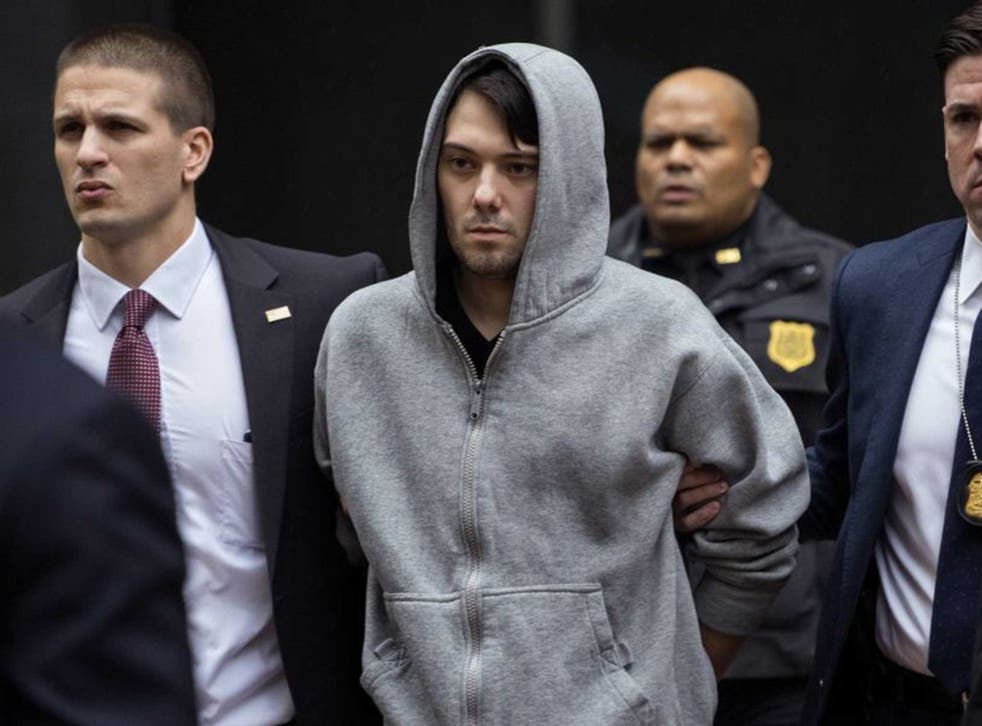 He was dubbed the internet's most hated man after raising the price of an HIV drug by 5000%, but self-described "pharma bro" Martin Shkreli now claims his obnoxious digital persona is just an act.
The 32-year-old former head of Turing Pharmaceuticals has spent most of last month using Twitter to boast of his wealth and infuriate his followers with messages describing himself as "the world's most eligible bachelor" and bragging about receiving "50-100 date solicitations a day".
The internet scorn reached new levels when it was revealed earlier this month that Shkreli was the mysterious buyer of 'Once Upon a Time in Shaolin' - the million dollar, one-of-a-kind album by acclaimed rap collective Wu-Tang Clan.
Now, in his first interview since being arrested last week on suspicion of running a "Ponzi-like" scheme at a previous pharmaceuticals company, Shkreli claims he is simply misunderstood.
Speaking to the Wall Street Journal, he claimed "most people don't know the real Martin Shkreli", adding that his unpleasant online persona is "a bit of an act".
"I think it would make sense to show them [the real me]" he told the newspaper.
"What do you do when you have the attention of millions of people? It seemed to me like it would be fun to experiment with."
He added that he was arrested "because of a social experiment and teasing people over the internet ... that seems like a real injustice."
Elsewhere in the interview, Shkreli also claims his arrest came because he had upset federal authorities when he controversially increased the price of Darapim, adding that he believes the American government had adopted a strategy of "trying to find anything we could to stop him".
It comes as it emerged he had been sacked from his post at KalosBios Pharmaceuticals.
Following his arrest, Shkreli resigned from his role at Turing and was released on $5 million bail – the terms of which mean he cannot leave the state of New York.
USA: Pharma CEO Martin Shkreli arrested on fraud charges
Unable to travel, Shkreli unsurprisingly returned to spending most of his time on social media talking about his favourite subject: himself.
Within a day of his arrest Shkreli was regularly spending hours live-streaming mundane aspects of his life on YouTube and posting tweets defending his business practices.
It later emerged that not all of the recent tweets were sent by Shkreli himself, however. His spokesman confirmed that a string of odd declarations posted on social media over the weekend were in fact the work of a hacker.
Among the hacked tweets posted on Shkreli's account were offers to donate hundreds of thousands of dollars to charity, and to give away the Wu-Tang album to the next follower who retweeted him.
Join our new commenting forum
Join thought-provoking conversations, follow other Independent readers and see their replies