The Independent's journalism is supported by our readers. When you purchase through links on our site, we may earn commission.
Martin Shkreli: 'Most hated man on the internet' breaks pledge to lower cost of HIV-treating drug
According to Turing Pharmaceuticals lowering the cost 'would not translate into a benefit for patients'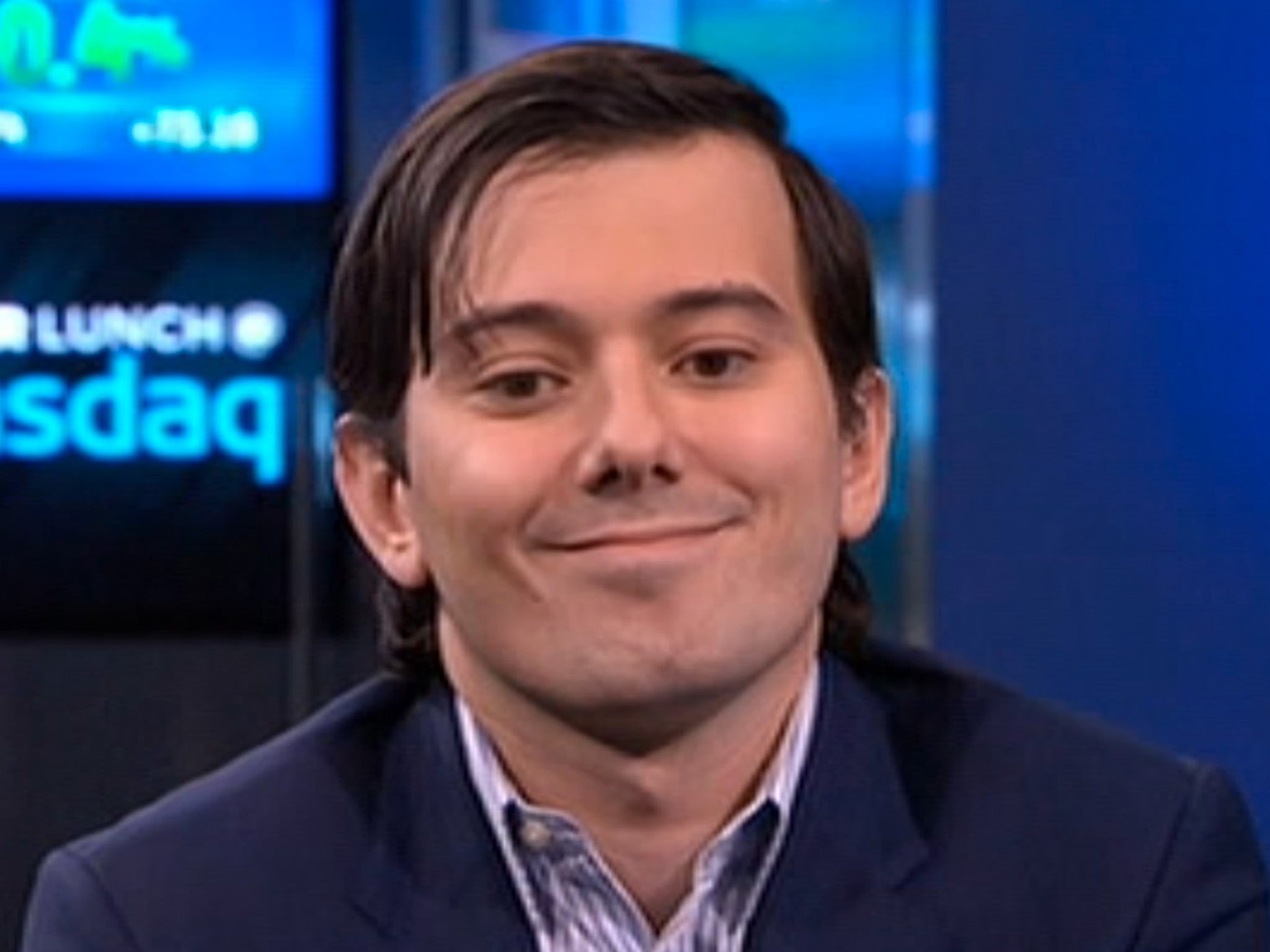 Martin Shkreli, the man dubbed 'the most hated on the internet', has maintained the 5,000 per cent inflated price of HIV-treating drugs despite pledging to lower it after international outcry.
The CEO of Turing Pharmaceuticals bought the rights to Daraprim, a drug used to treat those with weakened immune systems caused by illnesses like HIV. He then hiked up the price of the drug by 5,000 per cent from $13.50 per pill to $750.
After being widely criticised by medical groups, health experts and presidential hopefuls on both political sides, the 32-year-old vowed to lower the cost of the pills but did not specify what this cost would be.
It has now emerged that Turing Pharmaceuticals will not lower the drug as it wouldn't "translate into a benefit for patients".
Instead, the company have said they will reduce the price for hospitals by up to 50 per cent.
In a press release on their website, the company said in addition to the price cuts for hospitals, smaller bottles of the tablets will be given to hospitals to make it easier to stock Daraprim and sample packs will be given to physicians.
In the release, they defended not lowering the list price of the drug.
Chief commercial officer Nancy Retzlaff said: "Drug pricing is one of the most complex parts of the healthcare industry. A drug's list price is not the primary factor in determining patient affordability and access.
"A reduction in Daraprim's list price would not translate into a benefit for patients."
Tim Horn, a project director for the American Aids charity Treatment Action Group told the New York Times the decision was "nothing more than lipstick on a pig".
Last week, it was reported Turing Pharmaceuticals suffered a quarterly loss of $15million.
A rival pharmaceutical company has pledged to launch a "low-cost alternative" to Daraprim, which would cost less than $1 per pill.
Join our commenting forum
Join thought-provoking conversations, follow other Independent readers and see their replies