Martin Shkreli 'ordered $120 cup of tea' to impress Tinder date
He then confessed to not being much of a tea drinker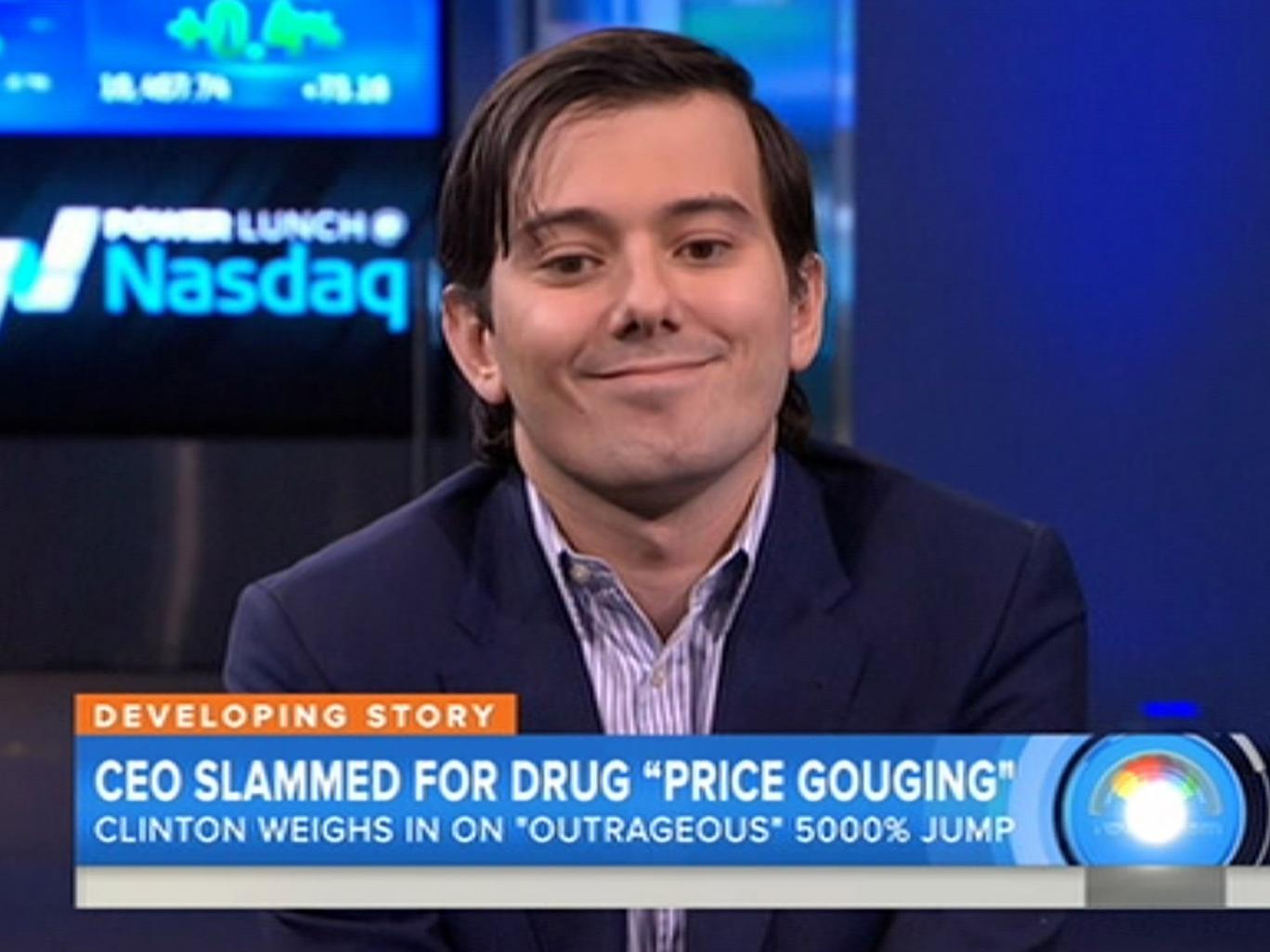 Martin Shkreli, dubbed 'the most hated man on the internet', reportedly spent $120 on a cup of tea while trying to woo a woman on a Tinder date.
The hedge fund CEO made headlines in Autumn of last year when it was revealed he hiked up the price of the drug Daraprim, which treats those with weakened immune systems usually caused by HIV, by 5,000 per cent.
The 'most hated man on the internet' certainly acted in a way which angered many, from appearing unremorseful in interviews amid the scandal, to angering hip-hop fans by buying a one-of-a-kind Wu-Tang Clan album at $2 million.
But in spite of this, Jacklyn Collier, an actor and writer, admitted "having a pretty good time" on a date with Shkreli in an article for the Washington Post.
Ms Collier and Shkreli matched on Tinder shortly after the news broke where he apparently told her: "I'm the guy who has been in the news lately."
The two then visited a restaurant in New York, where, clearly keen to impress, Shkreli ordered a $120 cup of tea.
However the tea was for himself, not Ms Collier. Writing that the pair had previously joked about the price of tea, Shkreli ordered it anyway, finished it, then proclaimed himself to not be "a big tea drinker".
The most read People stories of 2015
Show all 11
"I thought of all the good I could do with that money – donating it to charity, buying a new winter coat, buying myself 20 venti iced soy vanilla chai lattes. He might as well have eaten a $100 bill in front of me," Ms Collier wrote.
Conversation reportedly touched on Shkreli's news coverage where he said people saying "mean stuff" about him didn't bother him but felt "people didn't understand the pharmaceutical industry".
Ms Collier said she wasn't trying to "excuse his professional behaviour or say he's a good person" but found him to be "a lot more interesting and complex than I would have imagined".
In December, Shkreli was arrested by the FBI on charges of security fraud, which were unrelated to the drug-controversy. He subsequently resigned as the CEO of Turing Pharmaceuticals, the company under which the drug price was hiked up from $13.50 to $750.
Join our commenting forum
Join thought-provoking conversations, follow other Independent readers and see their replies