Mary Beard writes character reference for Twitter troll who called her a 'slut'
Adam Lusher
Thursday 28 August 2014 09:14 Comments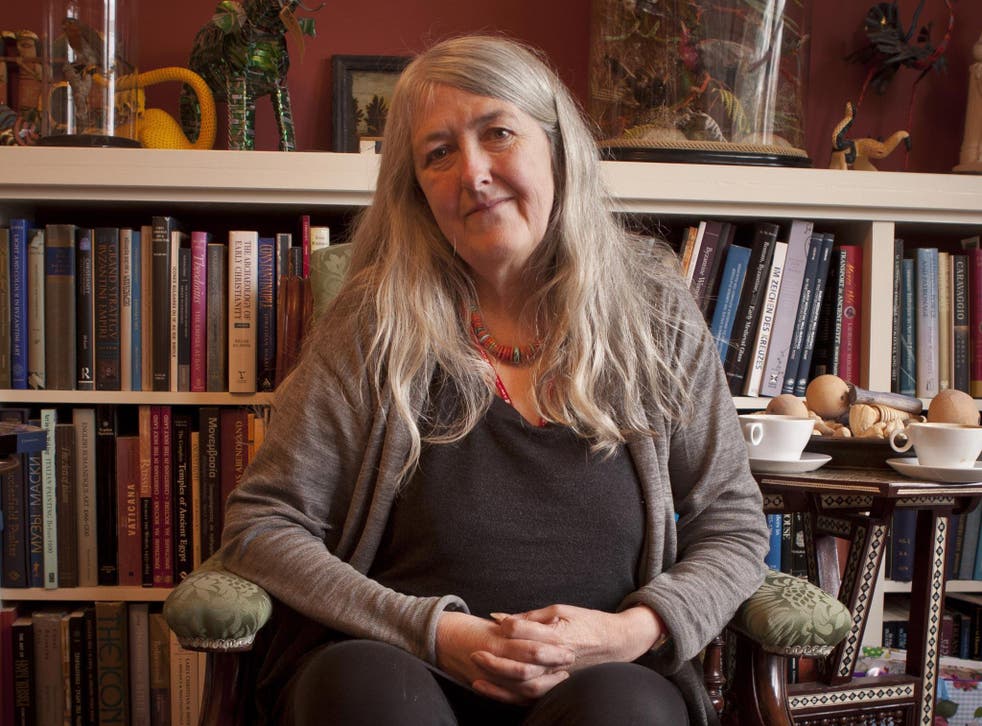 In one of the most unlikely friendships of the internet age, Professor Mary Beard has formed an amicable relationship with the Twitter troll who called her a "filthy old slut."
After enjoying a convivial lunch with Oliver Rawlings, 20, the Cambridge University classicist has even gone as far as writing him a character reference.
Few could have imagined that it would be the beginning of a beautiful friendship when, in July last year, Mr Rawlings, a student, took to Twitter to tell Professor Beard: "You filthy old slut. I bet your vagina is disgusting."
Professor Beard, who has won many admirers for her courage in standing up to online misogyny – hit back by retweeting his attack to her 42,000 followers – one of whom offered to send her the address of Mr Rawlings' mother in Hale, Greater Manchester, so she could tell off her privately educated son.
But as a repentant Mr Rawlings found himself at the centre of a hostile Twitterstorm, Professor Beard held out an olive branch by telling a radio interviewer she would be willing to meet the student to "take him out for a drink, metaphorically smack his bottom and tell him not to do it again."
Mr Rawlings took her at her word, travelling to Cambridge to buy her lunch and apologise. The pair stayed in touch and Professor Beard ended up writing a reference for him.
She told The New Yorker that she didn't want Mr Rawlings' prospects to be ruined by one moment of madness: "He is going to find it hard to get a job, because as soon as you Google his name, that is what comes up. And although he was a very silly, injudicious, and at that moment not very pleasant young guy, I don't actually think one tweet should ruin your job prospects."
The Cambridge professor, who recently gave a lecture at the British Museum entitled "Oh Do Shut Up Dear!"about how men through the ages have tried to silence outspoken women, also revealed that she has managed to win over other online trolls.
She said she quite often ends up receiving apologies from them, along with explanations for their actions.
A man who published an obscenely altered image of Professor Beard online apologised after she re-posted it on her own Times Literary Supplement blog: "He said how he should never have done it, in a way that was very eloquent."
A man who once wrote to call her "evil" after watching her on the BBC's Question Time has taken to enquiring politely about her well-being.
"Now when I have a bit of internet trouble," said Professor Beard, "I get an email from him saying, 'Mary, are you all right? I was worried about you.'"
When contacted by The Independent, Professor Beard appeared worried her New Yorker interview would drag Mr Rawlings back into the limelight, and would only say: "The fact that Oliver came to apologise shows what kind of guy he really is.
"Please don't overplay this. I am just a sensible middle-aged woman who does what sensible middle-aged women do: move on."
Register for free to continue reading
Registration is a free and easy way to support our truly independent journalism
By registering, you will also enjoy limited access to Premium articles, exclusive newsletters, commenting, and virtual events with our leading journalists
Already have an account? sign in
Join our new commenting forum
Join thought-provoking conversations, follow other Independent readers and see their replies