Mary Somerville: Pioneering scientist to appear on new RBS £10 note
Mathematician will become first woman other than the Queen to appear on a Royal Bank of Scotland note after winning poll
Chris Green
Scotland Editor
Wednesday 10 February 2016 19:17 Comments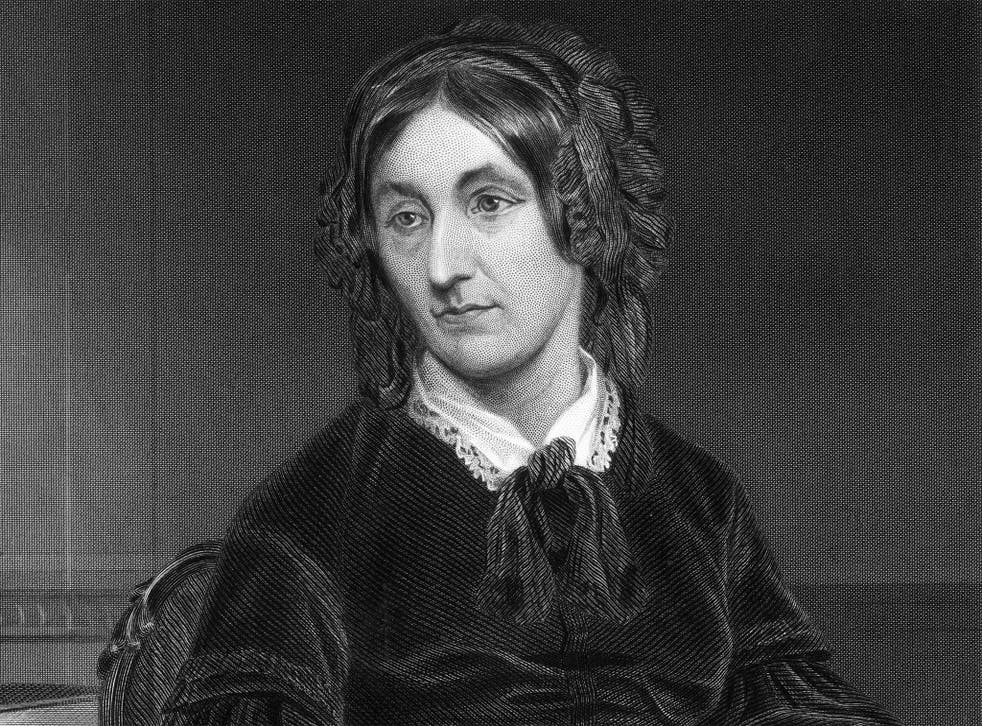 A pioneering female scientist whose work in the field of astronomy led to the discovery of Neptune is to become the first woman other than the Queen to appear on a Royal Bank of Scotland banknote, after winning a public poll which was almost derailed amid claims of vote rigging.
Mary Somerville, the 19th century mathematician who overcame huge disadvantages to pursue her career at a time when women were discouraged from studying science, was announced as the winner of the RBS poll on Wednesday.
Her face will become increasingly familiar to Scots from next year, when it will start to appear on the bank's new plastic £10 notes. But what was supposed to be a good natured public vote almost descended into farce amid suggestions that Somerville had been cheated out of her victory by fraudulent votes for another shortlisted candidate.
The competition, which was organised through the RBS Facebook page and invited users to "like" the image of their preferred historical figure, looked set to be won by Somerville as the week-long ballot drew to a close on Sunday. But a sudden surge in votes for Thomas Telford, the civil engineer dubbed "the Colossus of roads" for his remarkable contribution to British infrastructure, saw him start to mount a challenge.
In the space of a few hours, Telford had overtaken both Somerville and James Clerk Maxwell, the celebrated physicist who was the other shortlisted contender, to apparently claim victory. Facebook users immediately spotted the strange voting pattern and cried foul, forcing RBS to delay the announcement of the winner while it investigated whether the last minute likes were genuine.
The bank found that only 700 of the more than 5,000 votes cast for Telford were made by UK Facebook users, with most coming from accounts registered in places such as Vietnam, India and Iraq. Many of the profiles also appeared to be lacking in normal social media activity, suggesting they may have been controlled by a "likebot", automated software which can take control of bogus profiles and instruct them to like certain things.
Science news in pictures

Show all 20
"We don't know the cause of it, but looking at a variety of factors it seems highly like that there was something happening that was not legitimate," said an RBS source. Precisely why anyone would want to ensure that Telford's face appeared on the new banknote is likely to remain a mystery.
"I was overwhelmed by the response to this initiative and would like to thank all those who took the time to vote. Having the opportunity to choose the face of our new £10 notes obviously meant a great deal to a great number of people," a relieved Malcolm Buchanan, chair of the bank's Scottish board, said.
"Any of our final nominees would have been worthy winners and we wanted to make sure that our choice properly reflected the wishes of those who took part. Mary Somerville's immense contribution to science and her determination to succeed against all the odds clearly resonate as much today as they did during her lifetime."
Dr Alice Prochaska, the principal of the University of Oxford's Somerville College which was named after the female scientist, previously said she deserved to win. Describing her as "one of the greatest science writers of the 19th century", she argued that Somerville was a "fantastic role model" for young female scientists.
* This article has been amended. It originally reported that Mary Somerville was to become the first woman (aside from the Queen) to appear on a Scottish banknote. In fact, the existing Clydesdale Bank ten pound note already depicts Mary Slessor and Janet Mullan appeared on a Bank of Scotland £20 note. Somerville will be the first woman to appear on a Royal Bank of Scotland note. 11/2/16
Register for free to continue reading
Registration is a free and easy way to support our truly independent journalism
By registering, you will also enjoy limited access to Premium articles, exclusive newsletters, commenting, and virtual events with our leading journalists
Already have an account? sign in
Join our new commenting forum
Join thought-provoking conversations, follow other Independent readers and see their replies