Maurice White dead: Earth, Wind & Fire founder dies aged 74
The nine-piece band sold more than 90 million albums worldwide and won six Grammy awards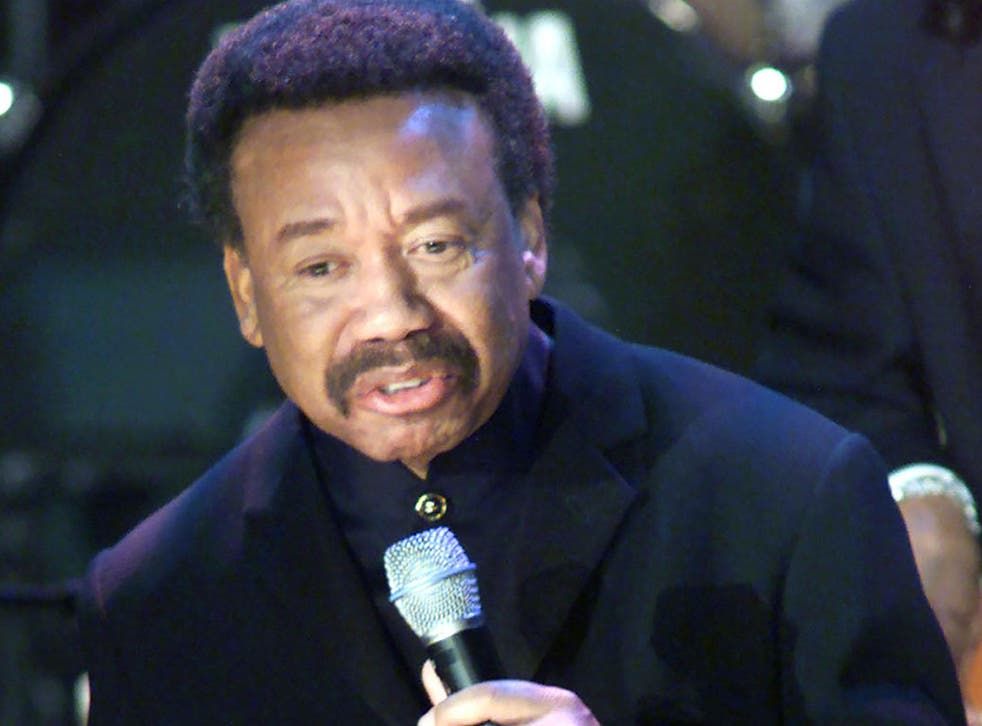 Maurice White, the founder of one of the classic 1970s bands, Earth, Wind & Fire, has died at age 74.
His brother Verdine White, also a member, confirmed that the singer-songwriter had died at his home in Los Angeles on Wednesday.
"My brother, hero and best friend Maurice White passed away peacefully last night in his sleep," he told The Associated Press.
"While the world has lost another great musician and legend, our family asks that our privacy is respected as we start what will be a very difficult and life changing transition in our lives. Thank you for your prayers and well wishes."
With songs such as Boogie Wonderland, Shining Star and September, Earth, Wind & Fire produced music that became part of the soundtrack of the decade, with performances they described as a "cosmic wave of peace, love and other happy vibrations".
It proved phenomenally popular. The nine-piece band sold more than 90 million albums worldwide and won six Grammy awards.
White, a former session drummer, was diagnosed with Parkinson's disease in 1992, when he was still in his early 50s and he was forced to stop touring three years later. However he remained involved in the band despite this.
The US celebrity news website TMZ reported that his condition had deteriorated in recent months.
Born in 1941 in Memphis, Tennessee, White began singing in the church choir at the age of just six. In high school, he took up the drums and later studied at the Chicago Conservatory Of Music.
After becoming a studio percussionist at Chess Records in Chicago, he played with stars such as Booker T Jones, Etta James and Muddy Waters.
He founded a band called the Salty Peppers in 1969, but soon changed the name to Earth, Wind & Fire after the three elements in his astrological chart.
"I wanted to do something that hadn't been done before," White once said.
"Although we were basically jazz musicians, we played soul, funk, gospel, blues, jazz, rock and dance music…which somehow ended up becoming pop.
"We were coming out of a decade of experimentation, mind expansion and cosmic awareness. I wanted our music to convey messages of universal love and harmony without force-feeding listeners' spiritual content."
The band's most successful period started with the 1975 album, That's The Way of The World, and continued through the rest of the decade. Other hits included Serpentine Fire, That's the Way of the World and a cover of the Beatles' Got to Get You Into My Life.
The band's website, which appeared to be struggling to cope with the surge in traffic caused by White's death, described the ethos of the band.
"Their performances blasted a cosmic wave of peace, love and other happy vibrations to audiences using a combination of eye-popping costumes, lights, pyrotechnics and plain old good music," it says.
"Sometimes they even threw in magic illusions. Earth, Wind & Fire's message was one of universal harmony, in both musical and cultural senses."
White put their success partly down to his spiritual beliefs.
"We live in a negative society," he once told Newsweek magazine. "Most people can't see beauty and love. I see our music as medicine."
The Associated Press contributed to this report
Join our new commenting forum
Join thought-provoking conversations, follow other Independent readers and see their replies