Meet the mysterious retail guru who just surpassed Bill Gates to become the world's richest man
Ortega is known for being private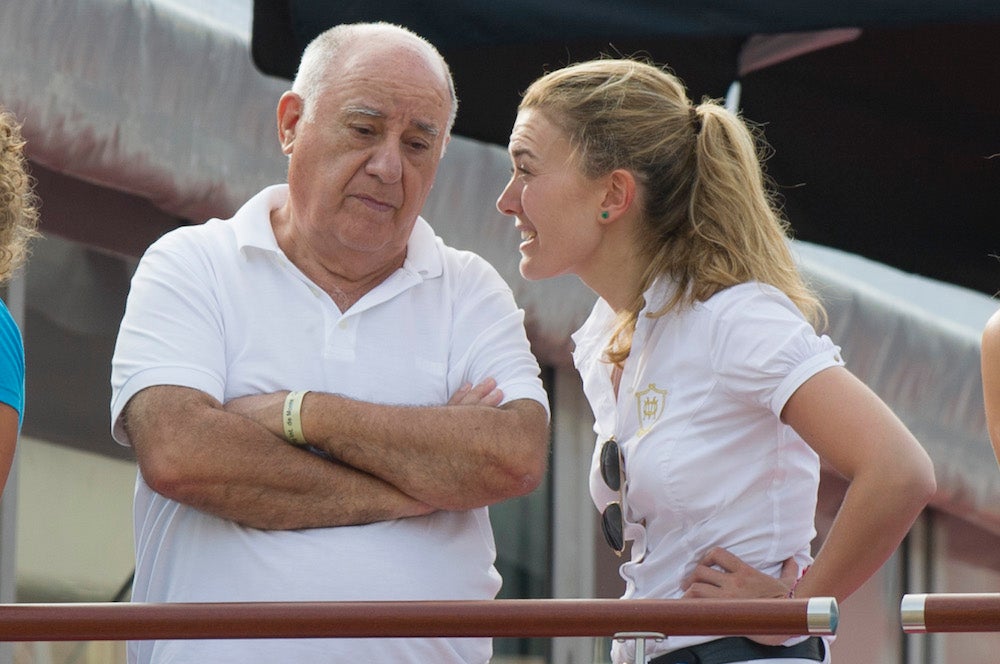 Zara's mysterious founder, Amancio Ortega, just surpassed Bill Gates to become the richest man in the world.
Shares of the Spanish retailer's parent company, Inditex, rose 2.5%. That boosted Ortega's fortune to $79.5 billion, according to Forbes.
Bill Gates' net worth is $78.5 billion.
Despite Ortega's impressive net worth, many people have never heard of him.
The 80-year-old Spaniard fiercely guards his privacy and gives few interviews to the press.
Ortega founded fast-fashion giant Zara with his then-wife Rosalia in 1975. Today, his retail company Inditex SA — which owns Zara, Massimo Dutti, and Pull&Bear — has over 6,600 outposts around the world.
Amancio Ortega is the richest man in the world, with a net worth estimated at $79.5 billion.
This is his second wife, Flora. The couple has been married since 2001.
In August 2013, his ex-wife and Zara cofounder, Rosalia Mera, died at 69. She was Spain's richest woman.
This is his daughter, Marta. The socialite is married to top Spanish equestrian Sergio Álvarez Moya.Ortega and his wife live in a discreet apartment building in La Coruña, Spain, near a major port of the Atlantic Ocean.
Kate Middleton is a huge fan of Zara's designs and is often photographed in its clothing.
Ortega is known for being private. In 2012, Bloomberg noted that he had only granted interviews to three journalists.
He also dresses modestly. He usually wears a simple uniform of a blue blazer, white shirt, and gray pants — none of which are Zara products.
He goes to the same coffee shop every day and eats lunch with his employees in the company cafeteria
In his free time, Ortega enjoys horseback riding and owns an equestrian center in Finisterre in Galicia, Spain.
He also bought the tallest skyscraper in Spain, the Torre Picasso in Madrid. The building stands 515 feet and cost $536 million.
He owns The Epic Residences and Hotel in Miami, considered to be one of the best luxury hotels in the US.
Ortega drives an Audi A8 luxury sedan that is said to be more about comfort than luxury.
He also owns The Global Express BD-700, a private jet designed by Bombardier, one of the leading manufacturers of luxury private jets. The plane carries a price tag of $45 million.
But he rarely jets off on vacation. He says he loves working too much to take time off.
Read more:
• This chart is easy to interpret: It says we're screwed
• How Uber became the world's most valuable startup
• These 4 things could trigger the next crisis in Europe
Read the original article on Business Insider UK. © 2016. Follow Business Insider UK on Twitter.
Join our commenting forum
Join thought-provoking conversations, follow other Independent readers and see their replies