Mel Gibson puts anti-Semitism behind him: 'I've done what I need to do'
The actor wishes we'd all forget about his 2006 anti-Semitic remarks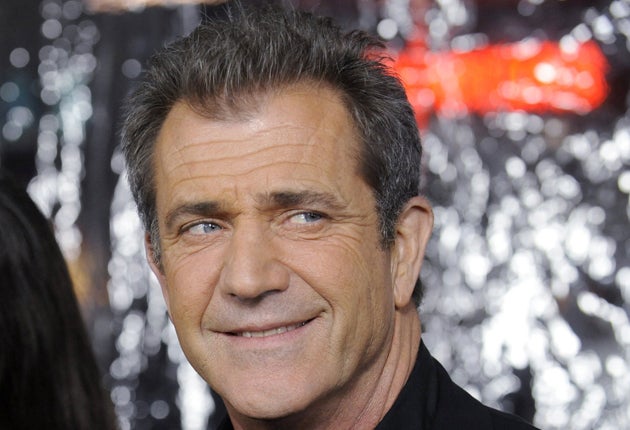 Mel Gibson says it's time for the world to leave his anti-Semitic comments in the past.
"It's behind me; it's an eight-year-old story," he told Hollywood Reporter. "It keeps coming up like a rerun, but I've dealt with it and I've dealt with it responsibly and I've worked on myself for anything I am culpable for."
The actor was arrested in 2006 for suspected drink-driving in Malibu and made anti-Semitic remarks to a policeman, which he later apologised for – explaining that the comments were "blurted out in a moment of insanity", branding the incident as "despicable' behaviour".
According to a police report, Gibson asked the officer if he was Jewish and said: "F**king Jews. The Jews are responsible for all the wars in the world."
"All the necessary mea culpas have been made copious times, so for this question to keep coming up, it's kind of like ... I'm sorry they feel that way, but I've done what I need to do," he said.
Last month, Gary Oldman defended Gibson's outburst in a controversial Playboy interview, for which he later apologised.
"I don't know about Mel. He got drunk and said a few things, but we've all said those things," said Oldman.
"We're all f**king hypocrites. That's what I think about it. The policeman who arrested him has never used the word n***** or that f**king Jew?"
The Batman actor wrote an apology letter to the Anti-Defamation League, then went on US chat show Jimmy Kimmel Live to say sorry publicly.
"I am a public figure, I should be an example and inspiration and I am an arsehole," he told Kimmel.
"I am 56. I should know better. So to them, my fans, I say I extend my apology and my love and best wishes to my fan base."
Gibson has since spoken out in support of Oldman, describing him as a "good guy".
"These things happen. As we all know… I have nothing much to say. The guy was probably just… He's a good guy," he told Variety.
"He's fantastic. I know him. He's a good dude… I didn't even look too hard."
Join our commenting forum
Join thought-provoking conversations, follow other Independent readers and see their replies