Parents at school attended by Donald and Melania Trump's son concerned by decision to stay in New York
Parents raise concerns about disruption and impact of security for 10-year-old Barron
Heather Saul
Wednesday 23 November 2016 20:51 Comments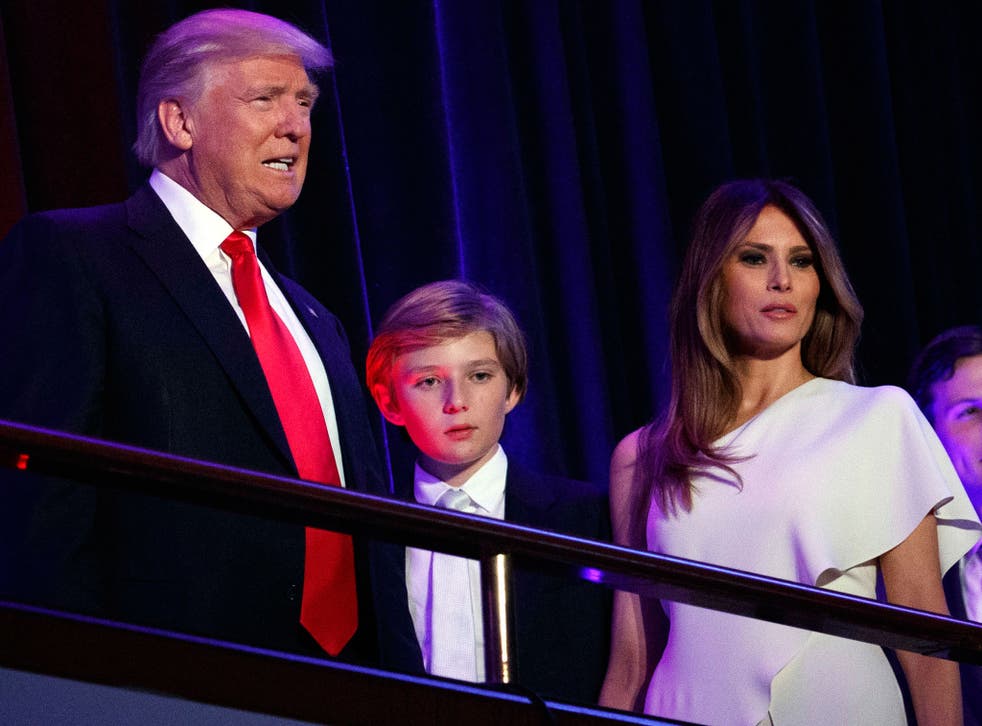 Barron Trump may be glad his parents have agreed to let him stay at his school in Upper West Manhattan instead of relocating him to Washington, but his classmates' parents are apparently less pleased.
A spokesperson for the President-elect confirmed last week his youngest offspring and Melania Trump would take the unusual step of staying in the Trump's gilded New York residence instead of moving to the White House to allow Barron to finish out the school year.
Jason Miller, a spokesman for Mr Trump, said at the time: "Like any parents, they are concerned about pulling their 10-year-old son out of school in the middle of the year."
Parents are now reportedly concerned over any disruption over their children, with one board member telling Vanity Fair: "Some parents are freaking out and worked up about security and what the school is going to do."
Other grumblings ranged from being forced to use the stairs after a lift was cordoned off for the First Lady and concern over the logistics of having a Secret Service presence at school to protect the child of the President and First Lady. One reportedly complained of Mr Trump's "lack of respect for protocol".
President Donald Trump life in pictures

Show all 16
Some of these complaints have even reached school chiefs, according to the magazine.
Columbia Prep has responded to concerns by organising a meeting for parents next month, according to an email sent out this week. The email, from headmaster Dr Richard Soghoian, assures parents the school has already "instituted additional measures and added additional staff under the guidance of highly experienced and knowledgeable experts from the Secret Service."
Register for free to continue reading
Registration is a free and easy way to support our truly independent journalism
By registering, you will also enjoy limited access to Premium articles, exclusive newsletters, commenting, and virtual events with our leading journalists
Already have an account? sign in
Join our new commenting forum
Join thought-provoking conversations, follow other Independent readers and see their replies