Melania Trump: 'Donald will change tone if he becomes president'
'To build the empire and the business that he built, you cannot always use that kind of a tone. I know him, and he could really change the words and the tone'
Serina Sandhu
Tuesday 01 March 2016 11:56 Comments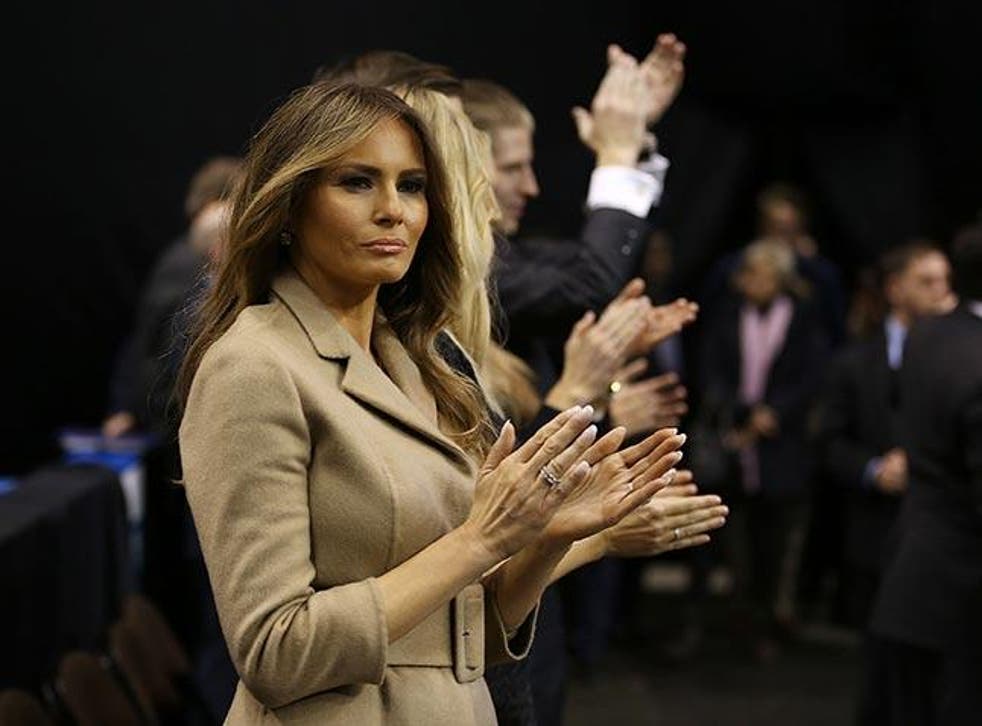 Melania Trump has said her husband will change his tone if he is elected President of the United States.
Her comments came during a CNN interview with Anderson Cooper in which the host brought up the frequent insults fired between the Republican presidential candidates and the criticism Donald Trump has received for his tone on the campaign trail.
The 69-year-old New York businessman has made headlines for some of the language and insults he has used during debates and rallies.
But Mrs Trump, 45, insisted he would use a different tone if he was elected to the White House.
"He really can have a different tone, because to build the empire and the business that he built, you cannot always use that kind of a tone. I know him, and he could really change the words and the tone."
She added that supporters agreed with her husband because they were "tired of Washington and politicians in Washington [who] don't do much".
"He's a doer," she added.
In pictures: US Elections 2016

Show all 15
During the interview which aired on the eve of Super Tuesday, Mrs Trump recalled the incident in which the Republican presidential candidate called his rival Ted Cruz a "p****", repeating a word shouted out by a woman in the crowd in New Hampshire.
Although Mrs Trump wished he had not repeated it, she said her husband "goes with the flow".
"He's with the momentum, he goes with the flow, he goes with the people. They're having fun, everybody was cheering… he repeated the word. That was not his word."
Mrs Trump said she did not agree with everything her husband said but added that she did not try to change him. "He's an adult. He knows the consequences and so I let him be who he is. I give him my opinions, many, many times."
In an insult aimed at Marco Rubio, Mr Trump recently tweeted: "Little Marco Rubio is just another Washington DC politician that is all talk and no action. #RobotRubio."
Super Tuesday is the busiest day of the 2016 primary campaign when 12 states vote for the candidate they want to represent their party in the election in November. Mr Trump is expected to make a sweeping victory as a new CNN poll suggested he was backed by 49 per cent of Republican voters.
Register for free to continue reading
Registration is a free and easy way to support our truly independent journalism
By registering, you will also enjoy limited access to Premium articles, exclusive newsletters, commenting, and virtual events with our leading journalists
Already have an account? sign in
Join our new commenting forum
Join thought-provoking conversations, follow other Independent readers and see their replies