Melanie Gaydos: Partially blind art graduate born with rare condition launches successful modelling career in New York
The 27-year-old has worked with world-renowned photographers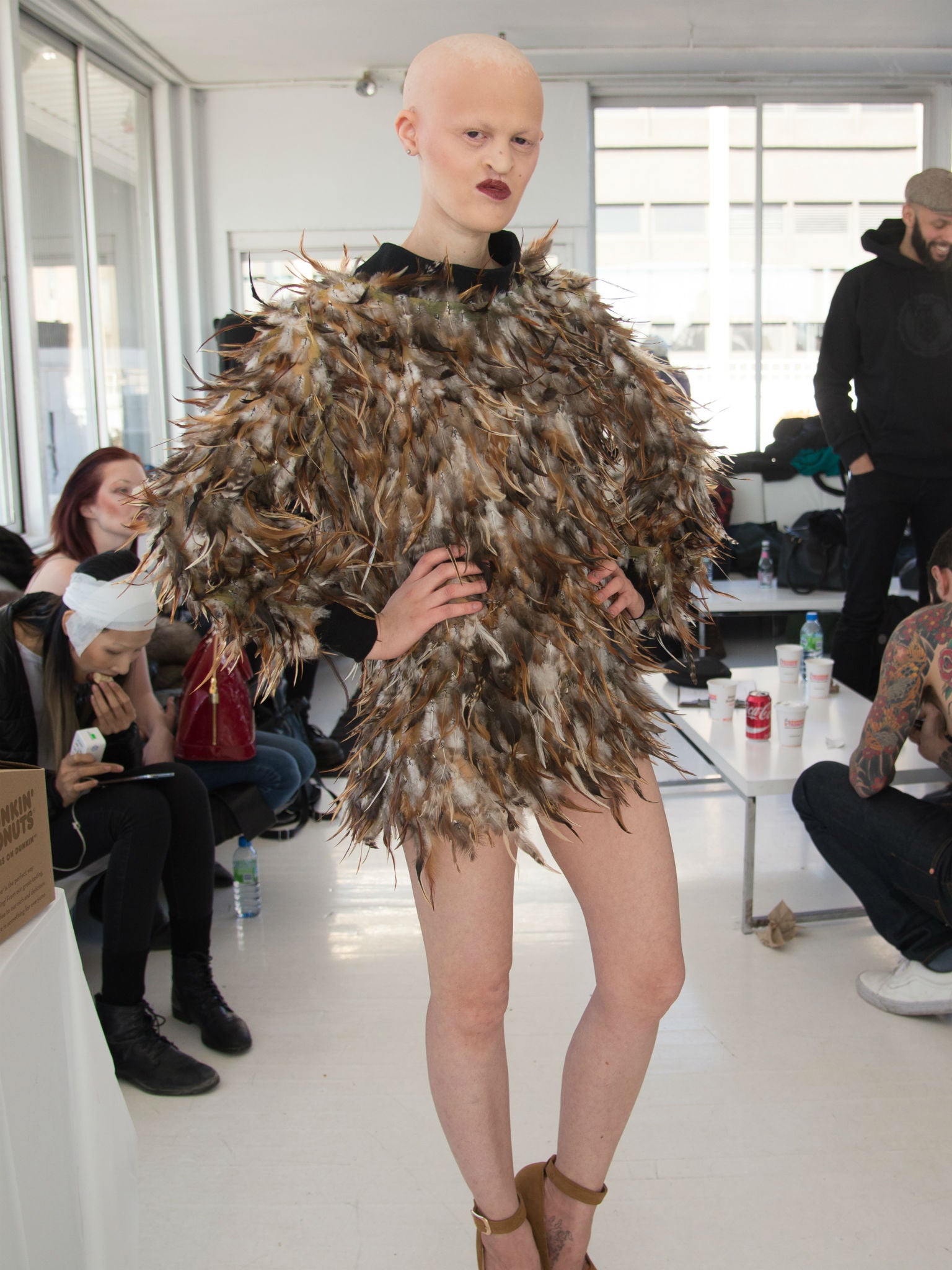 Melanie Gaydos is one of a growing number of models challenging and transforming the fashion industry.
Gaydos was born with ectodermal dysplasia, a condition that makes her pores, teeth, nails and small bones form abnormally. She also has alopecia and is partially blind due to eyelash growth that scratched her eyes as a child.
Throughout her life, Gaydos says she has been treated as if she was ill or contagious, with may people feeling intimated by her apperance. At 26, she had three dental implants and her first set of dentures created after appearing on the reality TV show The Doctors. Eight months later, she took them out and has refused to wear them again.
"It was a long complicated process to begin with both with medical/physical reasons as well as psychologically," she told The Independent. "The main reasons are that at my age I feel more comfortable eating the way I already do (and I eat quite a lot!) and the dentures were seriously more of a hindrance to me.
"I also found I was more comfortable with myself how I am, without any enhancements. Maybe other people think I am incomplete, but that is only because they have teeth or know what that is like and cannot understand or picture what it's like without any. I don't miss having teeth because I never really had them to begin with."
Gaydos, an art graduate based in New York City, has worked with photographers including the world renowned Spanish photographer Eugenio Recuenco and counts Miley Cyrus as a fan.
The 27-year-old's career took off after she responded to an advert on Craigslist looking for "unique people" for fashion photographers to shoot while she was still a student.
Gaydos said a boyfriend persuaded her to start modelling "just for fun", despite hating having her picture taken, before being chosen to appear in a video for the German metal band Rammstein, which was also directed by Recuenco.
The initial responses to her pictures online and on social media were surprise and shock. "It was in both positive and negative ways. Mostly people were speechless," she said.
Her success in the modelling world heralds change within the industry, but Gaydos warned that while the fashion industry is becoming more inclusive, it is still a slow process. "There are simply not enough 'different' people fighting to be in whatever spot or position."
However, her career has had an overwhelmingly positive impact on her self confidence and belief.
"I have definitely become more confident with who I am and myself. I stopped wearing wigs and started modeling. In a way, I was forcing myself to learn more about who I was and to become more comfortable with who I am at my core and natural state of being. This whole process has helped me become more confident, stronger and happier in my existence."
Join our commenting forum
Join thought-provoking conversations, follow other Independent readers and see their replies