Melissa McCarthy supports Ashley Graham's call to end the term 'plus-size'
The actress said there is an 'obsession' with categorising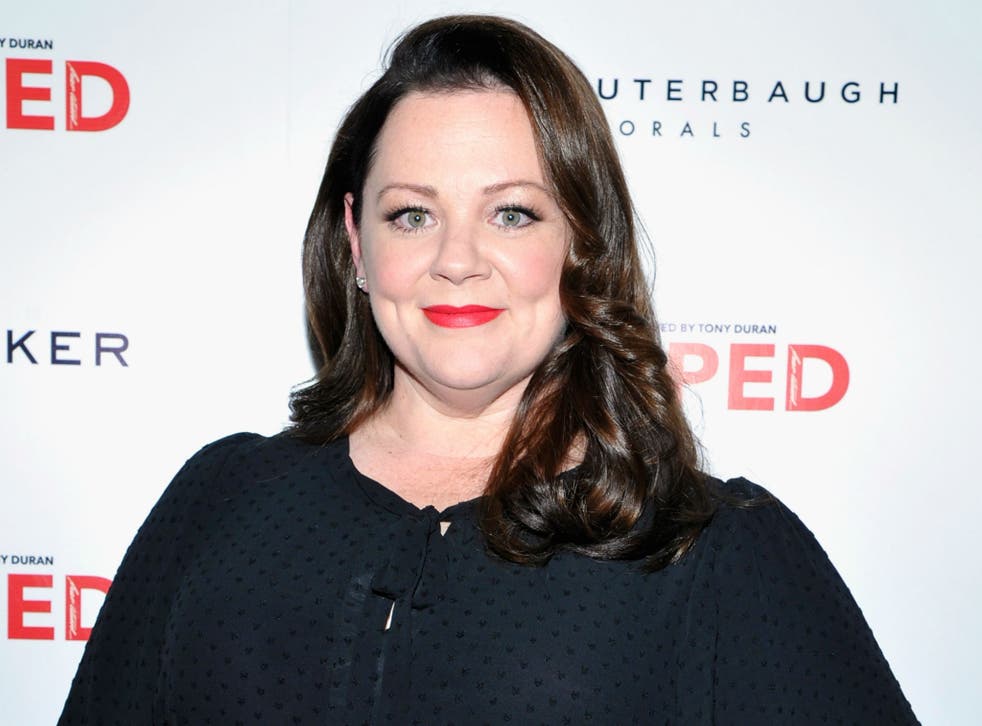 Melissa McCarthy has supported Ashley Graham's call to end the term "plus-size", saying it is an example of the "obsession" with categorising women.
McCarthy, who launched a clothing range for women up to a size 28W, said the plus-size label is another example of how women are unfairly pitted against one another and ranked.
The Bridesmaids actress' call echoes that of Sports Illustrated cover model Graham who reportedly recently called the label "totally outdated".
Speaking to E! News, McCarthy said: "I so look forward to not always categorising. I think we categorise and categorise and I don't think it's done so much with men. And, by 'I don't think', I mean it's not."
People news in pictures

Show all 18
McCarthy said categorising leads to ranking which then encourages the view that women are constantly in competition with one another.
"I would love to just stop grouping and categorising[...] Gloria Steinem always says 'linked not ranked' and we're always being ranked […] you know women are amazing together, women are friends, women are not really competing together. I think everybody always wants to make it seem like 'Who wore it better?', 'Who's butt's better?', 'Who's glasses are crazier?' I've never had any of those conversations in my life if anybody walks in in something I'm like 'I love that!'"
The 45-year-old said that by constantly challenging the phrase hopefully its use will end and says she corrects people who refer to her clothing collection as plus-size, instead reminding them: "I make clothes for women."
"I think just chip away at it and stop making it a thing. I'm trying with my line, any time someone says 'you make a plus-size line', I just correct them and say 'I make clothes for women'. I'm not making a plus-size line, if a plus-size store or if a store of certain sizes buys them that's what's going in there. But I'm just making women's clothing, there is an obsession with categorising."
Other women supporting Graham and McCarthy's call include blogger and model Nadia Aboulhosn who told the Independent last week she's "over" the term. "There needs to be a shift where all sizes can be models so that people can have something to relate to," she said.
Register for free to continue reading
Registration is a free and easy way to support our truly independent journalism
By registering, you will also enjoy limited access to Premium articles, exclusive newsletters, commenting, and virtual events with our leading journalists
Already have an account? sign in
Register for free to continue reading
Registration is a free and easy way to support our truly independent journalism
By registering, you will also enjoy limited access to Premium articles, exclusive newsletters, commenting, and virtual events with our leading journalists
Already have an account? sign in
Join our new commenting forum
Join thought-provoking conversations, follow other Independent readers and see their replies