Merle Haggard dead: Iconic country singer dies aged 79
Haggard died in Palo Cedro, in California, his manager confirms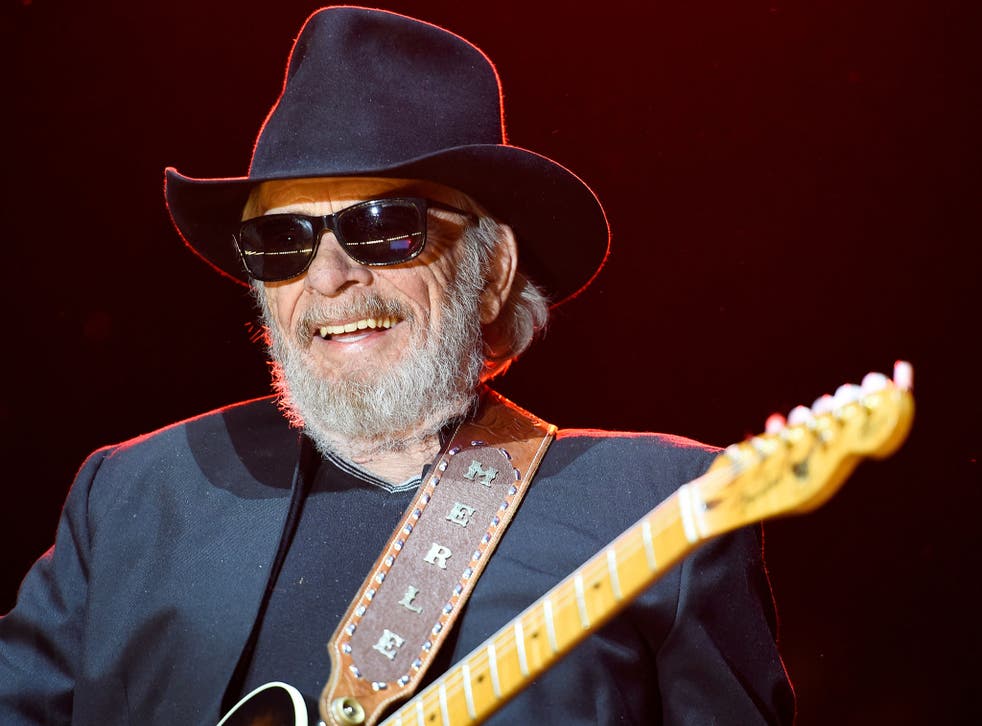 The Grammy-Award winning country singer Merle Haggard has died from double pneumonia.
His death was confirmed by his manager. He turned 79 today.
Haggard had 26 number one country singles in the US between the early 1960s and the late 1980s. He was inducted into the Country Music Hall of Fame in 1994, the same year he won a Grammy for "That's the Way Love Goes."
"We've lost one of the greatest writers and singers of all time. His heart was as tender as his love ballads," said fellow country singer Dolly Parton. "I loved him like a brother."
Notable deaths in 2016

Show all 42
Haggard was born in California in 1937, the youngest of three children. He quit school aged 14 and spent a number of years in and out of juvenile facilities before serving three years in San Quentin prison for breaking into a local café. It was here that he saw Johnny Cash perform for his fellow inmates, an event that would spurn his foray into music.
After being paroled in 1960, Haggard returned to Bakersfield to dig ditches with his brother, where he also began performing in local clubs. Haggard formed his own band, The Strangers, and released his first single, "Skid Row" in 1962. His songs often revolved around themes of patriotism and politics, as well as love and drinking songs. A prolific songwriter, Haggard released dozens of albums over four decades and his early hits included "Okie from Muskogee" and "Sing Me Back Home".
His plain-speaking, simple lyrics has a broad appeal, something he acknowledged in a 2003 interview. "You've got to remember songs are meant to be sung," he told The LA Times. "You are not writing poetry. The best songs feel like they've always been here."
He had suffered from ill health for a number of years and underwent surgery for lung cancer in 2008.
He is survived by his wife, Theresa, and his six children.
Additional reporting by the Associated Press
Join our new commenting forum
Join thought-provoking conversations, follow other Independent readers and see their replies